Parents who let diabetic son starve to death found guilty of first-degree murder
Emil and Rodica Radita isolated and neglected their son Alexandru for years before his eventual death — at which point he was said to be so emaciated that he appeared mummified, court hears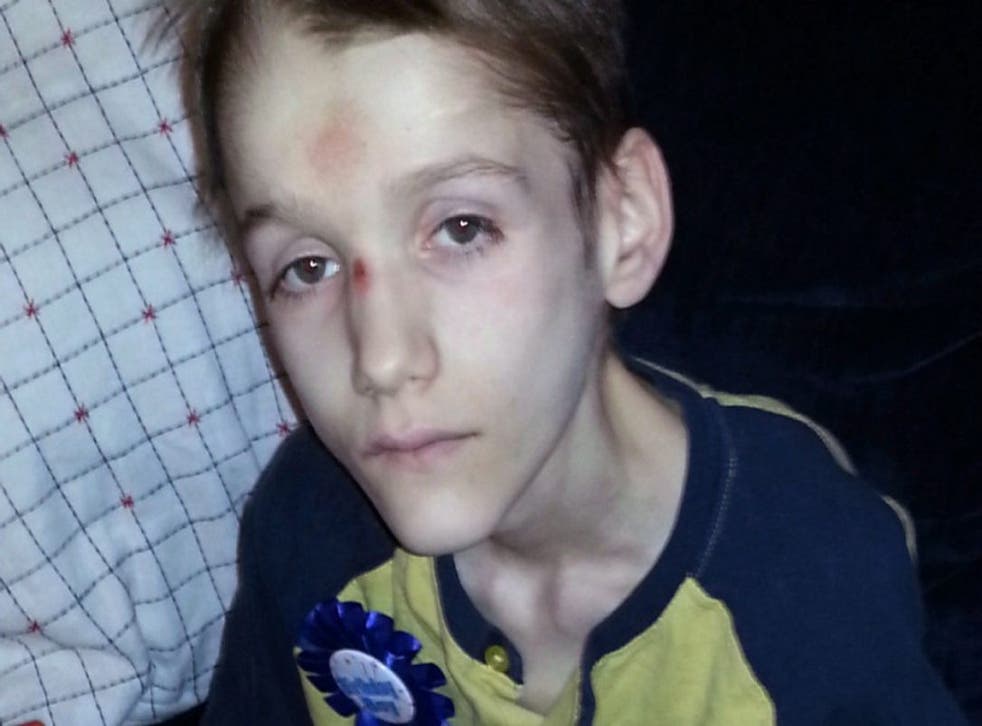 The parents of a 15-year-old boy who died due to untreated diabetes and starvation have been found guilty of first-degree murder.
Emil and Rodica Radita isolated and neglected their son Alexandru for years before his eventual death — at which point he was said to be so emaciated that he appeared mummified, a court in Canada heard on Friday.
Alexandru, one of the Raditas' eight children, reportedly weighed less than 37 pounds when he died in 2013 at their home in Calagry, Canada, following months of suffering due to untreated diabetes.
According to CTV News, Justice Karen Horner told the court: "Mr and Ms Radita intended to and did isolate Alex from anyone who could intervene or monitor his insulin treatment aside from themselves.
"Alex died as a result of bacterial sepsis brought on by extreme starvation. His physical condition at death was not a sudden or quick occurrence but rather took place over months and possibly, probably years."
Judge Horner proceeded to say that by isolating their son, who was diagnosed with diabetes at an early age, the couple left him totally reliant on them. She added that it was clear the Raditas knew what they were doing in denying Alexandru a sufficient amount of insulin and the long-term consequences.
"The evidence underscores that the Raditas were well aware how ill Alex was and still refused to treat his medical condition with proper insulin protocol and medical care. They knew he was dying," she added.
Witnesses testified that the couple refused to accept that their son had diabetes and failed to treat his disease until he had to be admitted to hospital near death in British Columbia in 2003.
Following his time in hospital, Alexandru had been placed in foster care, where he stayed for nearly a year — and reportedly thrived — before he was returned to his family, at which point they moved house to a different area.
World news in pictures

Show all 50
According to 660 News, the judge stated that Deborah Baumback, one of the paramedics called to the scene following the death, recounted Alexandru's body as appearing "mummified".
"She described him as emaciated to the point where he appeared 'mummified'. His face had no visible flesh left and his left jaw had open sores so deep she could see his jawbone," Judge Horner said.
"There was nothing left of his stomach as he was just so extraordinarily skinny. She estimated his waist line to be approximately three inches. He was dressed in a diaper and a T-shirt. His eyes were open. He was not breathing."
Mr and Ms Radita were both sentenced to life in prison with no chance of parole for 25 years. Neither parent reportedly showed any emotion or had a comment during sentencing.
Register for free to continue reading
Registration is a free and easy way to support our truly independent journalism
By registering, you will also enjoy limited access to Premium articles, exclusive newsletters, commenting, and virtual events with our leading journalists
Already have an account? sign in
Register for free to continue reading
Registration is a free and easy way to support our truly independent journalism
By registering, you will also enjoy limited access to Premium articles, exclusive newsletters, commenting, and virtual events with our leading journalists
Already have an account? sign in
Join our new commenting forum
Join thought-provoking conversations, follow other Independent readers and see their replies