Muslim police officer who claims he was called Isis leader by colleagues 'fired for complaining'
North Chicago officials deny there was any harassment or discrimination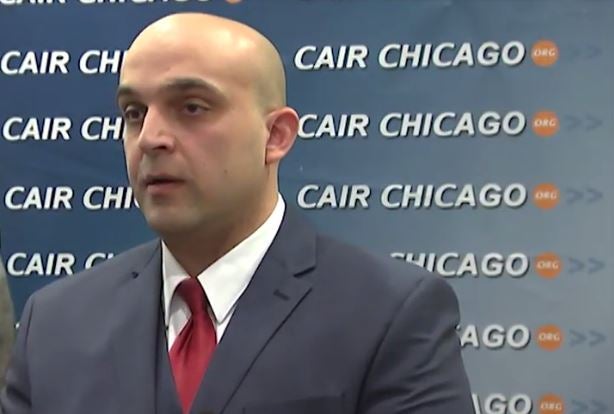 A Muslim policeman claims he was fired after complaining about Islamophobic comments from colleagues.
Ramtin Sabet, who was let go by the North Chicago Police Department in February, said his colleagues called him an "Isis leader", a "terrorist", and would ask if he rode a goat to work.
The Iranian immigrant has now filed a lawsuit against the department and the city of North Chicago.
It alleges that Mr Sabet's that his supervisors did nothing to investigate the complaints
City officials deny there was any harassment or discrimination.
Muslims raise thousands to repair Jewish cemetery vandalised near St. Louis
Police chief Richard Wilson said: "Officer Sabet was terminated for violations of police department rules and regulations. He has challenged that determination. The city plans to vigorously defend its decision."
But Mr Sabet claims in the lawsuit that he was sacked after complaining to the Equal Employment Opportunity Commission about years of "severe and pervasive" harassment, including attacks on his religion, culture and food.
"It was like I was being hazed all the time," he told the Chicago Tribune. He said his "brothers in blue" would tell him he held his gun "like a terrorist Muslim", and mock him in front of the public.
"I'm placing handcuffs on somebody, and they keep making fun of (me) all the way from the crime scene to the station as a result of my own officers making harassing comments towards me," he said.
Mr Sabet, who joined the Chicago police in 2006, alleges he was sacked after being called to a meeting with his supervisors.
His lawsuit claims that he thought it was to discuss his complaints, but was instead accused of making discriminatory comments about Jews.
When he denied the allegations, Mr Sabet claims he was told he faced "possible termination" for being "dishonest".
North Chicago officials confirmed the meeting took place, but deny the allegations.
Join our commenting forum
Join thought-provoking conversations, follow other Independent readers and see their replies