Canadian Muslim student told she could not take exam as she was wearing hijab
'She didn't want to show him her ears,' says school spokesperson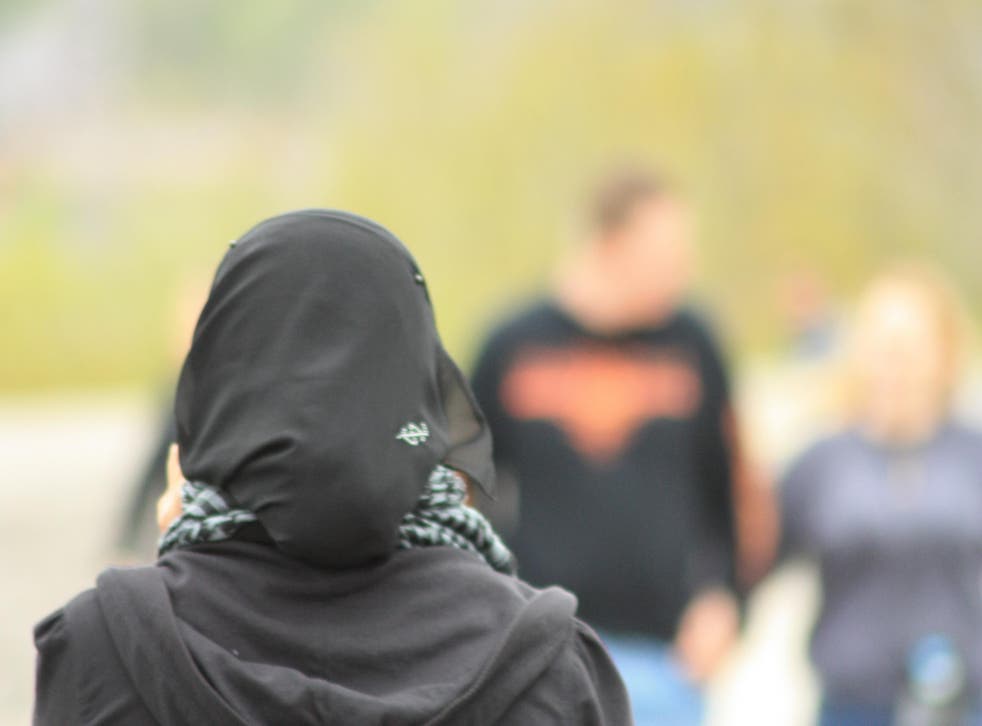 A student in Canada has been told she could not sit an exam after she refused to partially remove her hijab.
The girl was asked by a male biology teacher to pull her headscarf behind her ears so he could see if she was wearing headphones, according to a spokesperson for the school in Montreal.
"She didn't want to show him her ears," Line Legare, from the College de Maisonneuve, told MetroNews.
According to Ms Legare, the student said the teacher could touch her hijab to prove she was not wearing headphones, but that "made the teacher uncomfortable".
Following the exchange, the biology teacher told the girl she would not be able to sit an exam that day.
The teacher had a policy whereby he asked all students to prove they were not using headphones to cheat by showing him their ears.
No official complaint by the student has been filed yet.
The school is negotiating another time for the girl to sit the biology test.
Quebec Premier Philippe Couillard was asked about the incident and defended the teacher's actions.
Muslim fashion designer features hijabs at New York Fashion Week

Show all 8
He added that a bill regarding religious accommodation put forward by his government would give Canadians the chance to debate such issues.
Islamic dress has proved a sensitive subject in Quebec, a province that has been shaken by fears of homegrown terrorism and radicalised young people.
In January, a student in Montreal said she was turned away from a roller skating rink for wearing a hijab.
Yet the country passed controversial regulation in August allowing female police officers to wear a headscarf.
Register for free to continue reading
Registration is a free and easy way to support our truly independent journalism
By registering, you will also enjoy limited access to Premium articles, exclusive newsletters, commenting, and virtual events with our leading journalists
Already have an account? sign in
Register for free to continue reading
Registration is a free and easy way to support our truly independent journalism
By registering, you will also enjoy limited access to Premium articles, exclusive newsletters, commenting, and virtual events with our leading journalists
Already have an account? sign in
Join our new commenting forum
Join thought-provoking conversations, follow other Independent readers and see their replies