Muslim students send flowers to Jewish organisations and synagogues
'We are writing this message to extend a hand of friendship. In times of great division, it is important that we stand together in unity'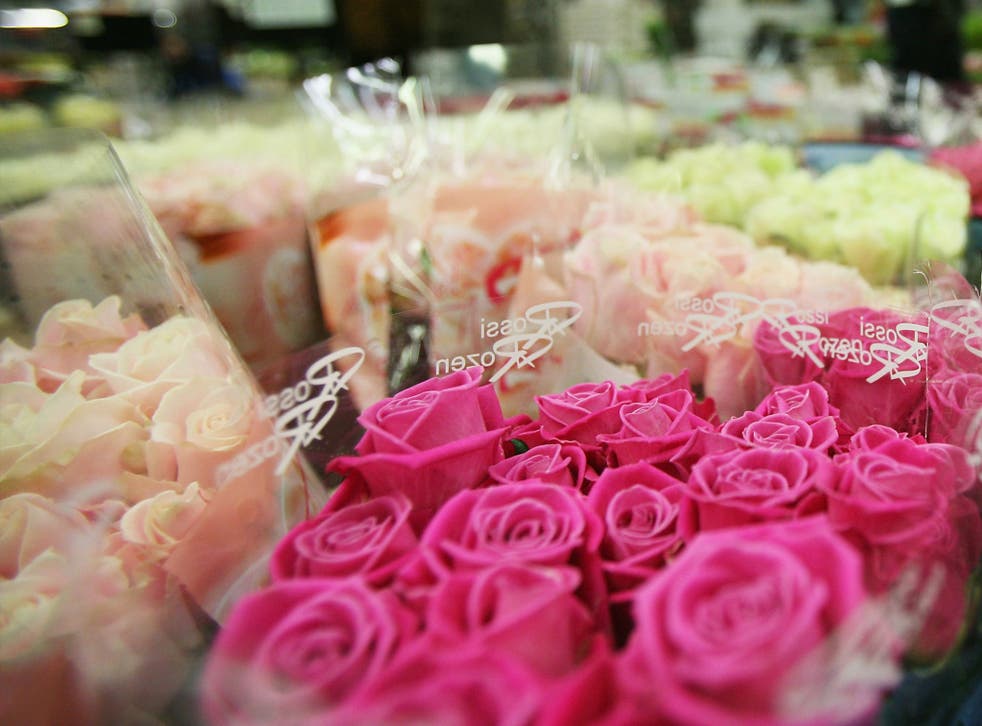 Muslim students in Florida have pledged their solidarity to the Jewish community by sending bouquets of flowers to organisations and synagogues to build bonds of unity "in times of great division".
Muslim Student Associations at two universities delivered heartfelt messages alongside the floral tributes "to extend a hand of friendship" to their Jewish neighbours.
The bouquets were delivered to the Chabad and Hillel organisations at Florida State University (FSU) and to Florida A&M University's Shomrei Torah and Temple Israel synagogues in Tallahassee.
"We are writing this message to extend a hand of friendship. In times of great division, it is important that we stand together in unity so we hope that these flowers can be seen as a symbol of our solidarity," the note read.
FSU Muslim Student Association President Moneba Anees said the group wanted to make a gesture in light of the increase in hate crimes against minority groups since Donald Trump was elected US president.
"Keeping up with the news lately has shown a plethora of very sad stories and hateful crimes against many minority groups," he told the Tallahassee Democrat.
"Although we could not think of a way to help our Jewish friends and peers directly, we decided that we could show them that people are taking note of what is happening and that they have our support, love and prayers."
The controversial orders Donald Trump has already issued

Show all 9
The floral tributes came just days after a Jewish cemetery was vandalised in St Louis and headstones were overturned at a Jewish cemetery in Philadelphia.
In January, 27 Jewish community centres across 17 US states were targeted with bomb threats, according to the JJC Association of North America.
The bouquets were displayed at Temple Israel's Shabbat services and Rabbi Jack Romberg described the gesture as "beautiful".
"We all had the same reaction. We got a little teary. It was so beautiful," he told the Tallahassee Democrat.
Mr Romberg also said the Jewish community was prepared to return the gesture of solidarity to Muslim citizens if Mr Trump establishes a Muslim registry.
His pledge came after the White House halted immigration from seven Muslim-majority countries, in what many titled a "Muslim ban".
The restrictions were later overturned by the courts, however it led many to accuse Mr Trump of Islamophobia and of specifically targeting Muslim citizens.
During his election campaign he was asked by a reporter whether there would be a database that tracks Muslims in the US, to which he replied: "I would certainly implement that."
"If there becomes a registration of Muslims, we're going to sign up to register," Mr Romberg said.
"Their community and our community, we're all feeling the pressure. Whatever differences Jews and Muslims might have had, we've got to put them aside and stand together because it's the only way we're going to get through the difficult times."
Register for free to continue reading
Registration is a free and easy way to support our truly independent journalism
By registering, you will also enjoy limited access to Premium articles, exclusive newsletters, commenting, and virtual events with our leading journalists
Already have an account? sign in
Register for free to continue reading
Registration is a free and easy way to support our truly independent journalism
By registering, you will also enjoy limited access to Premium articles, exclusive newsletters, commenting, and virtual events with our leading journalists
Already have an account? sign in
Join our new commenting forum
Join thought-provoking conversations, follow other Independent readers and see their replies