Petition to allow women basketball players to wear hijab on court reaches 89,000 signatures
The International Basketball Federation is making a permanent decision this month as to whether its women players can wear a headscarf while on the court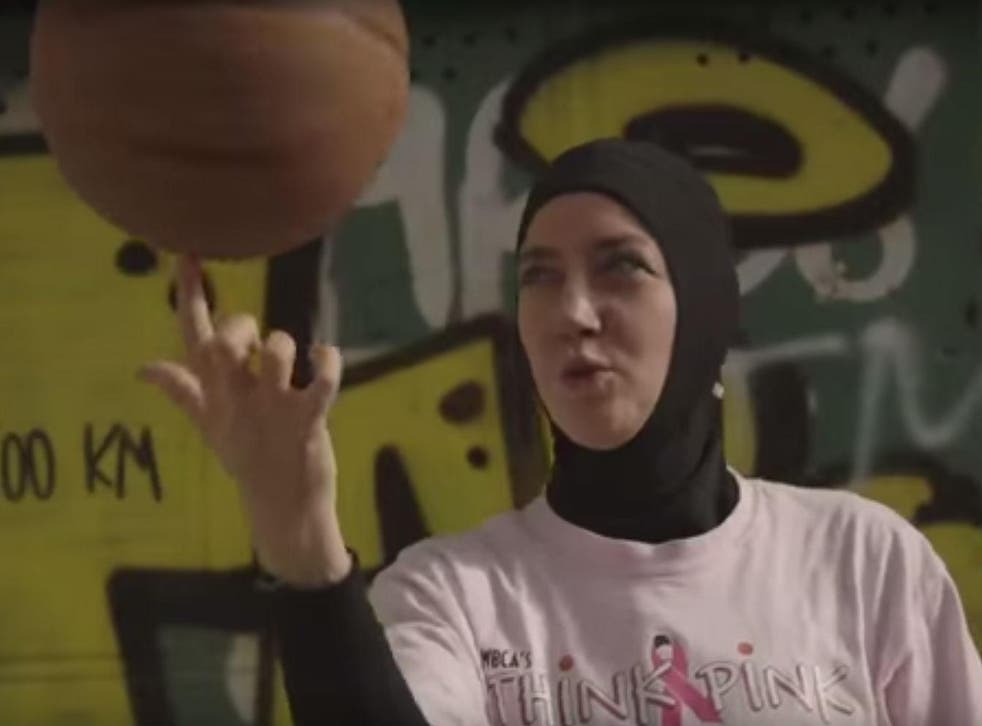 Pressure is mounting on basketball authorities to allow Muslim women players to wear a hijab on the court as a petition in support of their cause has reached close to 90,000 signatures.
The Change.org petition, started by Asma Elbadawi, a player and coach from Sudan and now living in West Yorkshire, has gathered just over 89,000 names.
Ms Elbadawi argued that the International Basketball Federation (Fiba) should follow football authority Fifa in removing restrictions on hijabs, turbans and other religious headwear as she claimed was no correlation between the item of clothing and players' safety.
Fiba will announce its decision this month as to whether it will permanently allow players to wear hijabs and turbans following a two-year provisional period.
Bosnian-American basketball player Indira Kaljo said in a recent YouTube video that she was still not allowed to play professionally because she wore the hijab.
"Everyone that has supported my petition two years ago, thank you so much," she said, referring to another petition that also reached more than 89,000 signatures.
"The struggle is still real. I still cannot play."
Bilqis Abdul-Qaadir, the first Muslim woman in a hijab to play basketball at a collegiate level, said at a Rise Against The Odds! conference in December 2015 that the restriction "broke her heart".
"I've been dreaming to play pro my whole life," she said.
"Little did I know that my hijab, the same thing that made me accomplish things that I've accomplished so far, like meeting the president of the United States, was the same hijab that was going to prevent me from reaching my dream."
If Fiba rules in support of these women, basketball players in hijab could play at future Olympic games, a prominent issue as the 2016 Olympics kicks off in Rio Janeiro.
Another woman and basketball player to join the campaign is Kike Salihu Rafiu, a Nigerian American and Georgetown University graduate.
The National Collegiate Athletic Association allows women to play in headscarves but not in the full hijab, which they say is designed to prevent injury.
Fiba could not be reached immediately for comment.
Join our new commenting forum
Join thought-provoking conversations, follow other Independent readers and see their replies