My daughter, the survivor: Daisy Coleman was found nearly dead after she was 'raped' and dumped on a lawn by a fellow pupil. What happened next was almost as awful...
Daisy was a 14-year-old cheerleader when a footballer from her school plied her with alcohol and had sex with her while another pupil allegedly filmed it on his iPhone. Bruised and traumatised, she was then dumped on her frosty front lawn in the -5C temperature. Her mother Melinda tells a modern-day tale about the dark side of human nature, of using social media as a force for good, and of turning evil into hope.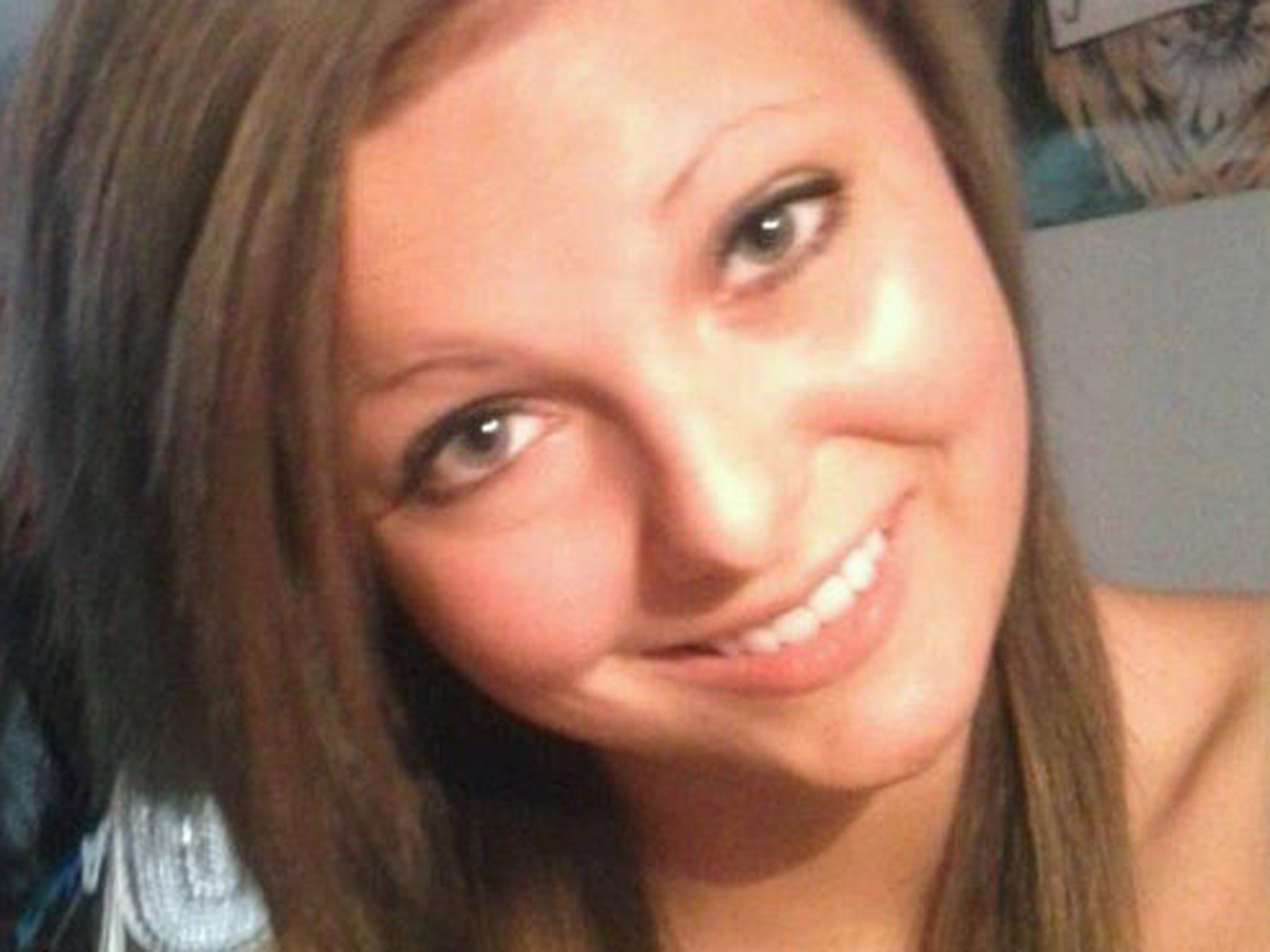 Before my husband, Michael, died in a car accident in 2009, life was a lot simpler. I had my veterinary practice in Albany, Missouri, and Mike was the doctor to many of my kids' friends and families. In the years since, we've all grieved the loss of him, but no more than in the past few months since my daughter's rape case became the subject of international media attention.
Mike was 6ft 3in. He was not only a physician, but an all-natural body builder. He was one of those guys who was gregarious and funny, and he had such a rapport with children. When he was giving shots in his office, he would sometimes flex his pec muscles and make the kids laugh when he gave them injections. He loved his children – and all children – more than anything in the world. One little girl he treated was very abused. I found out that he had signed our family up to foster her because she had been in such a terrible situation. I said, "Mike, this isn't like a puppy. This is a person. Maybe you should have talked to me first." But, of course, he was right to do what he did. That's just how he was. He had such a big heart.
When he was killed, Daisy was in the car with him at the time. She was only nine years old but she helped her brother, Logan, get out of the seat belt and out of the vehicle. I was in the car behind them. I called Life Flight [an ambulance] and tried to resuscitate him. I found out later that the extent of his charity went beyond what I even knew, as schools and organisations told me how he would donate clothes and other necessities to them. I had no idea. When he died that day, all his organs were donated to children.
Mike was a big teddy bear, but people did not mess with him. I truly believe that if he had been alive and here today, I don't think any of this nightmare we have been living through these past few years would have happened.
Right after Mike died, we moved to Maryville, Missouri, to start over because we didn't want to be the "tragedy family". After Daisy's case received so much attention, we returned to Albany in the summer of 2012. When my husband died, the local TV station did a short piece as a tribute on the news. At the time, I couldn't even talk to the press at all, I was so distraught, but my son, Charlie, was 13, and he got on there and said, "It's just like my dad always said: 'Nobody is left behind. If somebody falls behind, we're going to pick them up.' And that's what we're going to do with our family."
Charlie was interviewed about his sister the other day, and he said it again. It's our family mantra. "Nobody gets left behind. If somebody falls down, we pick them up."
My children have always been the light of my life. Daisy is my heart. That night, on 8 January, 2012, when I found her nearly passed out and dead on our front porch, and she told me that she had been raped, our lives turned upside down. The media attention – and the backlash from cruel trolls – has been too much at times. I'm afraid that sometimes my daughter feels like she needs to be strong for me, but as I've told her again and again: she is perfect just the way she is. She doesn't need to be any different. She just needs to be Daisy. (Before writing this, I should also say that I received Daisy's consent and support.)
Last month, almost two years to the day after I discovered Daisy out in the cold, she came in to the room of her 18-year-old brother Logan to tell him that she was seeing ghosts. At first, he thought she was being silly. Then, he quickly realised something was very wrong. He ran in and got me. She was hallucinating, doing things like grabbing a glass of water and sticking her phone charger in it, and saying the craziest things. It turned out that she had taken half a bottle of Benadryl in combination with some prescription drugs that she shouldn't have had access to, and taken them to try to overdose.
When she was being taken to the ambulance, she started screaming, "I'm falling down a black hole." At the time, she was being carried down the porch. We rushed her to the hospital, crying and praying, and there her stomach was pumped. My life seemed like it was going to be over.
The trigger that had set her off was that she went out to attend a party for an hour. I know that she just wants to be a normal teenage girl. But the bullying that ensued online after she was seen at this party – including from friends who she grew up with and who my husband had cared for – proved too much. She has been called a slut and a liar, and told that she deserves to die. She is only 16 years old, and all she ever wanted was to see justice done in her case – and refused to be silenced.
In the months since our case became the subject of widespread media scrutiny, I have seen the dark side of human nature. In addition to the Facebook backlash, she was recently almost run off the road, which terrified her, because the attack appeared targeted and deadly.
We've been followed by a private investigator almost daily since all of this began. Typically, I drive, but on the one day that she was driving, she found herself vigorously followed – with this other car tapping her bumper and flashing his bright headlights. Even though I got the licence plate number, and I've talked to the highway patrol and the special prosecutor, no one can tell me who it was. I refuse to let that experience happen again. I will not lose my daughter.
After she took the overdose, the first few days in the hospital, when I saw her, she was incoherent and child-like, babbling at times, which left me frightened. No one could assure me that she was going to be all right, and I did not believe it until she finally spoke to me and said, "I'm so sorry. That was so stupid of me."
For the first time, I felt like things were going to be OK. We were going to make it through this. It was only after spending an entire day with her that she began to sound normal. She was talking the way she always did, and even joked about not being able to shave her legs or pluck her eyebrows, as teenage girls do.
I feel like maybe my husband is starting to watch over us in all of this turmoil. I think perhaps that my daughter is finally seeing the light at the end of this dark tunnel, and she knows how important she is to me – and to everyone whose life she has touched and continues to touch. Daisy has always been very hard on herself – and I believe that the worst is behind us now. Some of the media attention that she has received has made her feel so good, but the negative backlash from some very cruel people does take its toll. She feels proud to have spoken out for rape survivors, but the horror of having people tell her that she deserves to die for speaking out is something that I am never going to let her face again.
I do want her to be able to be like a normal teenager again, and that might mean starting over in a new city eventually. But what it definitely means right now is that she is being limited in the time that she can go online, and I'm monitoring her to make sure that none of the triggers that upset her before are there to hurt her.
I'm here to tell you that if you speak ill of my family or to my daughter, you are a coward and a bully and you are contributing to the evil in this world. I ask you to stop, take a moment and ask what would you do if the same thing were said to a 16-year-old you love? I have seen so much darkness. I have even seen two Justice for Daisy Coleman Facebook pages claiming to raise money to help our family, when in reality they were raising funds for the same people who have hired private investigators to follow us around and torment my family.
No one deserves what my daughter has been through, but I can tell any parent who is seeking to watch over their children, make sure to protect them from what other people are saying to them online. Let them know that these people are cowards, and nothing but. Do not let the cowards win. Do not let them take your child's life. Teenagers are so susceptible to believing what they read that a cruel comment can feel like the end of the world, and if keeping children away from that means getting them offline, then that is what needs to be done to protect them.
Daisy is home now from the hospital. She is back to expressing herself, dying her hair black and even shaving part of it, which makes her look like a warrior woman. As long as she's happy inside, that's OK with me. She is so glad to be back, and she tells me that she has plans for the future. We have talked about what she can do to feel like some of this tragedy will serve a purpose; to help create some good in the world. After much discussion, we have decided to pursue a long-term dream of creating a centre on the farmland I own where we can help other kids who have been affected by tragedy and trauma, and work towards rehabilitating animals (my speciality as a veterinarian). Daisy especially wants to help other kids who might be displaced in the foster system, which she learnt about during one of her outpatient stays.
All she wants to do is help other people and to carry on the love and spirit that so many have expressed to us in these past few months. I've set up a donation system for those who want to support our creation of this facility to help children and animals by sending donations by PayPal to eponadvm@gmail.com. We are determined not to let the cruelty of the trolls and the bullies stop us from creating healing through this tragedy. To all who have reached out to us during this time, I sincerely thank you, and I pray that you never have to go through what my family has been through in these past few months.
Daisy and I have talked a lot about fear and anger lately – and about how fear can come across as anger. We've talked about how we communicate, and how when we communicate, we have decided to always be more careful with our words. We're trying to learn together to be the best support system we can be. Because if there's one lesson I've learned through all of this pain, it is this: Daisy will not be left behind. We are all in this together.
This is an edited version of an article that appeared on xojane.com. To read the original, go to xojane.com/issues/daisy-colemam-suicide-attempt-melinda-coleman-rehabilitation-facility
Join our commenting forum
Join thought-provoking conversations, follow other Independent readers and see their replies