Mysterious clumps of earthworms appear on Texas road after flooding
Can anybody explain this strange phenomenon?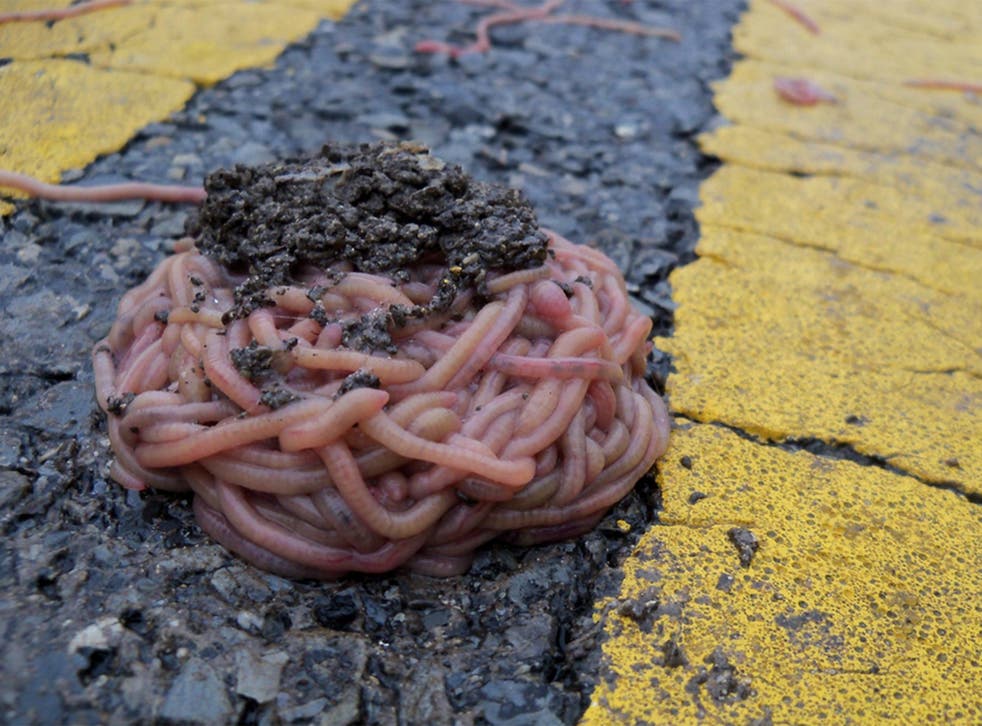 In an occurrence similar to trees cocooned in spider webs in post-flooding Pakistan, or the dreaded happening of "spider rain", mysterious balls of hundreds of earthworms have appeared at Texan park.
Following record rainfall in May and damaging floods that left hundreds homeless, staff at Texas' Eisenhower State Park noticed the bizarre phenomenon of clumps of worms lined up along the centre of a road running through the park.
Over 30 piles of the worms were left scattered on the tarmac, leaving staff puzzled as to worms' behavior, as well as why the balls were mainly located in the middle of the road and not elsewhere.
In an initial post drawing attention to the mystery, Eisenhower State Park wrote, "WHAT?! Can anybody explain this strange phenomenon? These worms gathered in clumps on some back roads of the park."
Many theorised as to what caused the worms to behave in such a bizarre way, but the following explanation was proffered by Texas Parks and Wildlife: "When the ground is saturated, earthworms may come to the surface to migrate. They clump together for protection against the elements and as a form of group communication. The earthworms have since returned to the soil."
Join our new commenting forum
Join thought-provoking conversations, follow other Independent readers and see their replies