Nader raises spectre of 2000 with fresh White House run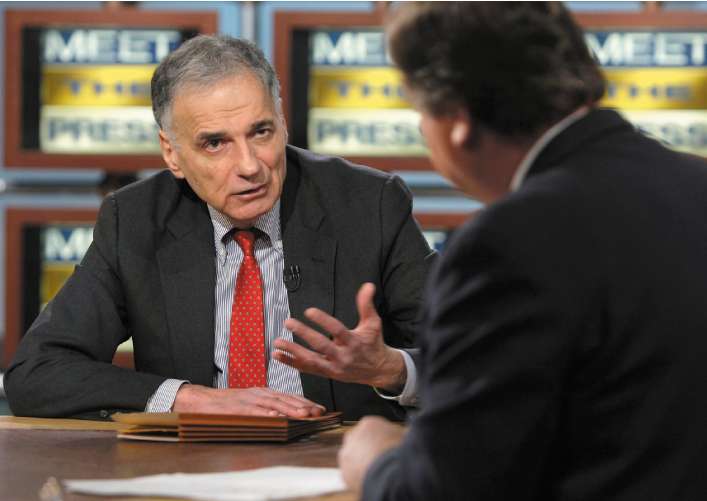 The veteran consumer rights advocate Ralph Nader has formally declared an independent run for the United States presidency, further complicating a contest that has become one of the most hard-fought – and hard to predict – in modern political history.
The decision by Mr Nader, 73, once more to throw his hat into the ring is unlikely to endear him to Democrats, many of whom still blame him for acting as a spoiler in 2000, siphoning votes away from Al Gore and in effect delivering the White House to George Bush. Mr Nader has rejected that charge, saying the victory of Mr Bush was the fault of the Democrats themselves.
He ran in that year as the candidate for the Green Party, and captured 2.7 per cent of the vote on election day. As an independent four years ago, he drew only a fraction of that support.
Yesterday he said he felt compelled to run once more because both Republicans and Democrats had failed to tackle the corporate domination of business in Washington or pay attention to the needs of ordinary Americans. He remained determined, he said, to "shift the power from the few to the many".
"You take that framework of people feeling locked out, shut out, marginalised and disrespected. You go from Iraq, to Palestine, to Israel, from Enron to Wall Street, from Katrina to the bumbling of the Bush administration, to the complicity of the Democrats in not stopping him on the war, stopping him on the tax cuts ... in that context I have decided to run for president," he said on NBC television.
Mr Nader is unlikely to have the organisation or cash to compete in all 50 states in November, or be able to draw the kind of support he enjoyed in 2000. Many voters who might normally be sympathetic to his cause have already been caught up in the gripping Democratic rivalry between Hillary Clinton and Barack Obama.
The competition on the Democrat side took a testy turn over the weekend, with Mrs Clinton accusing her opponent of deliberately distorting her positions on free trade in flyers mailed to voters in Ohio, which, like Texas and two other states, holds primary voting on 4 March.
"Shame on you, Barack Obama," she cried at a press conference in Cincinnati on Saturday. "It is time you ran a campaign consistent with your messages in public. That's what I expect from you. Meet me in Ohio. Let's have a debate about your tactics and your behaviour in this campaign."
The display of anger from Mrs Clinton contrasted markedly with cordial remarks she made about Mr Obama at the closing of the televised debate between them in Texas last week, which struck many observors as a signal that the former first lady was preparing herself to cede the nomination to Mr Obama, especially if she ends up losing either Texas or Ohio to him next week.
If Mrs Clinton is feeling the pressure it is hardly surprising. Even her husband has publicly admitted that after 11 straight wins by Mr Obama in less than three weeks, her candidacy will be over if she fails to win Texas.
Join our commenting forum
Join thought-provoking conversations, follow other Independent readers and see their replies