Naked family who kidnapped neighbours 'to save them from Armageddon' avoid jail
Group whipped into shared hysteria believed they needed to take drastic actions because the apocalypse had arrived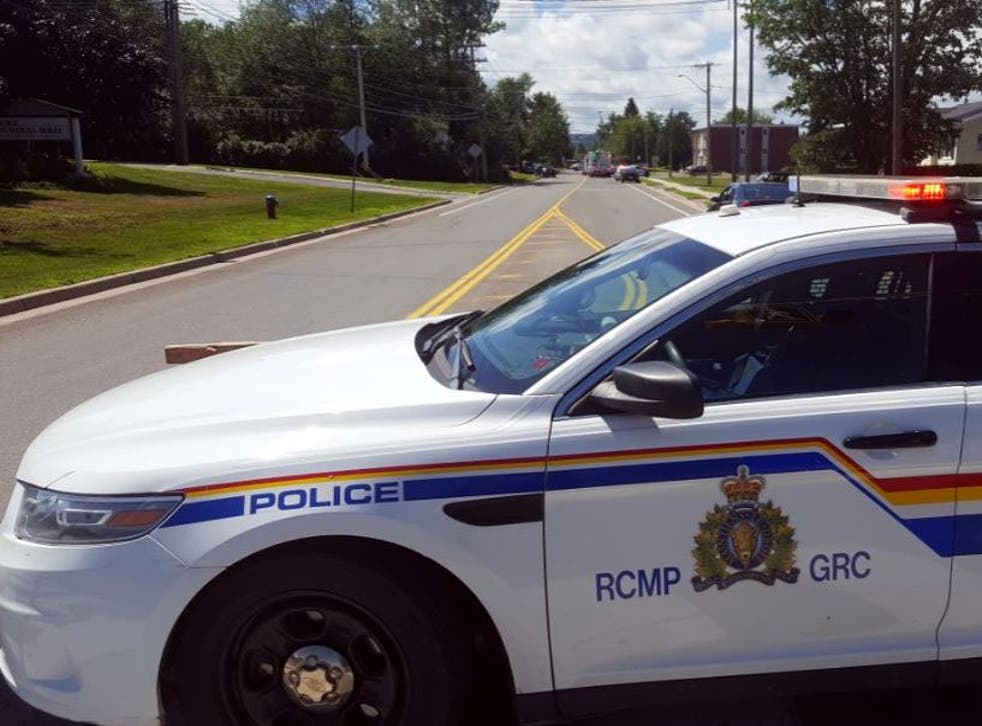 A naked family who kidnapped their neighbours thinking they were saving them from the end of the world have walked free from court after a judge attributed the incident to a bizarre shared psychotic episode.
Judge Jacqueline Schaffter said the three offenders did not mean to cause their victims harm when they forced them into their car before driving off at break-neck speed during an incident November last year.
The court heard the group had whipped each other into hysteria taking part in marathon sessions of applied kinesiology, an alternative medicine claimed to diagnose various illnesses by testing the strength of muscles at a home in Alberta, Canada.
Following several days in which they barely ate and repeatedly engaged in muscle testing, the two women, a man and two teenagers, who all cannot be named for legal reasons, became convinced the apocalypse was imminent.
"It will always remain difficult for us to fully understand," Ms Schaffter told a courtroom in the small city of Leduc on Thursday, the Toronto-based Globe and Mail reported.
"The accused all believed on the day in question that Armageddon had arrived."
The family, who were all Jehovah's Witnesses, began to see and hear demons after several days locked together the house, the court was told.
They eventually came to the conclusion the end of the world was taking place and decided to act to save their neighbours with such haste, four of the group did not bother putting clothes on before rushing out of the house.
Completely naked, the family then drove their SUV through their garage door before crashing it through the gate at a neighbour's property.
They grabbed the victims – a man, his adult daughter and her six-week-old son – forcing the man into the boot of the car and putting the woman and her child in the back passenger seat.
As the car sped through red lights on the way to a nearby town, the group forced their captives to chant "Jehovah" repeatedly, the court heard.
The neighbours were able to escape the car as it slowed before jump into a passing truck. However, the family rammed the vehicle, causing their SUV to swerve into a ditch.
Everyone involved in the incident escaped unharmed, but when members of the Royal Canadian Mounted Police attended, the family refused to leave their vehicle, continuing to chant.
Support free-thinking journalism and attend Independent events
Officers said the group displayed extreme strength and all three adults had to be shocked with a Taser several times before they could be detained.
The court heard the incident had been out of character for the family, who had no prior record of offending.
The judge accepted a joint recommendation from defence and prosecution lawyers in the case and handed the group a one-year, non-custodial sentence followed by two years of probation.
They were ordered to refrain from muscle testing in the future and receive counselling.
Register for free to continue reading
Registration is a free and easy way to support our truly independent journalism
By registering, you will also enjoy limited access to Premium articles, exclusive newsletters, commenting, and virtual events with our leading journalists
Already have an account? sign in
Register for free to continue reading
Registration is a free and easy way to support our truly independent journalism
By registering, you will also enjoy limited access to Premium articles, exclusive newsletters, commenting, and virtual events with our leading journalists
Already have an account? sign in
Join our new commenting forum
Join thought-provoking conversations, follow other Independent readers and see their replies