Naked man with Bible shot after knocking on Florida residents' doors
Police said shooting suspect who phoned 911 'wanted to surrender himself'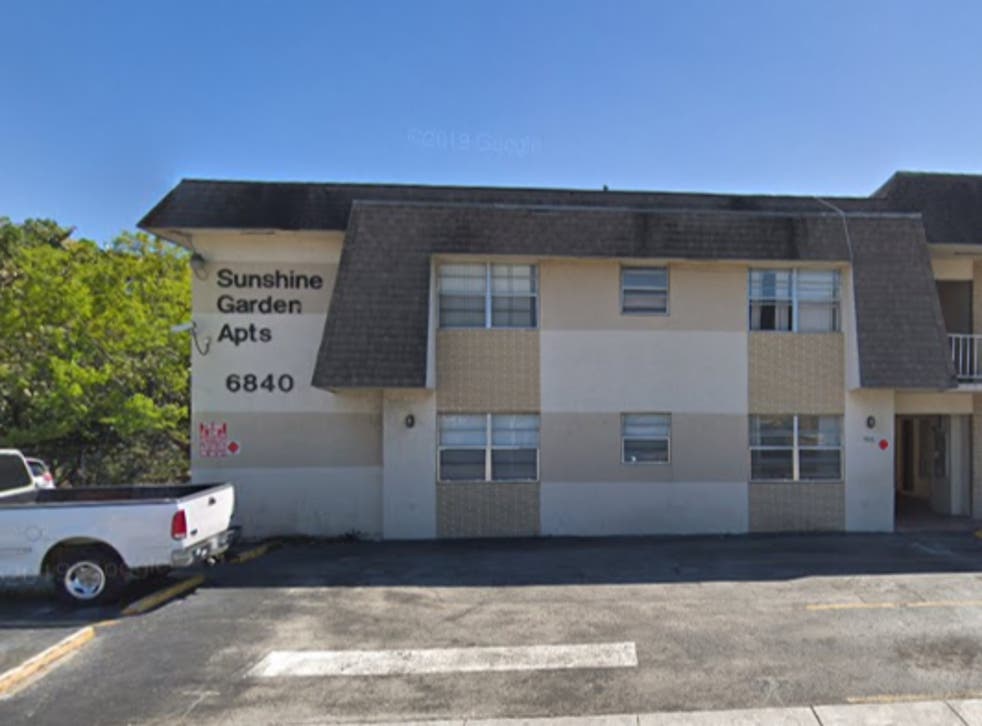 Leer en Español
A naked man was reportedly shot after he knocked on the doors of a number of Florida residents while carrying a Bible.
Authorities said the man with the Bible was wounded on Wednesday at the Sunshine Garden Apartments in Pembroke Pines, southern Broward County, Florida.
He was allegedly seen knocking on residents' doors in the area before the shooting, the Sun Sentinal reported, and was said to have asked residents: "You want some of this?"
Pembroke Pines police major Al Xiques told the Sentinel that the man was shot by someone who then wanted to turn themselves in, and phoned 911.
"He wanted to surrender himself to police," Mr Xiques said. "He was detained by police and is being questioned."
Read more: Anger as Florida lawmaker Greg Steube says transgender people 'offend' God
Mr Xiques said police were already on their way to the scene in Pembroke Pines, to investigate reports of a man walking along Pembroke Road while naked, before the shooting took place.
When Pembroke Pines Police Department officers arrived at the scene, they found the naked man on the floor, bleeding and wounded.
Neither the shooting victim or suspect have been named by the police department, and an investigation into the incident is currently underway.
The victim was said to be in a "life-threatening condition" when he was transported to hospital by helicopter on Wednesday.
Join our new commenting forum
Join thought-provoking conversations, follow other Independent readers and see their replies