Naked man crashes through airport ceiling and bites OAP's ear before trying to strangle him
Police do not know why Cameron Shenk attacked the 84-year-old man
Loulla-Mae Eleftheriou-Smith
Sunday 23 November 2014 13:50 Comments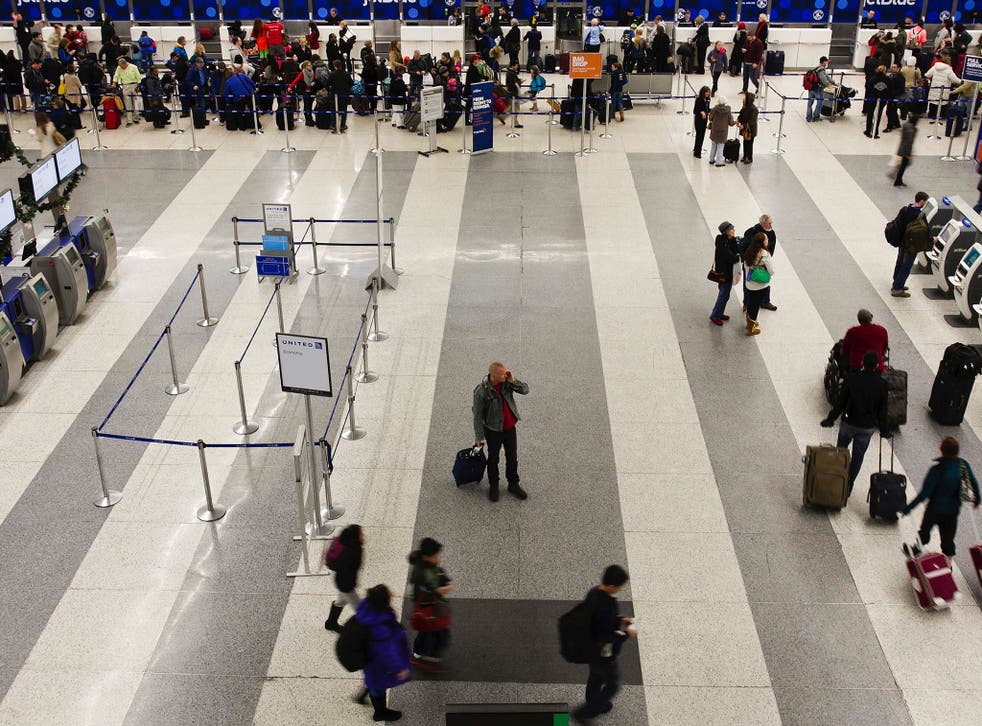 A naked man crashed through the ceiling of a US airport and attacked an elderly man before he was stopped and arrested by police.
Cameron Shenk, 26, is understood to have walked into the women's bathroom of Boston Logan Airport and stripped naked inside a cubicle, before climbing into a dropped ceiling.
He then crashed through the ceiling onto the bathroom floor and startled a woman in the room, before attacking an 84-year-old man by biting his ear and attempting to strangle the man with his own cane.
Shenk struggled with troopers who arrested him on Saturday at the scene, and left one officer injured. He was taken to Massachusetts General Hospital for treatment. The elderly man was reportedly hospitalised with serious but non-life threatening injuries.
Massachusetts State Police said the reason for the attack is unknown.
Shenk is has been charged with attempted murder, assault and battery on a person over 60 and committing a lewd and lascivious act. He is due to appear in court for his arraignment on Monday.
Additional reporting by PA
Register for free to continue reading
Registration is a free and easy way to support our truly independent journalism
By registering, you will also enjoy limited access to Premium articles, exclusive newsletters, commenting, and virtual events with our leading journalists
Already have an account? sign in
Join our new commenting forum
Join thought-provoking conversations, follow other Independent readers and see their replies