Nashville church shooting: 'One dead and seven wounded' in incident at Tennessee chapel
A man in a ski mask reportedly open fired during a church service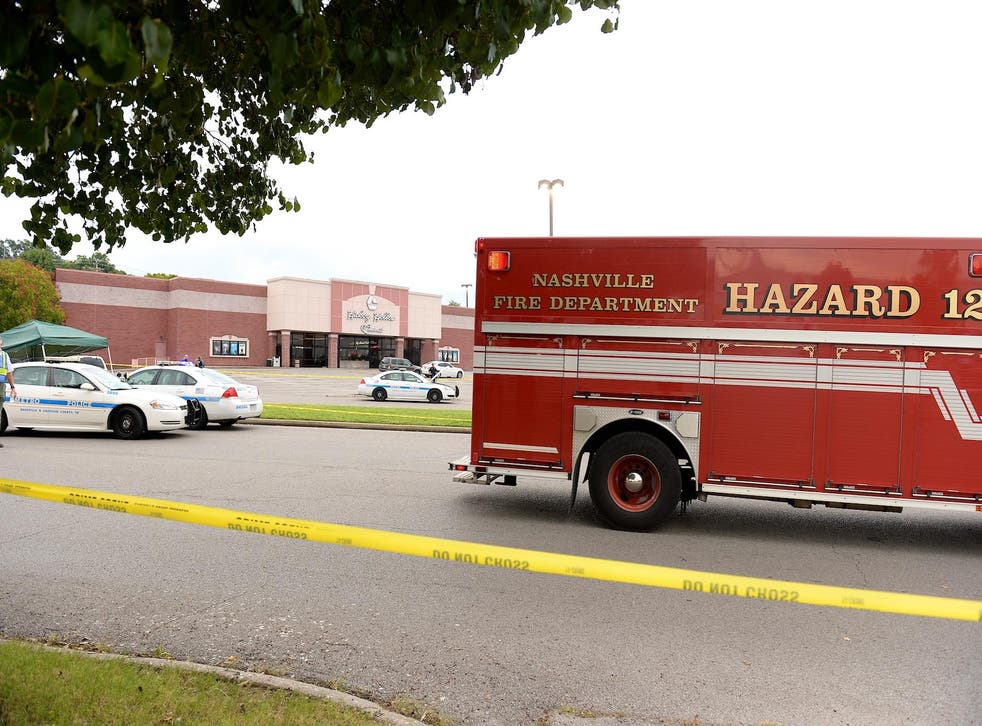 One person was killed and seven others were wounded after a gunman open fired at a church in Antioch, Tennessee, according to a local police department's Twitter account.
The shooter, described as a man in his mid-20s, shot himself after being confronted by an armed member of the congregation, the Tennessean – a local newspaper – reported. He is among the wounded being treated at the hospital.
The gunman shot and killed one woman in the parking lot as the church service was ending. He then entered the church and shot three men and three women, police spokesman Don Aaron said, according to the Tennessean. One man who confronted the shooter while inside the church was pistol-whipped, he said.
Those injured were transported to a local hospital.
All six patients are adults, the Tennessean reported.
A spokesman for Vanderbilt University Medical Center said two of the victims are critically injured, according to the newspaper. The other four victims are in stable condition.
"The two critical patients suffered gunshot wounds to (their) chest and torso," said John Howser, a spokesman for the hospital. "The four other patients suffered gunshot wounds to their extremities."
Register for free to continue reading
Registration is a free and easy way to support our truly independent journalism
By registering, you will also enjoy limited access to Premium articles, exclusive newsletters, commenting, and virtual events with our leading journalists
Already have an account? sign in
Register for free to continue reading
Registration is a free and easy way to support our truly independent journalism
By registering, you will also enjoy limited access to Premium articles, exclusive newsletters, commenting, and virtual events with our leading journalists
Already have an account? sign in
Join our new commenting forum
Join thought-provoking conversations, follow other Independent readers and see their replies