Nathan B. Forrest High School named after Ku Klux Klan leader will be renamed
Duval County Public School Board voted unanimously to replace the name on Monday evening at a school where over half of the pupils are black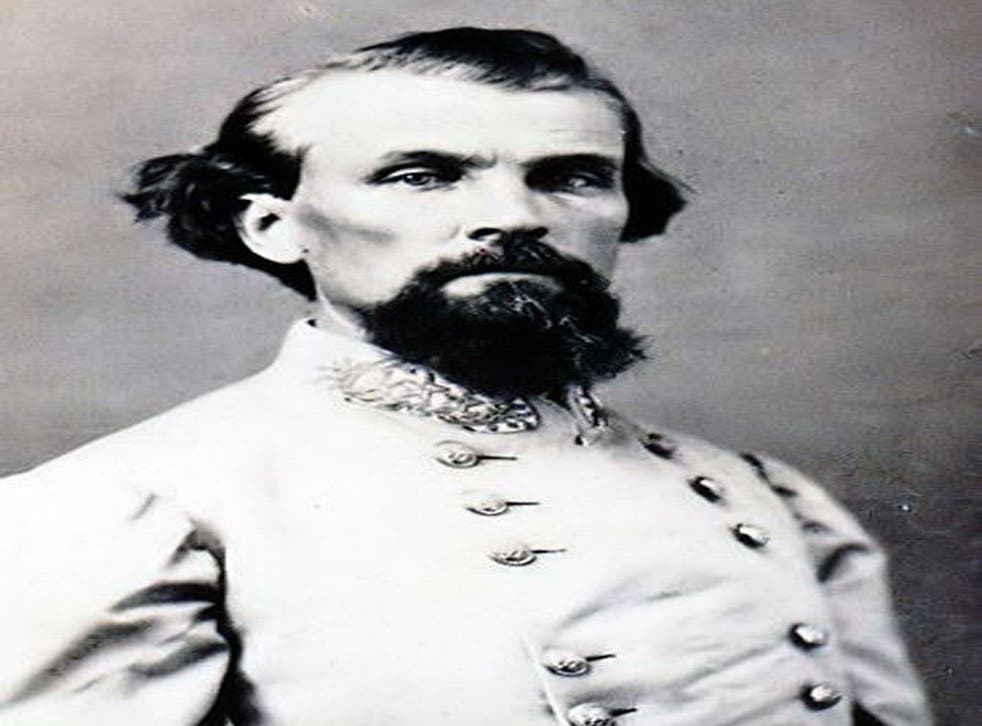 A Florida school named after the first 'grand wizard' of the Ku Klux Klan has finally agreed to change its name more than five decades after it opened.
The Nathan B. Forrest High School was named as such in honour of Nathan Bedford Forrest, a lieutenant general in the Confederate Army during the American Civil War.
Forrest was also one of the leaders of white supremacist group the Ku Klux Klan, hooded, white-robed night riders who menaced black communities with cross burnings, lynchings and acts of violence, and was later accused of war crimes for ordering the slaughter of hundreds of surrendered black Union Army soldiers.
On Monday evening, the Duval County Public School Board finally voted unanimously to replace the name.
The move came following a petition by Jacksonville resident Omotayo Richmond which garnered more than 160,000 signatures in support of changing the name.
According to the Washington Post , an organization called the Daughters of the Confederacy pushed for the Forrest title when it opened in 1959, despite a number of other names that were under discussion, including the student favorite, Valhalla High School. Just five years ago the School Advisory Council asked the school board to change the name but it refused by a 5-2 vote. The school board's members have since changed.
"We recognize that we cannot and are not seeking to erase history," said Constance Hall, a board member for the Duval County school.

"For too long and too many, this name has represented the opposite of unity, respect, and equality," Hall said in a statement.
In his petition, Mr Richmond, who relocated to Jacksonville from Long Island 12 years ago said: "This place is my home now, and the people who live here deserve better than a high school named for the first Grand Wizard of the KKK.
"I don't want my daughter, or any student, going to a school named under those circumstances. This is a bad look for Florida -- with so much racial division in our state, renaming Forrest High would be a step toward healing.
"All five members who voted for Nathan Bedford Forrest have been replaced. There's a new school superintendent who publicly stated that he would support a push from our community to change the name. Now is the time to right a historical wrong. African American Jacksonville students shouldn't have to attend a high school named for someone who slaughtered and terrorized their ancestors one more school year."
The new name is expected to be chosen by students in January and will come into effect in July 2014.
Register for free to continue reading
Registration is a free and easy way to support our truly independent journalism
By registering, you will also enjoy limited access to Premium articles, exclusive newsletters, commenting, and virtual events with our leading journalists
Already have an account? sign in
Register for free to continue reading
Registration is a free and easy way to support our truly independent journalism
By registering, you will also enjoy limited access to Premium articles, exclusive newsletters, commenting, and virtual events with our leading journalists
Already have an account? sign in
Join our new commenting forum
Join thought-provoking conversations, follow other Independent readers and see their replies