National Equal Pay Day: Shop charges women less than men to raise awareness of inequality
Women are paid 24 per cent less than men in Pennsylvania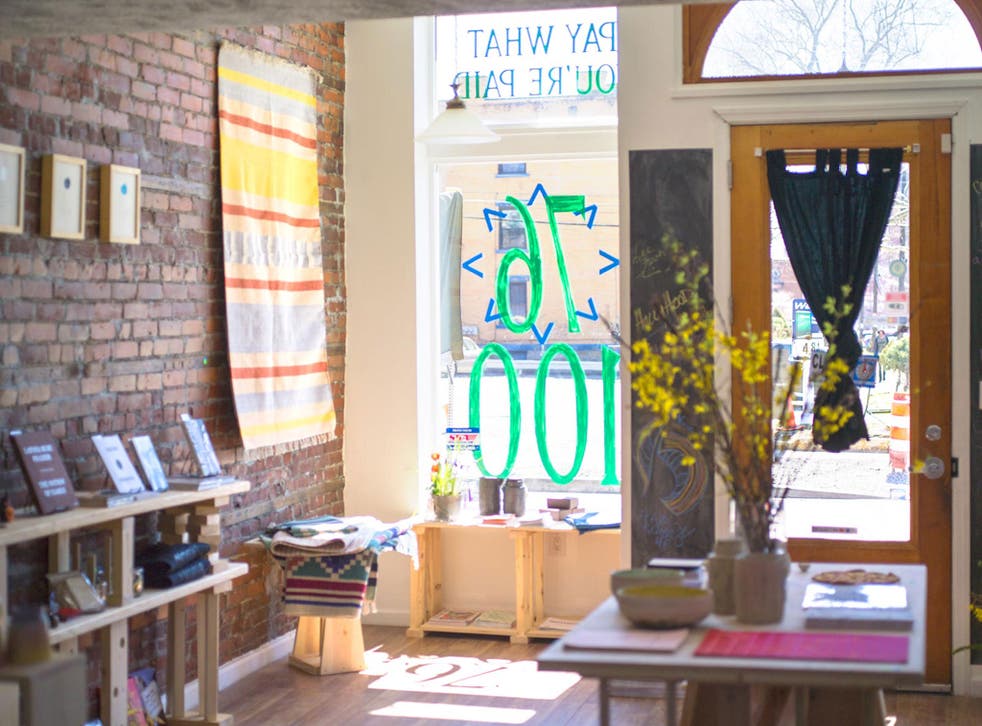 A shop is cleverly raising awareness of the gender pay gap, by charging women less than men.
To mark National Equal Pay Day on Tuesday, artists behind the Less Than 100 pop-up project set up shop in Pittsburgh, Pennsylvania, to promote the fight for gender wage equality.
The '76<100' event alerts shoppers to the fact that women earn 76 per cent of what men take home in their pay packets in Pennsylvania, with a poster advertising the event posing the question: "What are women worth?".
In comparison, women in the UK are faced with a 9.4 per cent wage gap on average.
Curated by graphic designer Elana Schlenker, the non-profit shop aims to reflect this inequality in its prices, by charging men 100 per cent of the retail price of any item, and women 76 per cent.
Ceramics, textiles, publications, art prints, stationery, and other goods created by women artists from across the US are available at the non-profit store.
As well as the pop-up shop, Schlenker has already put on an inter-generational event where older women "who led the charge" in the workplace gave an insight to the next generation.
Schlenker told The Independent that she hopes the project will raise awareness about the wage gap and related gender issues and "provoke dialogue around its causes and remedies."
"This project is an opportunity to celebrate the wonderful women artists and entrepreneurs involved in the store, to share their work with the community and empower other women and girls to follow in their footsteps," she said.
Schlenker added that the project has been incredibly well received, and both women and men have visited the shop.
"I've been really surprised by the number of men who've come in and been genuinely pleased to hear about our mission. Most people realise that this is about celebrating and supporting women, not punishing men."
On the role artists play in sparking change, she said: "Artists have historically played an important role as social agitators. But as much as this is a creative project, I'm really just one woman with a relatively simple idea, trying to make difference in a small way. I think everyone has an important role to play in eradicating the issue."
The pop-up shop will stay in Pittsburgh until 30 April, before re-opening in New Orleans in the autumn.
Join our new commenting forum
Join thought-provoking conversations, follow other Independent readers and see their replies