National Geographic fires staff following merger with Rupert Murdoch's 21st Century Fox
Around 180 of the total 2,000 employees could lose their jobs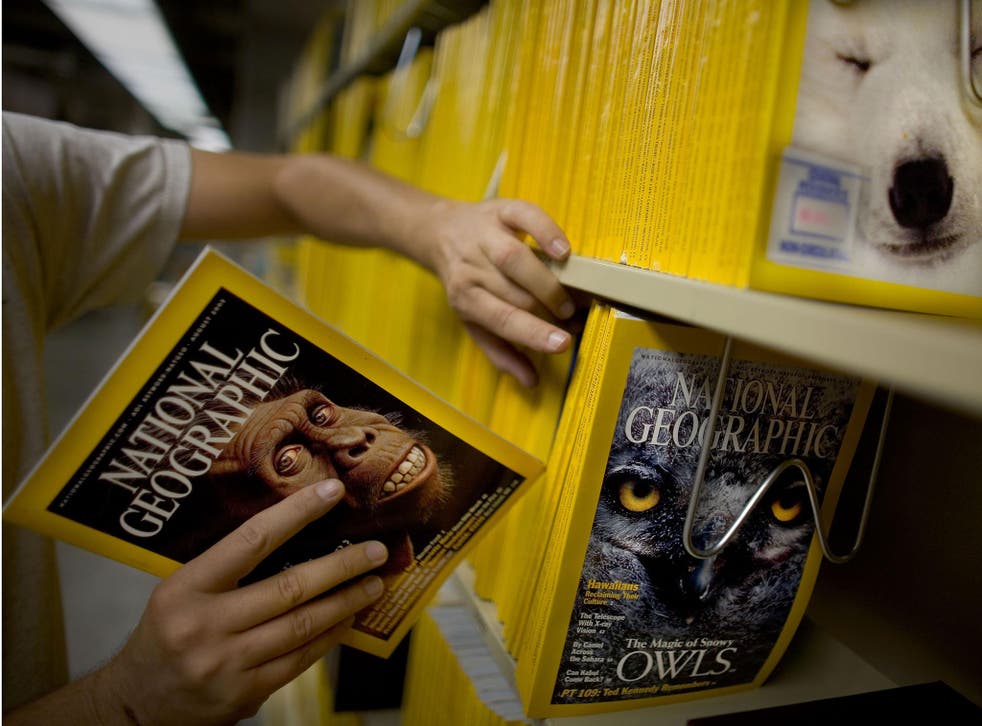 National Geographic told employees it would lay off around 9 per cent of its staff, months after it announced a merger with Rupert Murdoch's 21st Century Fox.
The magazine said it would lay off around 180 of its 2,000 employees.
Its new partnership with Fox is the result of a for-profit venture in which it paid $725m (£471m) for control of the National Geographic Society, to create National Geographic Partners.
Staffers at National Geographic received an email from their CEO on Tuesday morning telling them to make themselves available and watch their inbox for information about their employment status.
Donald Winslow, editor of News Photographer magazine, tweeted about the layoffs: "No one knows how many, at this point," he wrote.
"Staff sitting by phones waiting to be called down one by one to HR."
So far, he says, one picture editor and one page designer have been laid off, along with members of the online department.
"The National Geographic Society and the National Geographic Channels are in the process of reorganising in order to move forward strategically following the closing [of] the National Geographic Partners deal, which is expected to occur in mid-November," a spokesperson for National Geographic Society told The Guardian.
A "voluntary separation" offer has been made to other eligible employees.
"All staff have been advised as to their status as of closing," they added.
Register for free to continue reading
Registration is a free and easy way to support our truly independent journalism
By registering, you will also enjoy limited access to Premium articles, exclusive newsletters, commenting, and virtual events with our leading journalists
Already have an account? sign in
Register for free to continue reading
Registration is a free and easy way to support our truly independent journalism
By registering, you will also enjoy limited access to Premium articles, exclusive newsletters, commenting, and virtual events with our leading journalists
Already have an account? sign in
Join our new commenting forum
Join thought-provoking conversations, follow other Independent readers and see their replies