Natural disaster damage cost America $306 billion in 2017
Hurricane Harvey was the year's most expensive disaster, causing $125bn in damage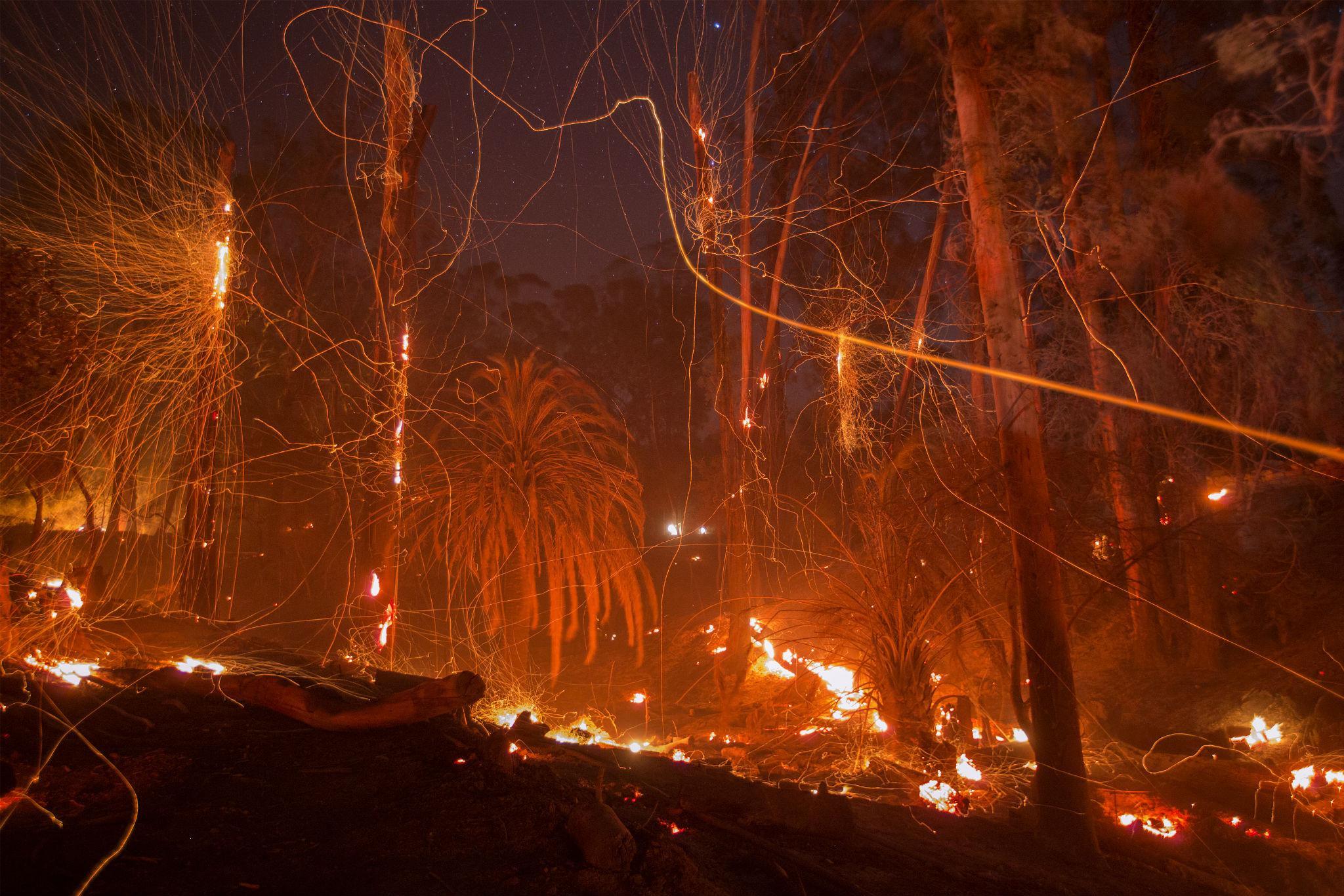 Natural disasters caused $306bn in total damage across America in 2017 – the largest amount for one year, the National Oceanic and Atmospheric Administration has reported.
A trio of devastating hurricanes and multiple wildfires all helped contribute to the record-breaking year, raising concerns about the effects of future natural disasters.
"During 2017, the US experienced a historic year of weather and climate disasters," the report said. "In total, the US was impacted by 16 separate billion-dollar disaster events tying 2011 for the record number of billion-dollar disasters for an entire calendar year."
Hurricane Harvey, which resulted in unprecedented flooding in Houston and surrounding areas, was the year's most expensive disaster, causing $125bn in damage. Puerto Rico continues to be mired in a blackout following Hurricane Maria, which left $90bn in damage in its wake. Hurricane Irma caused $50bn in total damage.
The storms also caused 251 combined deaths, NOAA found.
Western wildfires, meanwhile, cost another $18bn and 54 lives, according to NOAA. This was also another annual record.
Other large costs stemmed from tornadoes, droughts, flooding and other severe weather events.
As Congress approved massive disaster aid packages in 2017, scientists continued to fear that climate change could make future extreme weather events even more disastrous. But it is still difficult to know how much climate change should be blamed for disaster costs.
World news in pictures
Show all 50
On a media call, according to the Washington Post, NOAA experts declined to apportion how much of the damage could be attributed to climate change as opposed to other factors.
Another factor that could be leading to worsening damage is the fact that there is more valuable infrastructure, such as homes and businesses, in harm's way – along coastlines affected by hurricanes or in areas vulnerable to wildfires.
There appears to be a consensus among scientists that hurricanes will become more intense in a warmer world.
In December, two independent research teams, one based in the Netherlands and the other in California, reported that the rainfall from Hurricane Harvey was significantly exacerbated by human-induced global warming.
One paper concluded that climate change increased flooding by around 15 percent. The other said climate change increased rainfall by 19 per cent at least – with a best estimate of 37 per cent.
But even with climate change, Karin van der Wiel – a co-author of one of the studies – called Harvey's rain an extremely rare event, expected not to return for thousands of years.
President Donald Trump took to Twitter at the end of the year to cast doubt on the reality and negative effects of climate change. He appeared to be unaware of the difference between weather and climate.
"In the East, it could be the COLDEST New Year's Eve on record," he wrote. "Perhaps we could use a little bit of that good old Global Warming that our Country, but not other countries, was going to pay TRILLIONS OF DOLLARS to protect against. Bundle up!"
Join our commenting forum
Join thought-provoking conversations, follow other Independent readers and see their replies