US Navy confirms its jets drew penises in the sky over Washington
The Navy signalled that the crew will be held accountable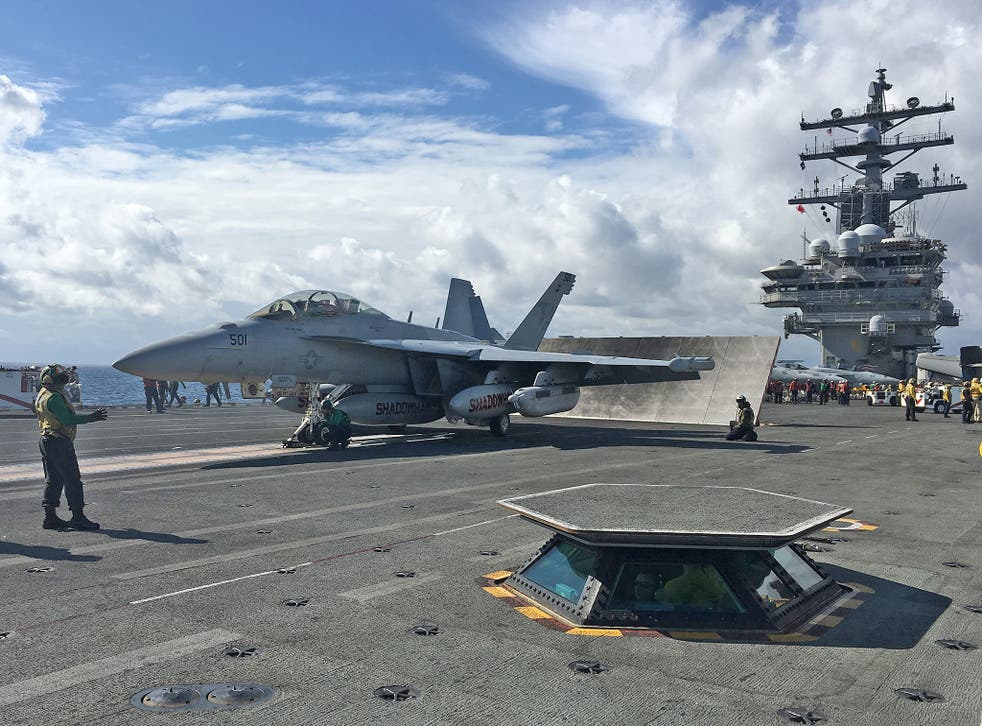 The US Navy has taken credit for getting creative in the skies above rural Washington, where residents have complained that the imagery above their heads is obscene.
Officials at the Naval Air Station Whidbey Island confirmed that one of their jets was involved in skywriting that some residents on the ground say resembled a penis.
"The Navy holds its aircrew to the highest standards and we find this absolutely unacceptable, of zero training value and we are holding the crew accountable," a statement from the naval station provided to local media, read.
After the penises were sighted in the heavens above the state, residents began writing to local media to complain that they were concerned they may have to explain human anatomy to their children.
But, the Federal Aviation Commission says that there's not much it can do about any would-be skywriters with similar ideas in their heads. Unless the act poses a safety risk, there's nothing they can do, they said. We "cannot police morality," an official at that agency said.
The Naval air station is located on the Puget Sound, and supports fixed and rotary aircraft.
World news in pictures

Show all 50
It wasn't immediately clear how the station would hold the crew accountable, or if there would be some form of punishment for the individuals involved.
Join our new commenting forum
Join thought-provoking conversations, follow other Independent readers and see their replies