Nazam Khanam: Muslim woman stabbed to death on New York street in possible hate crime
The 60-year-old woman was wearing a headscarf at the time of the stabbing and is the aunt of a police officer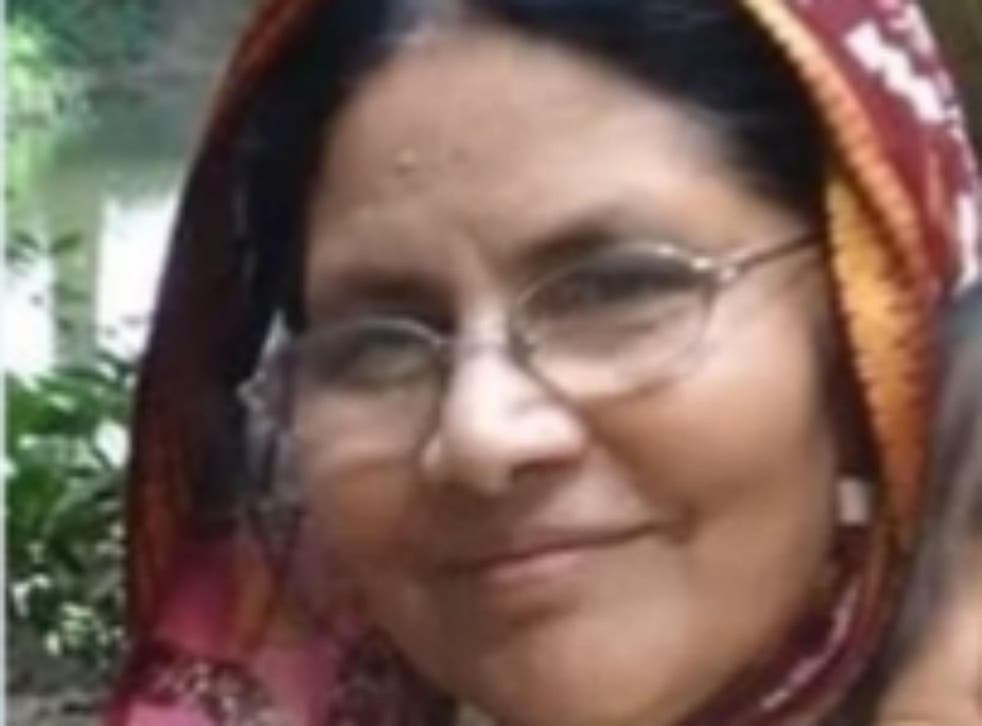 Advocacy groups have called on police to investigate a possible hate crime after a Muslim woman was fatally stabbed on a New York street.
Nazma Khanam, a 60-year-old retired teacher from Bangladesh, was stabbed in the chest as she was walking home with her husband from the store they owned in Queens.
She was wearing a headscarf at the time of the killing on Wednesday night, and is the aunt of a New York Police Department officer.
"Her husband was behind her one and a half blocks away and he didn't see nothing," said Mohammed Rahman, Khanam's nephew, as reported by PIX11 news.
"She's just crying or something, 'Somebody kill me, somebody kill me,' and he's coming to help. He didn't realise somebody stabbed his wife."
The Council on American-Islamic Relations has urged the police to investigate whether the killing of the mother-of-three was an anti-Muslim crime.
"Because of the recent killings of Muslims in Queens, and because of the growing number of anti-Muslim incidents nationwide resulting from the increasing Islamophobia in American society, we urge the NYPD to investigate a possible bias motive for this murder," said CAIR-New York executive director Afaf Nasher.
Syed Ahmed, a family friend, told NY1 news that she was "a very nice lady".
"She's a retired school teacher back home in Bangladesh and she's very polite," he said.
No arrests have been made the case is still under investigation, the NYPD confirmed.
The killing comes shortly after Oscar Morel, 35, was charged with first-degree murder of Imam Maulama Akonjee and his assistant, Thara Uddin, which also happened in the street in Queens, around five miles from where Khanam lived.
CAIR also urged the NYPD and the district attorney to pursue looking into a possible hate motive.
Mayor Bill de Blasio attended the funeral and promised that the city would bolster police presence in the neighbourhood.
Register for free to continue reading
Registration is a free and easy way to support our truly independent journalism
By registering, you will also enjoy limited access to Premium articles, exclusive newsletters, commenting, and virtual events with our leading journalists
Already have an account? sign in
Register for free to continue reading
Registration is a free and easy way to support our truly independent journalism
By registering, you will also enjoy limited access to Premium articles, exclusive newsletters, commenting, and virtual events with our leading journalists
Already have an account? sign in
Join our new commenting forum
Join thought-provoking conversations, follow other Independent readers and see their replies