Nazca lines: More than 100 ancient images found etched into the Peruvian desert
Hundreds of feet long, the drawings are best seen by air and their exact purpose remains unknown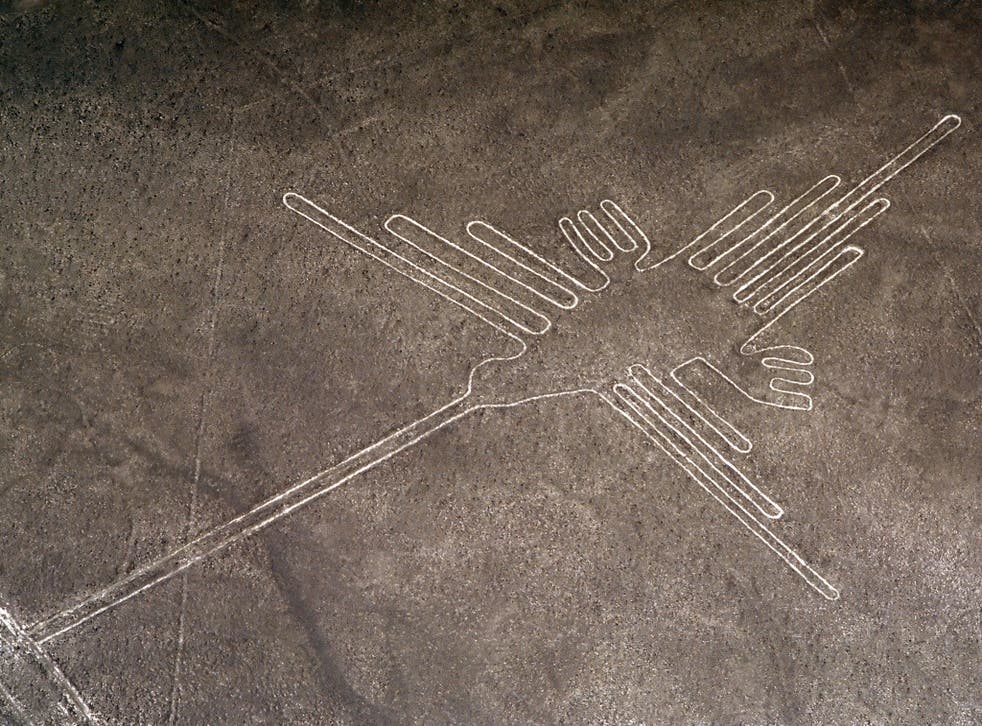 Scientists at Yamagata University in Japan have discovered more than 100 new Nazca lines in the Peruvian desert.
The research team used a combination of on-the-ground fieldwork and data analysis to identify these newest carvings, or geoglyphs. Working in partnership with IBM Thomas J Watson Research Centre, the team was able to use artificial intelligence to scan aerial images and for what they called "biomorphic" shapes, or shapes that look similar to plants, animals, or humans.
The Watson programme identified one of the 143 geoglyphs found by the research team – the first ever instance of an AI programme doing so.
The Nazca lines have long been of interest to archaeologists since their discovery almost a century ago. Hundreds of feet long, they are best seen by air, and their exact purpose is still unknown.
A 1968 book, Chariot of the Gods, hypothesised that the geoglyphs were constructed by ancient peoples as landing strips for alien visitors.
The Nazca Lines

Show all 17
Most likely, however, the lines were associated with seasonal events, travel, or astronomical ceremonies.
Researchers found shards of pottery near several of the lines.
The Nazca lines were designated a UNESCO World Heritage site in 1994 and some of the geoglyphs date back to 500 BC. Those found by the research team are estimated to date to 100 BC.
Join our new commenting forum
Join thought-provoking conversations, follow other Independent readers and see their replies