Teen who took abortion pill to end pregnancy given 90 days in jail
Mother and daughter exhumed aborted foetus twice before burning it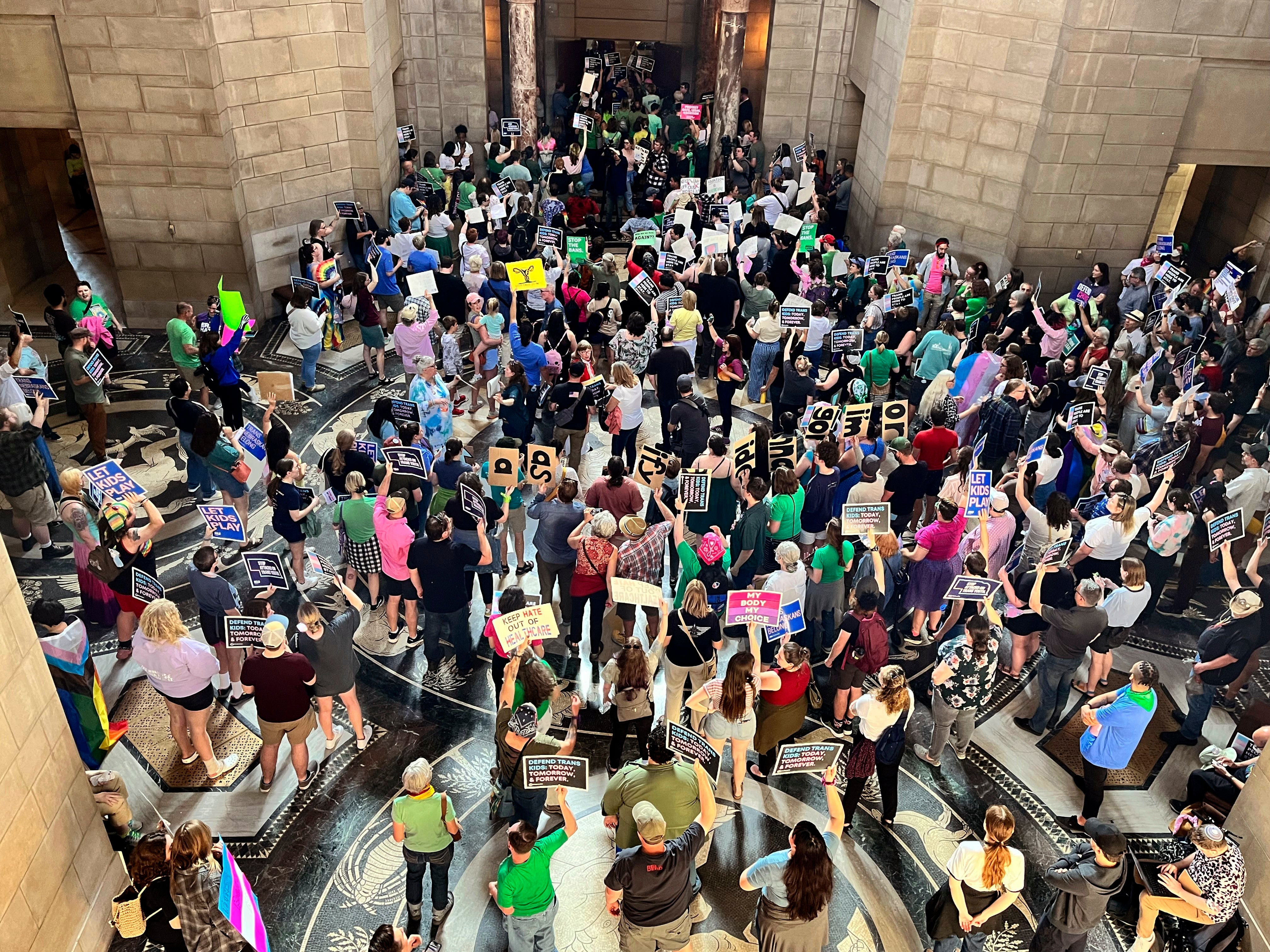 A Nebraska teenage girl received a 90-day jail sentence for using abortion pills to terminate her pregnancy and illegally concealing human remains.
Celeste Burgess, 19, and her mother Jessica Burgess, 42, had pleaded guilty earlier this year to the charges.
Her mother, who faces up to five years in jail, was charged after her private Facebook messages with her daughter were obtained by the police. These messages revealed their plans to end the pregnancy, "burn the evidence", and dispose of the evidence by using abortion pills ordered online.
The incident occurred in April 2022 when Celeste Burgess was 17 years old and an investigation into the case began before the Supreme Court overturned Roe v Wade in June 2022.
The teenager was in the early stages of her third trimester when she took the abortion pills bought by her mother online, prosecutors said. Then the two proceeded to bury the fetal remains themselves, the police said.
Prosecutors said, Celeste Burgess used abortion pills well beyond the 10-week limit approved by the Food and Drug Administration.
Court records reveal that she terminated her pregnancy when she was nearly 30 weeks pregnant, surpassing the generally recognised point of viability at 23 to 24 weeks. At this stage, a fetus would have a higher chance of survival outside the womb.
The teenager was not charged by prosecutors under Nebraska's abortion law. They agreed to drop two charges of concealing a death and false reporting against her after she pleaded guilty in May to concealing human skeletal remains.
She was also sentenced to two years of probation apart from her 90 days jail sentence.
Joseph Smith, the top prosecutor in Madison County, Nebraska, said the sentence "seems reasonable" as the teenager has no criminal history.
"It's a painful case for everybody," he said adding that it was the first case he had prosecuted in his 33-years-long career, "and I'm glad it's over".
The police began an investigation following concerns that a teenage girl had given premature birth to a still born baby about 115 miles northwest of Omaha and the baby was buried.
It was found that the remains were dug up and moved to the north of the town to be buried again. They again moved the remains for the third time to burn the fetus, court documents show.
After the remains were exhumed, it was found that it had "thermal injuries", the detective wrote.
The case came after the court issued a ruling in Dobbs V Jackson Women's Health Organisation, which ended the constitutional right to abortion after nearly 50 years. It raised fears that pregant women and those who help them could be prosecuted for abortions.
Following the verdict Nebraska banned abortion after 20 weeks of pregnancy and later governor Jim Pillen singed a ban on abortion after 12-weeks into law.
Activists and experts have said this case shows people would be forced to use illegal and concerning means in desperation to end pregnancies.
Join our commenting forum
Join thought-provoking conversations, follow other Independent readers and see their replies