Armed neo-Nazis 'set date' for march against Jewish people and businesses in Montana town
The march is reportedly due to coincide with Martin Luther King Day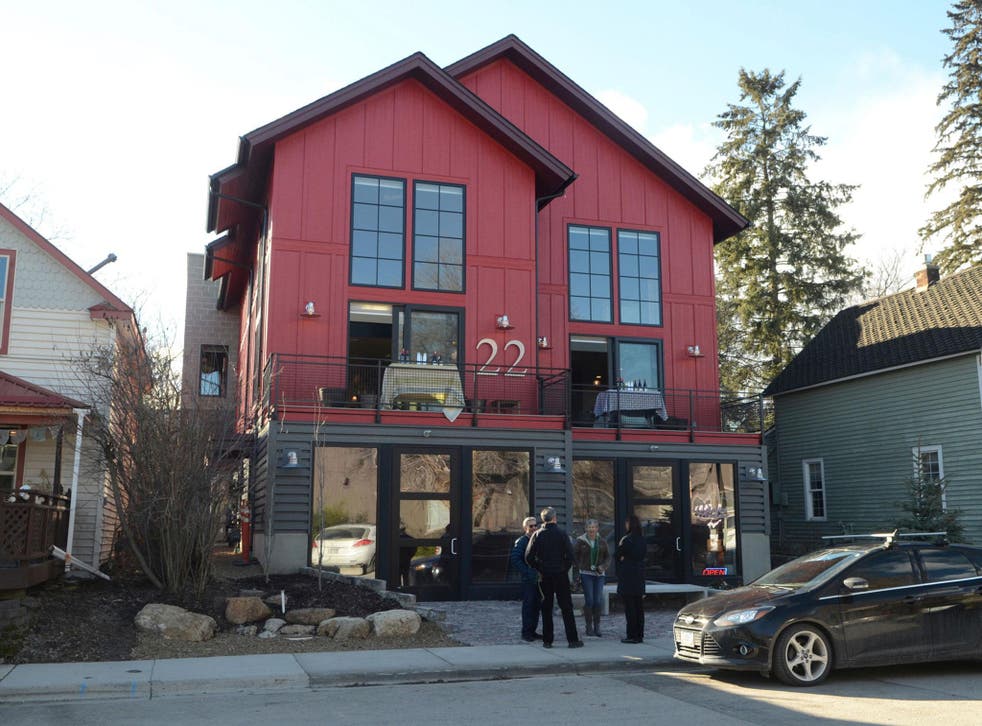 A date has been set for an armed march on a small town in Montana, where neo-Nazis will be protesting against the town's Jewish citizens, their businesses and anyone who supports them, it has been reported.
Andrew Anglin, the person behind neo-Nazi site The Daily Stormer and the proposed march, told ABC Fox Montana that the armed demonstration will take place on 15 January, just days before President-elect Trump's inauguration.
The neo-Nazi march has been organised in support of white supremacist Richard Spencer and his mother Sherry and against the Jewish community of Whitefish in Montana. Mr Anglin told the news channel he wanted it to coincide with Martin Luther King Day, which will be observed the next day.
He has outlined plans to carry "high powered rifles" on the day and expects around 200 people to take part in the racist demonstration.
"Montana has extremely liberal open carry laws, so my lawyer is telling me we can easily march through the centre of the town carrying high-powered rifles," he wrote on his anti-Semitic site, adding that he plans to be present on the day.
"Currently, my guys say we are going to be able to put together about 200 people to participate in the march, which will be against Jews, Jewish businesses and everyone who supports either," he wrote.
Richard Spencer is the president and director of the National Policy Institute, a so-called white supremacist think tank. He recently spoke at a rally in Washington DC in which members of the audience were filmed giving Nazi salutes as Mr Spencer shouted "Hail Trump! Hail victory!"
He is a part time resident of Whitefish, where is mother Sherry runs a business. Ms Spencer alleged in a blog post that a local real estate agent, Tanya Gersh, had threatened national media interest and 200-strong protests outside her business property unless she decided to sell the building and denounce her son's views.
Ms Gersh has links to the human rights organisation Love Lives Here in Montana. Love Lives Here has denied threatening Ms Spencer.
Taking up the allegations, Mr Anglin began a harassment campaign against the Jewish community of Whitefish and posted contact details and photos of members of Love Lives Here and local businesses that are affiliated with the organisation and Ms Gersh, urging its readers to take part in a "mega troll storm".
Protestors clash with neo-Nazis in Sacramento
Mr Spencer said he does not know Mr Anglin but called him a "rational person" in a recent YouTube video. He said he is not involved in the march and has previously called it a joke, but has since stated he believes it will not happen.
Last week Whitefish police chief Bill Dial told ABC Fox Montana the march would not go ahead. He said he had met with Mr Spencer and both believed it would not take place.
But Mr Anglin told the news channel that Mr Spencer is not involved in his decision to hold the march and that the rally will continue as planned unless Ms Spencer receives an apology from the people he believes have wronged her.
His statement came a day after Montana senators Jon Tester and Steve Daines, the state's Republican Congressman and President-elect Trump's new interior secretary Ryan Zinke, governor Steve Bullock and attorney general Tim Fox, signed a joint letter offering support to the Jewish community of Whitefish and denounced the anti-Semitic language used against people in the town.
"Rest assured, any demonstration or threat of intimidation against any Montanan's religious liberty will not be tolerated," the letter read. "We say to those few who seek to publicise anti-Semitic views that they shall find no safe haven here," the Montana Standard reported.
Join our new commenting forum
Join thought-provoking conversations, follow other Independent readers and see their replies