Nevada becomes fifth US state to allow cannabis sales for recreational purposes
The millions of tourists who visit Las Vegas and other Nevada cities every year are expected to make nearly two of every three purchases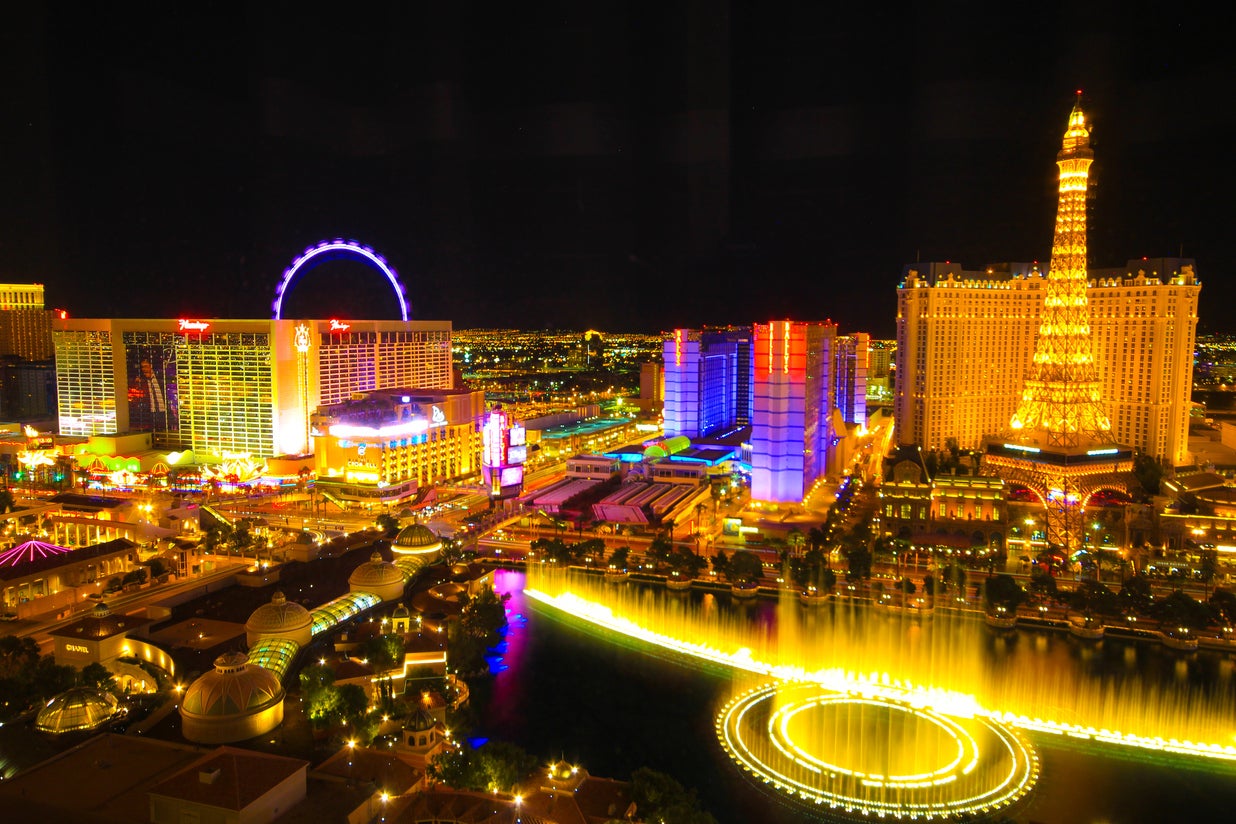 Nevada has become the fifth state in the US with stores selling marijuana for recreational purposes.
People aged 21 and above can now buy up to an ounce of the drug at a time and use it in their homes if they have a valid ID in the western state, which is famed for the hotels and casinos in its largest city Las Vegas.
The millions of tourists who visit Nevada cities every year are expected to make nearly two of every three purchases from retailers, who began selling pot early on Saturday morning.
Pot lovers light up as Washington DC legalizes marijuana
Hundreds of people lined up at Essence Cannabis Dispensary on the Las Vegas Strip and cheered as the doors opened just after midnight.
Dispensaries worked furiously to prepare for the launch, stamping labels on pot products, stocking up their shelves, adding security and checkout stations, and announcing specials.
Desert Grown Farms hired about 60 additional employees. Workers in scrubs, hair nets and surgical masks slapped stickers on sealed jars this week as others checked on marijuana plants or carefully weighed buds.
"It would be a good problem to have if I couldn't meet my demand," said CEO Armen Yemenidjian, whose Desert Grown Farms owns the only dispensary that is selling recreational pot on the Las Vegas Strip, across the street from the Stratosphere hotel.
Some dispensaries took to social media to spread the word or tried to draw in buyers with special events. Some planned to give away free marijuana to their first 100 customers or throw parties with barbecues and food trucks later in the afternoon.
Some facilities are in strip malls, while others, in stereotypical Las Vegas fashion, are in neighborhoods shared by strip clubs.
Lovin' Las Vegas: A wild week in Sin City
Show all 3
Voters approved legalisation eight months ago, making this the fastest turnaround from the ballot box to sales in the US.
Colorado, Oregon, Washington and Alaska also allow adults to buy marijuana, which is still banned by the federal government.
Marijuana smokers will still face fines of up to $600 if they light up in public places, including casinos, bars, restaurants, parks, and concert halls, and driving under the influence of the drug remains illegal.
There are also restrictions on advertising.
Here's a look at what's expected from legal marijuana:
WHERE CAN PEOPLE LIGHT UP?
Only in a private home, including yards and porches. While it may be legal to stroll down parts of the Las Vegas Strip with your favorite adult beverage, the same doesn't apply to pot. It's prohibited in casinos, bars, restaurants, parks, concerts and on U.S. property, from national forests to federally subsidized housing.
While anyone who is 21 with a valid ID can buy up to an ounce of pot or one-eighth of an ounce of edibles or concentrates, using it in public can get lead to a $600 ticket for a first offense.
WHAT'S THE BIG DEAL?
Industry experts predict Nevada's market will be the nation's biggest, at least until California plans to begin recreational sales in January.
Nevada sales should eventually exceed those in Colorado, Oregon and Washington state because of the more than 42 million tourists who annually visit Las Vegas. Regulators anticipate 63 percent of customers will be tourists.
Additional reporting by agencies
Join our commenting forum
Join thought-provoking conversations, follow other Independent readers and see their replies