Nevada becomes first state to constitutionally protect gay marriage
Silver State is LGBT+ rights 'rockstar', says local activist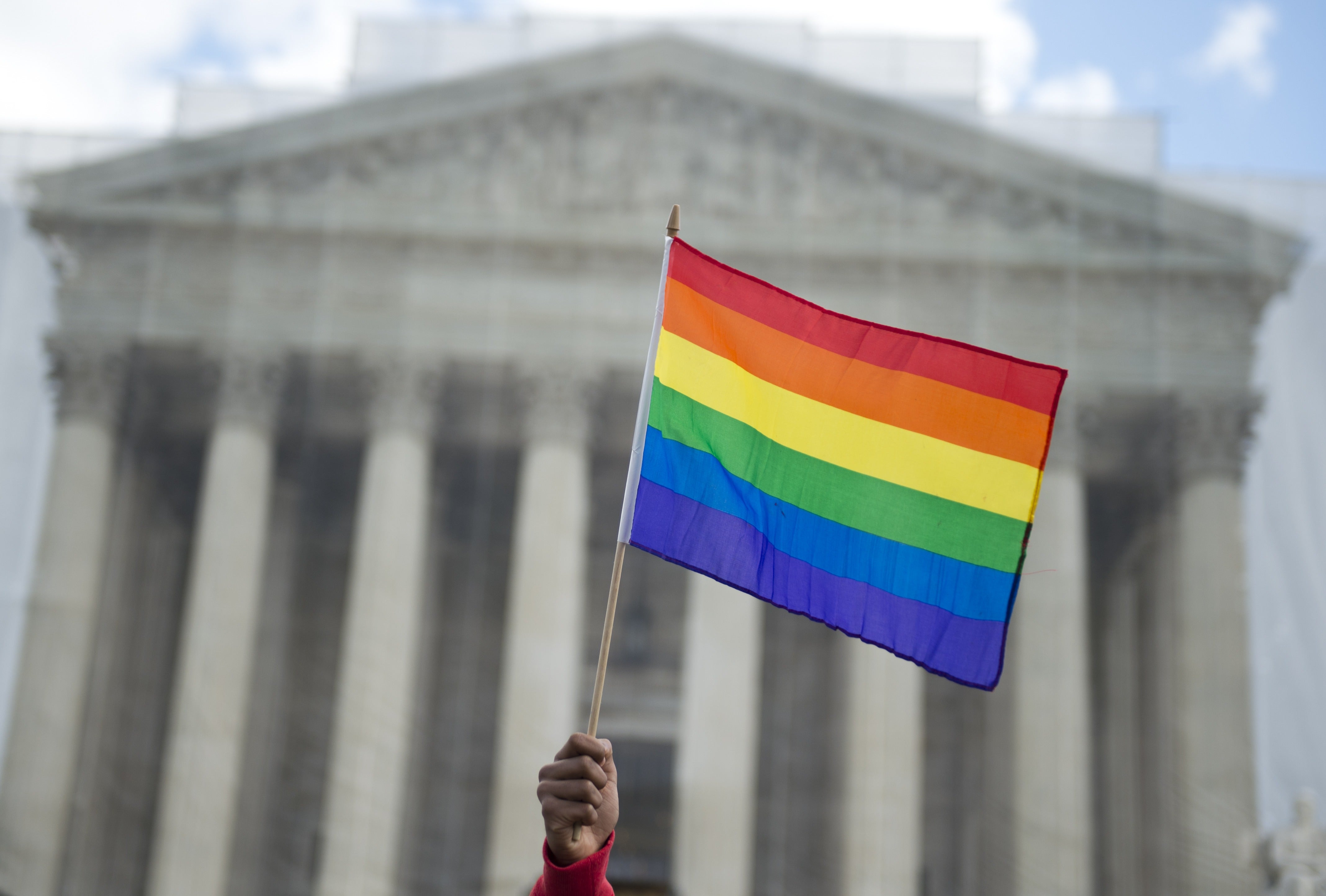 Leer en Español
Nevada has become the first US state to protect gay marriage in its constitution.
By a two-thirds majority, voters passed a ballot to remove a provision in Nevada's constitution stating only marriage between a man and a woman could be recognised by the state.
The provision had not been enforceable since 2015 when the US Supreme Court ruled in favour of same-sex marriage, making it a right across the entire country.
Nevada's removal of the provision from the state constitution means that same-sex marriage rights would be protected in the Silver State even if federal law were to change in the future.
"I am just so elated that Nevada is the first state to take that stand and my community has taken that stand," Nevada resident Lyric Burt told the Reno Gazette Journal.  
"Because we've voted red for so long in a lot of presidential elections, it got this reputation for being a really conservative state. But there are some things in our state that show that we are progressive."
Despite the 2015 Supreme Court ruling, 30 states still had provisions against gay marriage written in their constitutions before election day.
In 2002, voters in Nevada passed a ballot defining marriage as only between a man and a woman. The provision had been fought through the years by Nevada's LGBT+ community and allies and in 2014 the US Circuit Court of Appeals struck down the ban.
Now, with the wording removed from the constitution, Nevada's LGBT+ community is in high spirits.
"If you look in terms of LGBTQ policy right now, Nevada is kind of a rock star … In 20 years the climate of the state has totally shifted," YeVonne Allen, a local LGBT+ activist, told the Reno Gazette Journal.
"Nevada has led the way in the nation on LGBTQ+ protections, and yesterday's passage of Ballot Question 2 is yet another big step forward and important protection now afforded LGBTQ+ Nevadans," Andre Wade, director of Silver State Equality, said in a statement.  
"Silver State Equality applauds Nevadans who voted overwhelmingly to amend the state's constitution to recognise all marriages, regardless of gender, by removing the phrase 'only a marriage between a male and a female person shall be recognised and given effect in this state' and instead, enshrine the principles of marriage equality to which all Nevadans are entitled and deserve."
Join our commenting forum
Join thought-provoking conversations, follow other Independent readers and see their replies