New York attack: Terror manuals containing instructions for bomb used by Akayed Ullah remain online
Police and experts call for action to ensure guides issued by al-Qaeda and Isis cannot easily be found
Lizzie Dearden
Home Affairs Correspondent
Sunday 17 December 2017 23:08 GMT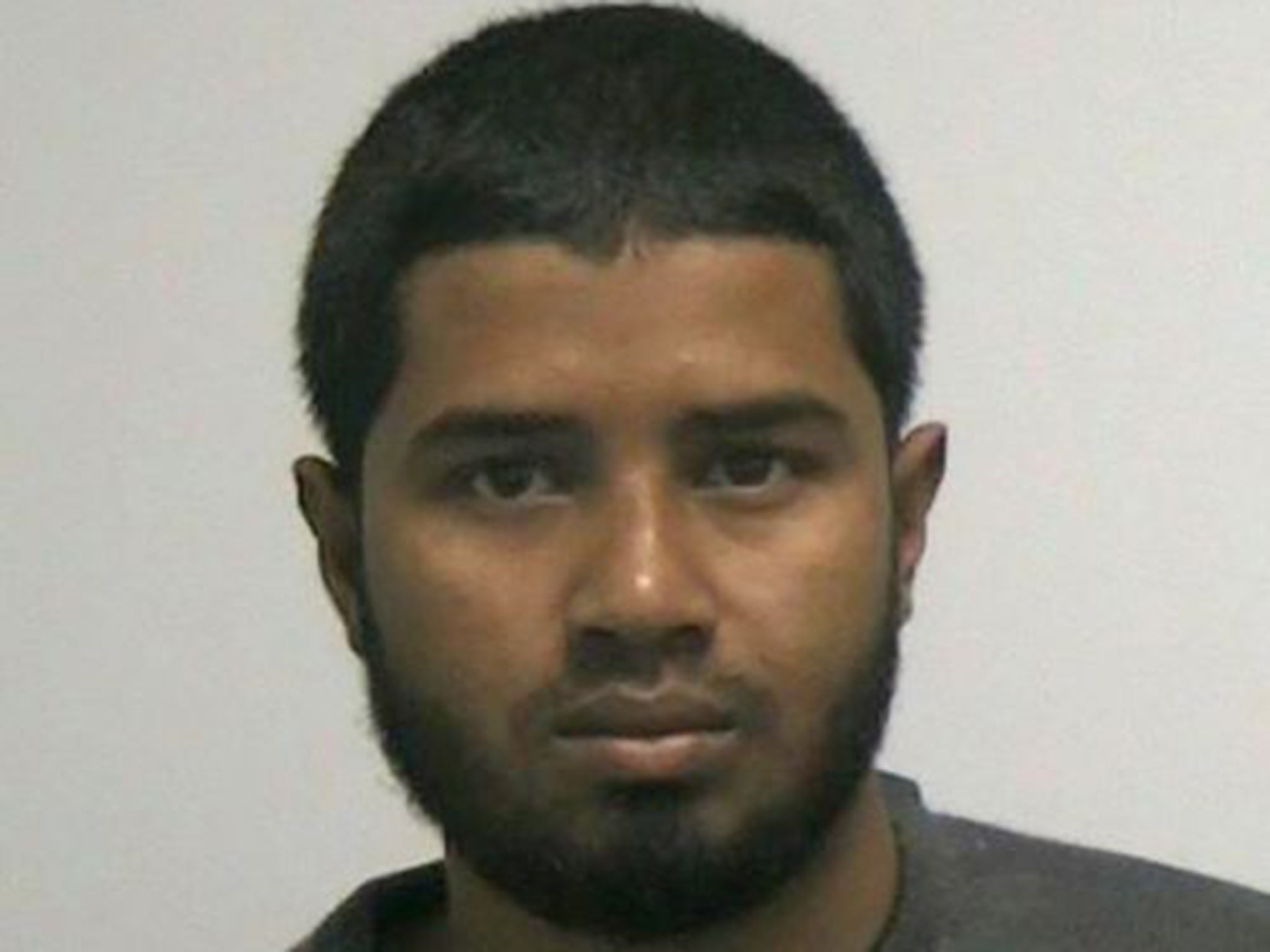 Terrorist manuals showing jihadis how to build the same type of bomb used in last week's New York subway attack remain online amid warnings of further attacks.
Google's algorithms could lead extremists to the material, which was still available through search results more than 48 hours after The Independent alerted the tech giant.
Akayed Ullah, a 27-year-old Isis supporter, detonated his crude device in a subway passage during last Monday morning's rush hour.
In a document submitted to court, investigators said he used instructions found online to construct a pipe bomb, which he then wore attached to his body as a suicide vest.
The device, built in Ullah's Brooklyn flat within a week before the explosion, used readily available household items such as batteries and screws – intended to inflict maximum damage as shrapnel.
The components are hallmarks of bomb-making instructions originally issued by al-Qaeda, which have been linked to previous atrocities including the Boston bombings and Parsons Green attack.
The most notorious guide, which The Independent has chosen not to name, can be found in full via a defunct news website by conducting a simple Google search.
Issued inside an English-language propaganda magazine in 2010, the instructions create a bomb identical to that used by Ullah.
Port Authority CCTV footage appears to show moment bomb went off during New York rush hour
The document is just one of numerous explosives manuals that can be found easily via Google, while Amazon was recently found to be "suggesting" bomb components to shoppers.
Another easily available al-Qaeda handbook – available through an international news website – contains more detailed manuals on a range of explosives.
A PDF document, telling jihadis how to manufacture poisons and chemical agents, appears as the first Google result when its name is searched.
Isis has also issued its own guidance on making explosives – although its English-language propaganda has largely focused on inciting low-tech attacks using knives and vehicles, which authorities are less likely to detect.
Ullah, a Bangladeshi national, declared his allegiance to the terrorist group in an online post on the morning of his attack, telling police after his arrest: "I did it for the Islamic State."
Investigators said his radicalisation began in 2014 – the year the group declared its so-called caliphate in Iraq and Syria. He reportedly viewed propaganda online, including a video instructing those unable to travel to Isis territories to carry out attacks at home.
Nikita Malik, a senior research fellow at think tank the Henry Jackson Society, said there were also a "remarkable amount" of videos showing how to make rudimentary explosives on YouTube.
"It's appalling that we can find on Google bomb-making guides, chemical handbooks and beheading photos," she told The Independent.
"There are tonnes of bomb-making guides coming up. The reason they're not getting removed is that there's no clear legislation on who is responsible for disseminating terrorist material."
The act is a criminal offence in the UK, but only individuals have so far been prosecuted, rather than internet companies or publishers.
Ms Malik took particular aim at Google, calling on the giant to eliminate dangerous pages from its search results or make them harder to find.
"The algorithms are failing because they're helping people find very dangerous material," she warned.
"We have these very strict ethical codes in the real world, but online is completely different."
The UK's Counter Terrorism Internet Referral Unit has removed hundreds of thousands of videos, images and posts, but relies on the cooperation of internet service providers to help with take-down notices.
In a test conducted by The Independent, a generic search relating to explosives did not immediately bring up a guide, but resulted in a related search leading to a specific terrorist group's manual that remains online.
The Global Internet Forum to Counter Terrorism has also been increasing efforts to detect and remove extremist material hosted by Facebook, Microsoft, Twitter and YouTube, but it remains difficult to take down material posted elsewhere.
Websites hosted in foreign countries may fall outside national law, while Isis and other terrorist groups swiftly re-upload removed websites under new addresses in an ongoing game of whack-a-mole.
Explosion in New York City
Show all 14
Terrorists have also been turning to encrypted email and messaging services, including Telegram, in attempts to distribute material without being traced by intelligence agencies.
Security services have warned the majority of terror attacks being mounted in the UK come from home-grown extremists being radicalised online, rather than from Islamists with experience or training from abroad.
Nine plots have been foiled so far this year, according to MI5. There have nevertheless been 36 killed and hundreds injured by attackers in Manchester, Westminster, London Bridge, Finsbury Park and Parsons Green.
As Isis's propaganda machine slows thanks to territorial losses and crackdowns, police say bomb-making guides and propaganda magazines are increasingly being sourced through media and research websites.
Mark Rowley, the head of national counter-terror policing, told a conference last month that online radicalisation and planning was "one of the most acute challenges we face".
"Half of the material we're worried about online is on websites run by mainstream news organisations or academic institutions," he said.
"I don't think there's yet been an appreciation of the significance of what they're doing."
He cited the example of a major British newspaper that had published Isis's instructions on committing lorry attacks, adding: "The challenges aren't simply for social media companies to wrestle with."
His concerns were echoed by authorities in the US, who cautioned that bombing attempts like that in New York can now "happen anywhere".
The Governor of New York, Andrew Cuomo, said: "Anyone can go on the internet and download garbage and vileness on how to put together an amateur level explosive device, and that is the reality that we live in."
A Google spokesperson said: "We promptly remove terrorist content that is reported to us, in compliance with UK law, while being careful when the webpages in question are produced by journalists, academics, and anti-terrorist advocates and lawfully report on or catalogue acts of terrorism."