New York bans sale of realistic-looking toy guns
Retailers have agreed to remove realistic toy guns from their shelves and pay $300,000 in penalties as part of a settlement with the state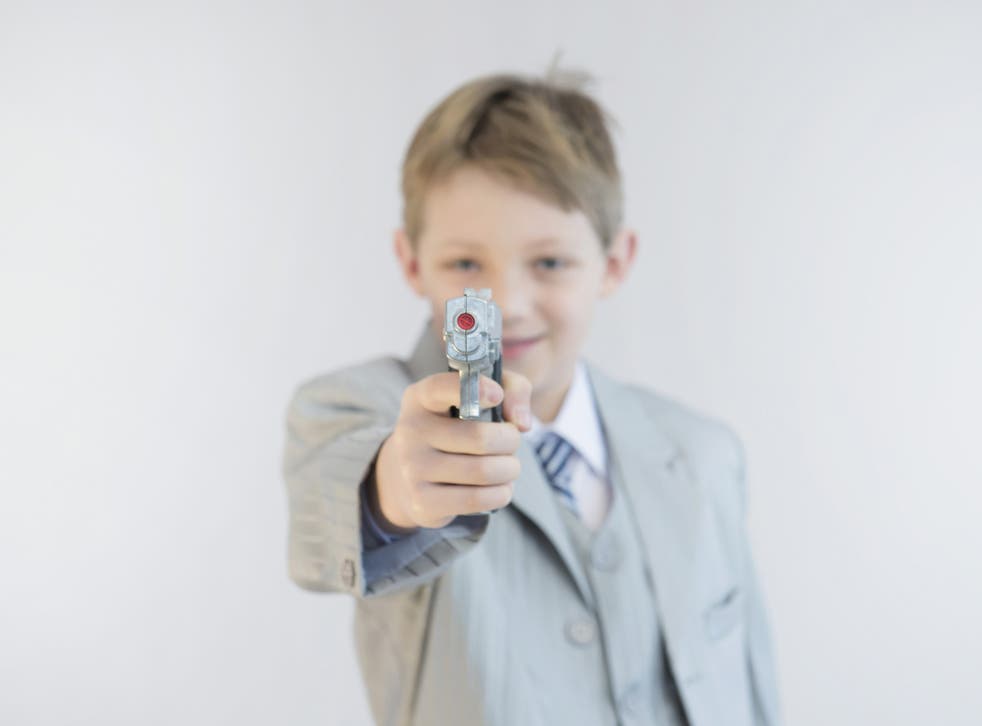 New York has made it illegal to sell guns. Realistic toy guns that is.
On 3 August, Walmart, Amazon, Sears and several other New York retailers agreed to remove realistic toy guns from their shelves and pay $300,000 in penalties as part of a settlement with the state, according to the New York Times.
The state's attorney general, Eric Schneiderman, announced his office had found more than 6,400 toy guns sold from 2012 to 2014 that violated pre-existing New York laws.
New York City's law requires any toy gun to be entirely brightly coloured, with the sale of imitation guns in colours such as black, blue, silver or aluminium prohibited. State law requires toy guns made in realistic colours to have a bright, 1-inch-wide orange stripe down both sides of the barrel and on the front end of the barrel.
Since 1994, at least 63 shootings – eight of them fatal – have occurred in New York state because someone held a toy or imitation weapon, according to Schneiderman's office.
Last November, 12-year-old Tamir Rice was shot by an officer who mistakenly identified his airsoft gun as a real one. Tamir later died of his injuries.
New York has been cracking down on the appearance of children's toy guns for some time. In 2003, Walmart was fined $200,000 after failing to provide a non-removable orange stripe alone the length of the barrel.
"Some of the toy guns discovered during the investigation are advertised as 'realistic looking' and 'full size,'" Schneiderman's office said. "Since they lack the orange striping down both sides of the barrel as required under state law, these imitation assault rifles, shotguns, and pistols closely resemble dangerous weapons, and could be easily mistaken for real weapons by law enforcement and civilians alike."
Attorney General Eric Schneiderman said: "When toy guns are mistaken for real guns, there can be tragic consequences. New York State law is clear: retailers cannot put children and law enforcement at risk by selling toy guns that are virtually indistinguishable from the real thing."
Join our new commenting forum
Join thought-provoking conversations, follow other Independent readers and see their replies