New York imam shooting: First picture of man suspected of killing imam published
Witnesses described a tall Hispanic man wearing a dark blue shirt and shorts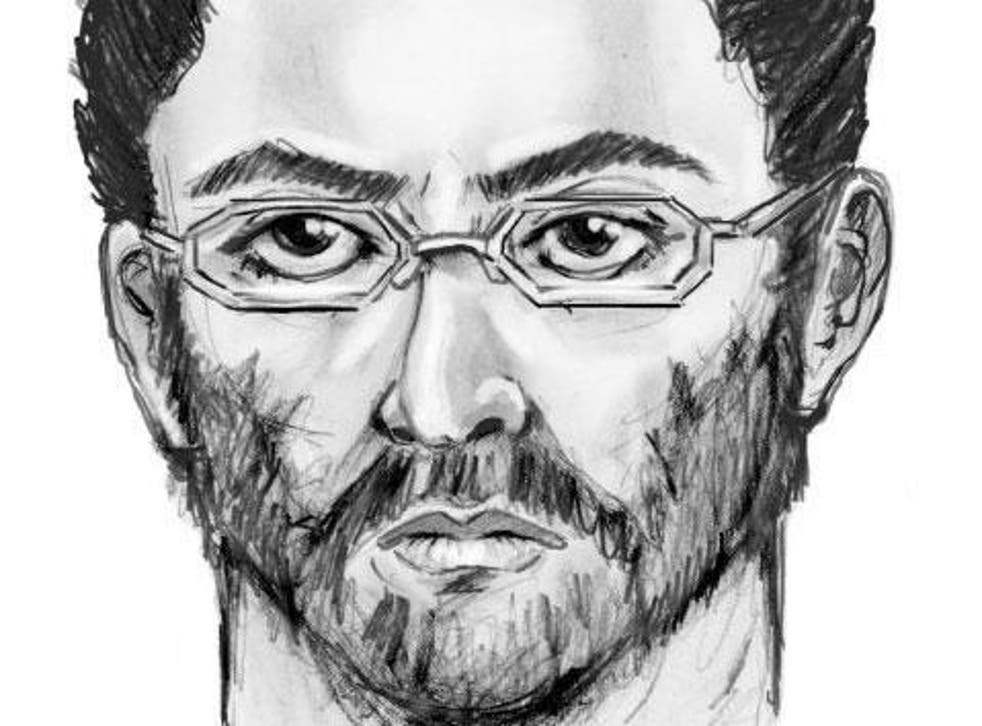 Police have released a sketch of the man suspected of killing of an imam and his friend.
Imam Maulama Akonjee and Thara Uddin were shot in the back of the head as they walked from Saturday afternoon prayers at a mosque in Queens, New York.
Witnesses described a tall Hispanic man wearing a dark blue shirt and shorts who killed the 55-year-old imam and his 64-year-old assistant.
Donald Trump blamed for stoking Islamophobia after imam and assistant shot dead
The attack happened in broad daylight shortly before 2pm, one block away from the mosque. Police said on Sunday the gunman remained at large.
Police say the man had dark hair and a medium complexion. He was was bearded and was wearing glasses at the time of the attack.
No motive for the killings has yet been established by investigators, but worshippers and community members in Queens said the killings were hate crimes.
More than 100 people joined a protest on Saturday night outside the mosque where they chanted: "We want Justice."
"I don't think it's a coincidence that it is the two main officials of the mosque, it just doesn't connect," said Mahfauza Hague, a friend of the imam.
A leader of another mosque in the area, Kobir Chowdhury, said religious intolerance was to blame for the attack. "Read my lips: this is a hate crime. We are peace loving", he said at a news conference.
But police on Sunday had not yet determined the motive for the attack. "There's nothing in the preliminary investigation to indicate that they were targeted because of their faith," Deputy Inspector Henry Sautner, from the New York Police Department, said.
The imam's daughter, Naima Akonjee, said her father "didn't have any problems with anyone".
Ms Akonjee said her father and Mr Uddin were close friends who lived on the same street and always walked together to the mosque.
"These were two very beloved people," Afaf Nasher, of the New York chapter of the Council on American-Islamic Relations, said. "These were community leaders. There is a deep sense of mourning and an overwhelming cry for justice to be served."
World news in pictures

Show all 50
City Hall issued a statement: "While it is too early to tell what led to these murders, it is certain that the NYPD will stop at nothing to ensure justice is served."
Another local said the rhetoric of the Republican nominee, Donald Trump, was responsible for the attack. "That's not what America is about," Khairul Islam, 33, told New York Daily News. "We blame Donald Trump for this... Trump and his drama has created Islamophobia."
Mr Trump has made multiple anti-Muslim statements while running for office.
Join our new commenting forum
Join thought-provoking conversations, follow other Independent readers and see their replies