Man struck and killed by falling debris from New York building fire escape
The fire escape was being inspected when a step broke off and fell seven stories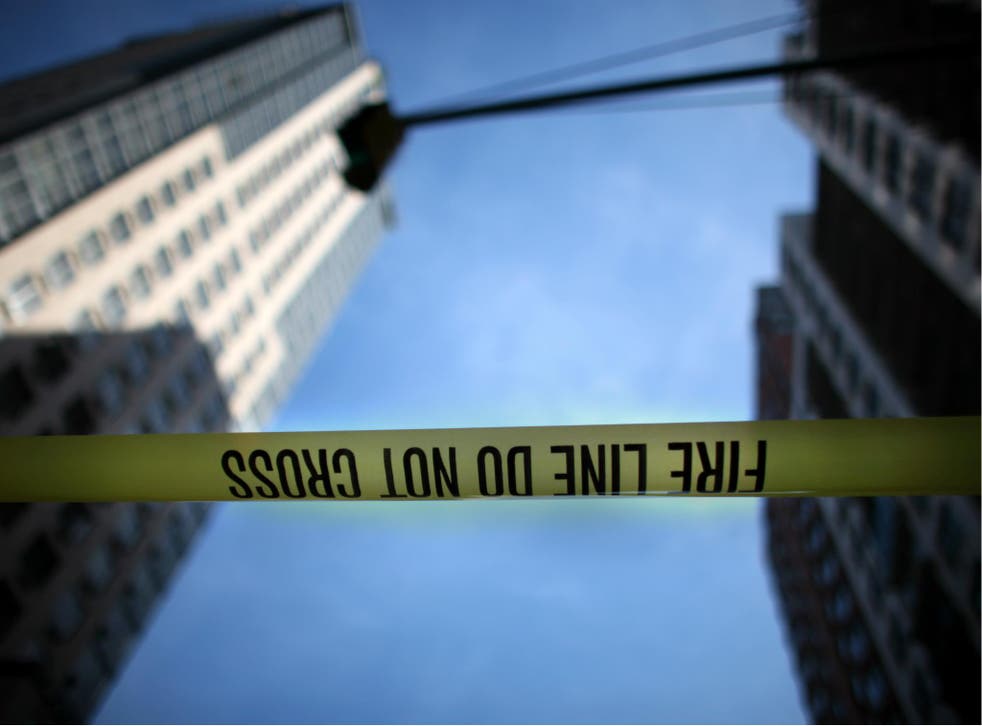 A man walking down the sidewalk in New York City has died after being hit by falling debris.
Richard Marchart was struck in the head by a broken piece of metal from a fire escape, according to police.
The 58-year-old was walking around the Soho neighbourhood in Manhattan, along Broadway near Howard Street.
He later died of a skull fracture at Bellevue Hospital.
Two other people, one a 24-year-old woman with minor head injuries, were also injured. The other person remains in hospital "with serious life-threatening injuries."
A maintenance worker, who is not a city employee, was conducting a routine inspection of the fire escape on the 7th floor of the building.
The large piece, weighing approximately 150 lbs (68 kg), became dislodged when the worker put her foot on it as she was going through the inspection.
World news in pictures

Show all 50
Assistant Chief of the New York Fire Department Michael Gala Jr said that "it appears that under her weight, that step became dislodged. She actually fell partially through the fire escape. Thankfully, she was able to pull herself up."
Police are investigating the matter.
According to the local ABC News affiliate, no complaints had been filed about the fire escape. An inspection done in 2013 revealed no safety issues and are only required every five years.
The building owner has been ordered to hire fire guards who will direct people out of the building in case of a fire so they do not use the fire escape, CBS News reported.
The Department of Buildings issued the directive as well as cited the owner for failure to keep the fire escape safe.
City inspectors cordoned off that side of the building, erecting scaffolding and closing off the sidewalk to pedestrians in order to check the other fire escapes. They could be seen jumping up and down on the stairs of each.
Mr Marchart lived in Garden City, Long Island with his wife and daughter, who is in high school. The couple's two sons are in university.
Join our new commenting forum
Join thought-provoking conversations, follow other Independent readers and see their replies