New York's lawsuit against Harvey Weinstein's company reveals details of sexual harassment scandal
The lawsuit was brought about after an attempted sale of the company after the producer was fired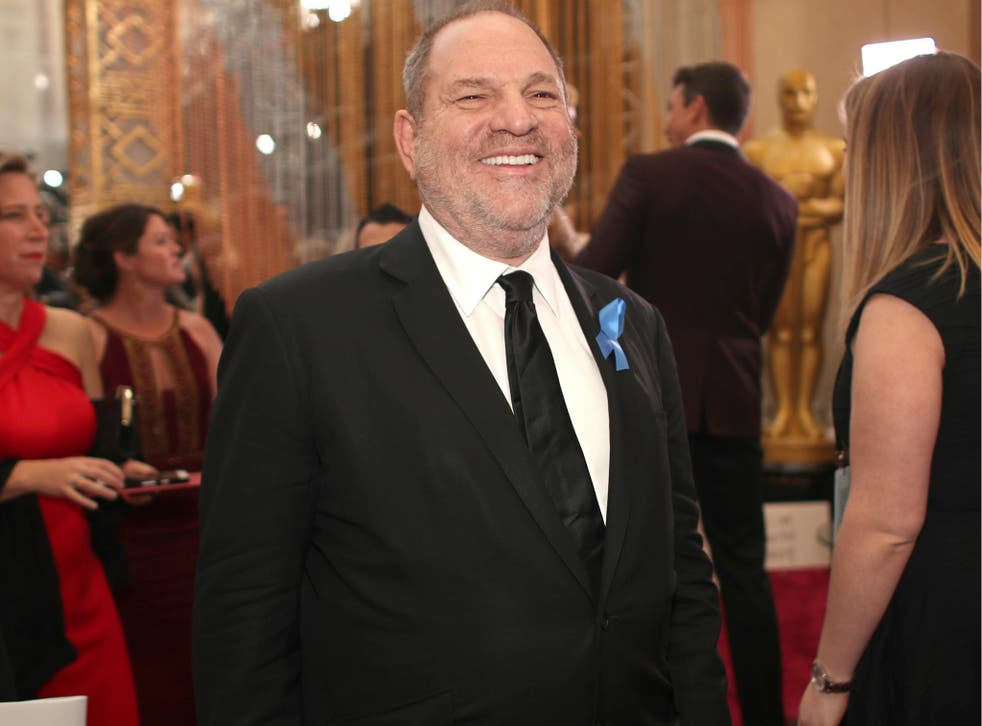 More details have been revealed about the lawsuit brought by the New York Attorney General against the company founded by Hollywood producer Harvey Weinstein.
Eric Schneiderman said in a statement that the Weinstein Company "repeatedly broke New York law by failing to protect its employees from pervasive sexual harassment, intimidation, and discrimination."
A four-month investigation conducted by Mr Schneiderman's office led to several examples of Mr Weinstein's alleged abuse and threatening behaviour.
His lawyer Ben Brafman has said that while the blockbuster producer's behaviour "was not without fault", no crime was committed.
He told the BBC: "At the end of the inquiry it will be clear that Harvey Weinstein promoted more women to key executive positions than any other industry leader and there was zero discrimination at either Miramax or [the Weinstein Company]."
The company's board issued a statement saying it was "disappointed" with the lawsuit. "Many of the allegations relating to the board are inaccurate and the board looks forward to bringing the facts to light as part of its ongoing commitment to resolve this difficult situation in the most appropriate way."
The lawsuit said Mr Weinstein reportedly told employees, "I will kill you" or "I will kill your family."
Rose McGowan: 'everybody knew' in Hollywood of Harvey Weinstein allegations
Weinstein allegedly employed "wing women," or female employees of the company who would be required to attend events with him in order to "facilitate [his] sexual conquests".
The lawsuit also cited examples of Weinstein's alleged mistreatment of female employees who were menstruating, with suggestions that he required his drivers to keep condoms and erectile dysfunction medicine in vehicles at all times.
It also said that he "made quid pro quo offers or demands of sexual favours in exchange for career advancement at [the Weinstein Company], or to avoid adverse employment consequences."
The company itself is also being charged with several counts of mistreatment of employees.
One of the main charges is that the company's executives knew about the several women who made claims about Mr Weinstein's abuse and did nothing.
World news in pictures

Show all 50
Mr Schneiderman's office alleges the company "effectively monetised" his supposed sexual harassment by adding a clause in Mr Weinstein's contract that attached financial penalties for harassment claims rather than simply prohibiting it.
The lawsuit, filed in New York County Supreme Court, was brought on by the attempted $500m sale of the movie studio to a former official of President Barack Obama's administration, Maria Contreras-Sweet.
Mr Weinstein has been accused by several women – including actresses Selma Hayek, Ashley Judd, and Lupita Nyong'o, and almost 50 other women – of sexual harassment or abuse. Mr Weinstein has repeatedly said the allegations are false.
"Any sale of the company must ensure victims are adequately compensated, employees are protected, and that enablers of sexual misconduct will not be unjustly enriched," Mr Schneiderman tweeted.
The statement said that "every New Yorker has a right to a workplace free of sexual harassment, intimidation and fear."
Ms Sweet, who ran the US Small Business Administration from 2014 to 2017, had been in negotiations for several weeks and had promised to set up a majority-female board and set up a fund to assist women who claimed Mr Weinstein sexually harassed them, according to the LA Times.
Mr Weinstein was fired from the company in the wake of the many allegations.
The Weinstein Company may have to file for bankruptcy should the sale not go through.
Join our new commenting forum
Join thought-provoking conversations, follow other Independent readers and see their replies