Muslim storeowner brutally beaten in New York City
Police are investigating the attack as a hate crime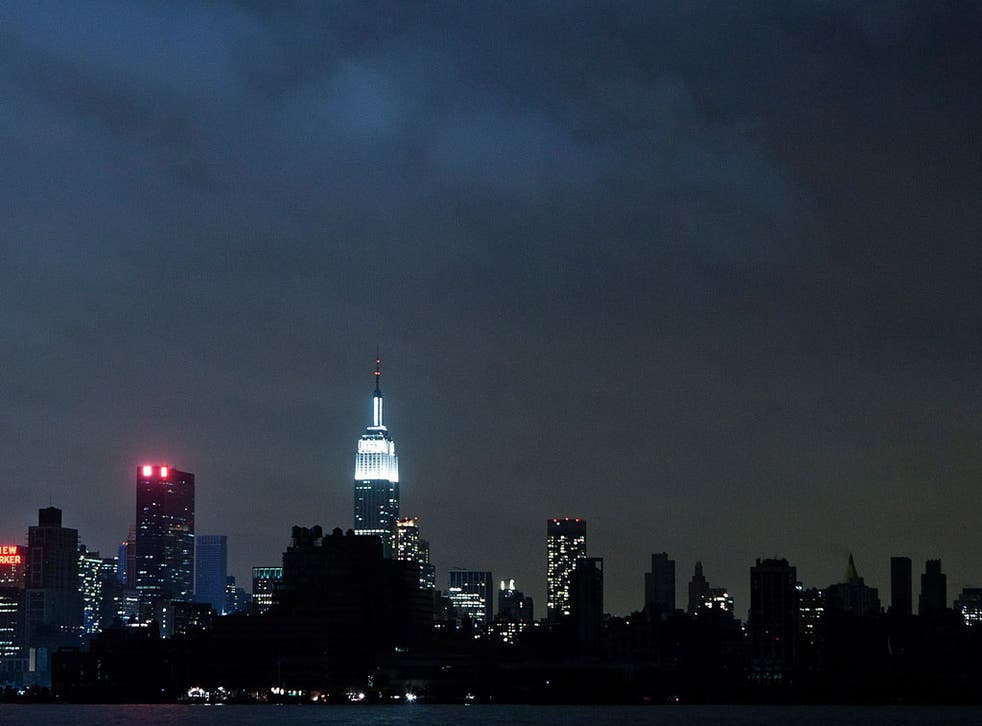 A Muslim shop owner who was beaten up in a suspected hate crime has blamed a controversial front page of the New York Post for the attack.
The NYPD is investigating the alleged attack as a hate crime amid an apparent spike in similar Islamophobic attacks occurring in the wake of an attack by self-professed adherents of Isis that killed 14 people last week in San Bernardino, California.
Sarker Haque, 53, who owns the Fatima Food Market in the city's Astoria neighborhood, was attacked on Saturday.
He told The Independent the attacker entered his store and appeared to have been incensed by the cover of the New York Post, which Mr Haque had been reading, seated at the cash register. The cover on Saturday featured a photo of Tashfeen Malik, one of the San Bernardino shooters. "Massacre Woman Loved Isis: Wife From Hell," the cover reads.
National media have criticized the Post for that and other covers that Muslim community advocates have said demonize Muslims in the wake of the attack. "Muslim killers," a headline on a cover three days before Haque's assault read.
"I think the newspaper attracted him, to be honest," Mr Haque said.
The beating went on for six to eight minutes, Mr Haque said, before a long-time customer came to his aid and detained Mr Kolvani until the police arrived.
"I never saw a situation like that. Not even after 9/11" Mr Haque said.
The New York branch of the Council on American-Islamic Relations (CAIR) reached out to Mr Haque after he was released from hospital care Monday to assist him in dealing with law enforcement.
For CAIR's New York director, Sadiya Khalique, its often difficult to get victims of Islamophobic incidents to report attacks. "Many people who contact us don't want to report because they don't want to relive the incident during questioning," Ms Khalique told The Independent.
The United States has seen a steady rise in Islamophobic attacks this year, CAIR says. The organisation's national branch reported in July that the number of attacks on mosques had surpassed the total number for all of 2014. Ms Khalique says that despite what appears to be a surge in anti-Muslim crime nationwide, she has no New York City-specific statistics, and that the data is often misleading, precisely because many victims, who she says are traumatized by the assaults, choose not to come forward.
Victims of Islamophobic hate crimes are often women, Muslim community advocates say, because they are more clearly identified as Muslim when they wear headscarves. But NYPD hate crime data shows that men comprise a majority of hate crime victims.
Ms Khalique wears a headscarf, or hijab. Despite being the head of a rights advocacy organisation, she fears for her safety, particularly in a climate where anti-Muslim rhetoric is an evermore common form of political discourse. On Monday, Republican presidential hopeful Donald Trump called to ban Muslims from entering the US.
"For me, I am fearful that I might be next," Ms Khalique said. "I wear a hijab and am visibly Muslim. And despite doing civil rights work, I am fearful. For me and for my mother and my sister."
New York Police told The Independent that Florida-resident Piro Kolvani had been arrested for the attack.

A growing number of American Muslim children face bullying in local schools, she added.
Last month, a Muslim elementary school student was brutally beaten by her fellow students and called "Isis," the abbreviation for the Islamic State in Iraq and Syria armed group. Police declined to file a police report against the alleged assailants, who will face a disciplinary hearing, according to Inside Edition.
Ms Khalique, who aided the victim's family, said that they will not pursue further legal action at this time.
Register for free to continue reading
Registration is a free and easy way to support our truly independent journalism
By registering, you will also enjoy limited access to Premium articles, exclusive newsletters, commenting, and virtual events with our leading journalists
Already have an account? sign in
Register for free to continue reading
Registration is a free and easy way to support our truly independent journalism
By registering, you will also enjoy limited access to Premium articles, exclusive newsletters, commenting, and virtual events with our leading journalists
Already have an account? sign in