New York primary voting irregularities investigated by state's attorney general
Thousands of voters reported grievances on Primary Day
Feliks Garcia
New York
Thursday 21 April 2016 15:29 Comments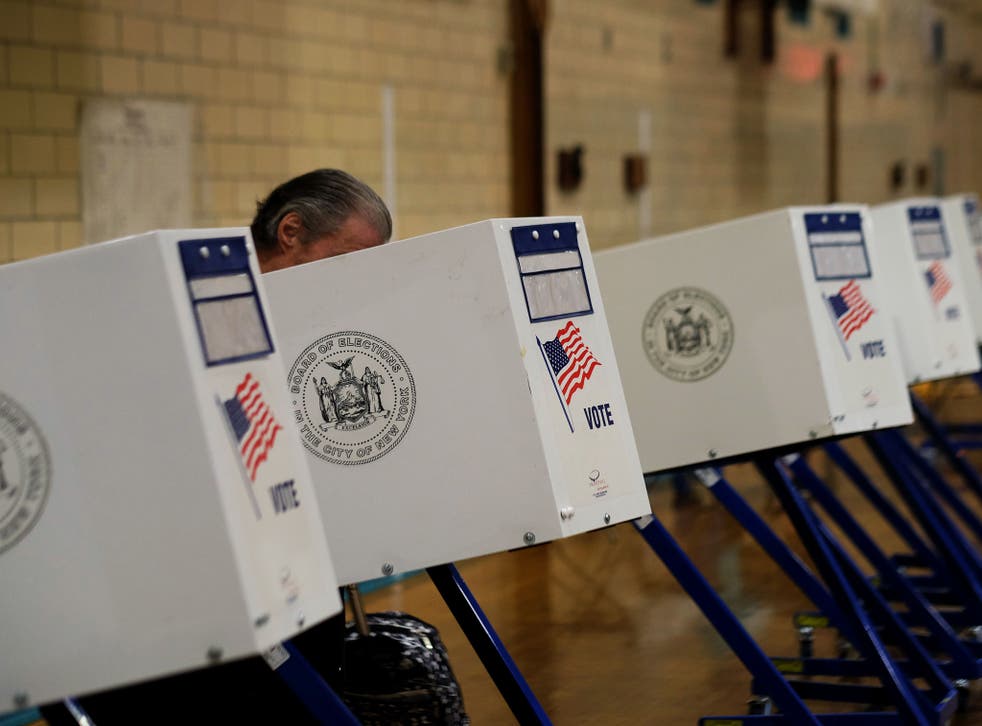 New York's state attorney general has launched an investigation into alleged voting irregularities that plagued the presidential primary, resulting in the loss of thousands of registered Democratic voter records in New York City.
Attorney General Eric T Schneiderman issued a statement on Wednesday announcing the investigation of the alleged improprieties by the New York City Board of Elections. He said that the office had been inundated with "more than one thousand complaints" on the voter hotline during Tuesday's primary.
Hundreds of voters were reportedly turned away from their polling stations after discovering that their registrations were lost, including more than 120,000 registered Democrats in Brooklyn.
Mr Schneiderman said he was "deeply troubled by the volume and consistency of voting irregularities," adding that the office will extend the investigation to other parts of the state if necessary.
New York City comptroller Scott Stringer promised to audit the Board of Elections following the of the disappeared 120,000 Brooklyn voters.
"The people of New York City have lost confidence that the Board of Elections can effectively administer elections and we intend to find out why the BOE is so consistently disorganised, chaotic, and inefficient," Mr Stringer said in a statement.
The Board of Elections promises to fully cooperate with the Attorney General's office during the investigation.
"We're not shrinking from the investigations," executive director of the Board of Elections Michael J Ryan told the New York Times. Mr Ryan, however, maintains that "no voters were disenfranchised."
Whatever the cause of Tuesday's irregularities, Mr Schneiderman vowed to resolve the issues moving forward.
"Voting is the cornerstone of our democracy," he said, "and if any New Yorker was illegally prevented from voting, I will do everything in my power to make their vote count and ensure that it never happens again."
Register for free to continue reading
Registration is a free and easy way to support our truly independent journalism
By registering, you will also enjoy limited access to Premium articles, exclusive newsletters, commenting, and virtual events with our leading journalists
Already have an account? sign in
Join our new commenting forum
Join thought-provoking conversations, follow other Independent readers and see their replies