New York senator nominee called out for linking mosque to 'crime, prostitution and money laundering' in Syracuse
'Crosses down, crescents up' she wrote, referring to a rising Muslim population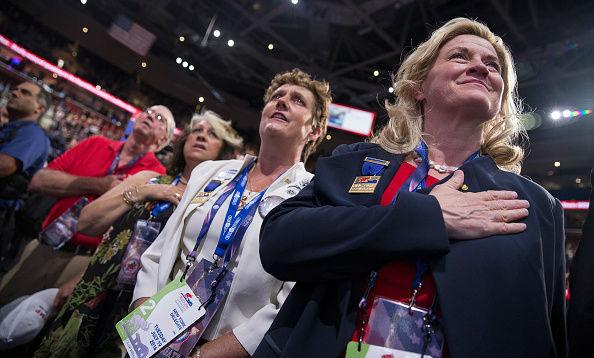 A Republican nominee for the New York senate has been criticised for linking a new mosque to "crime, prostitution and money laundering".
Wendy Long posted a series of tweets about the Syracuse mosque, which was converted from a Catholic church last year, and suggesting that the mosque was related to a rise in crime.
Ms Long posted a picture of a boarded up house near the Masjid Isa Ibn Maryam mosque, and wrote: "Neighbourhood where the mosque displaced the church. Crime, prostitution, money laundering."
She also tweeted a photo of two Muslim women walking down the street and wrote: "Catholic Charities takes federal tax dollars to resettle the refugees we can't screen. Leaves the Catholics to Isis."
Ms Long told the Syracuse Post-Standard that she had no independent proof that crime in the area had risen since the mosque opened.
She was also asked if she believed there was a direct link between an increase in the number of Muslim refugees living in the area and a rise in crime.
"Probably not," she replied.
The Council on American-Islamic Relations has called for an apology from the politician.
"Once again we see a Republican candidate stoking anti-Muslim bigotry based on stereotypes and falsehoods," said CAIR-New York executive director Afaf Nasher.
"We demand that Ms Long apologise for the harm she has done to the Syracuse Muslim community."
The news comes as Republican nominee Donald Trump has demanded that all visa applicants undertake an "ideological test" to find out who has "hostile attitudes" towards the US before they enter the country, less than a year after he proposed a temporary ban of all Muslims.
Join our commenting forum
Join thought-provoking conversations, follow other Independent readers and see their replies