Former NFL player Sergio Brown is missing after mother found dead in a creek
Family members said they have not heard from the former NFL player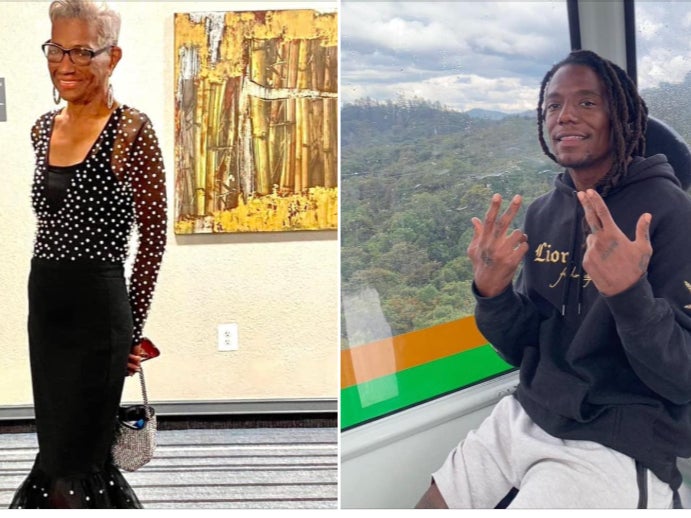 Mystery swirls around the family of a former NFL player as the ex-New England Patriot is missing — and his mother was found dead in an Illinois creek.
Family members of Sergio Brown and his mother Myrtle Brown reportedly contacted police on Saturday reporting that they couldn't get in touch with either of them. That's when police launched a missing persons search.
Later that day, family members discovered 73-year-old Myrtle Brown in a creek near her home, according to Fox59.
The outlet reported that officials are investigating her death as a homicide — but The Independent has not independently confirmed this.
Sheila Simmons, the 73-year-old's sister, told WGN-TV that she last spoke to her sister on 14 September.
Ms Simmons told the outlet that she had received a 3am phone call on Saturday that her sister and nephew Sergio were missing. She then said she went to their home in Maywood, Illinois and noticed things looked out of place.
She recalled the tragic discovery. "We're going to find out what happened because it's not normal for my sister to not answer her phone, not to respond to text messages. People have been reaching out to her since Friday. No one was able to reach her," Ms Simmons told the outlet. "Now, I got the call this morning saying that she's missing, so immediately I came out here and find out my sister is dead."
Family members told the outlet that they have not heard from the former NFL player.
The Independent has reached out to Maywood police.
Family members have also taken to social media. Nick Brown wrote on Facebook: "Folks my mom Myrtle Brown and brother Sergio Brown are missing, I'm not waiting another hour. Please share! If you see them or one of them please let me or the Maywood Police Office know!!"
Join our commenting forum
Join thought-provoking conversations, follow other Independent readers and see their replies