Man dies after going over Niagara Falls in an inflatable ball
Police believe it to be the same man who made history when he became the first to survive an unprotected plunge over the falls in 2003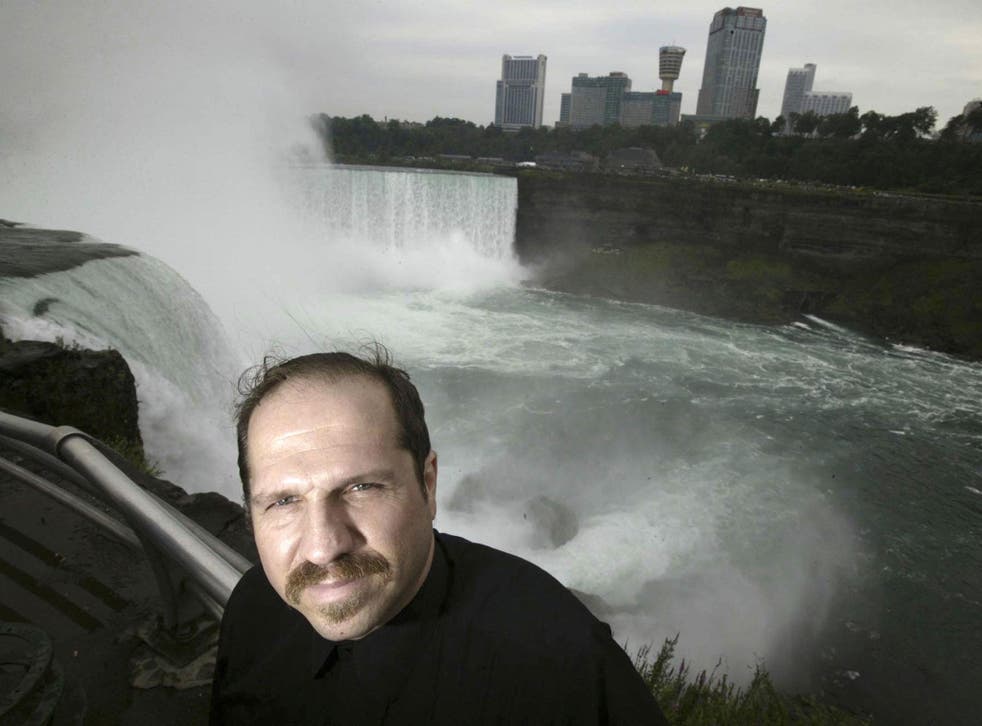 A man who survived a plunge over Niagara Falls without protection in 2003 has died after he went over again, this time inside an inflatable ball.
Police tell the Syracuse Post-Standard the body of 53-year-old Kirk R Jones was found in the Niagara River by the US Coast Guard on 2 June.
Detective Sgt Brian Nisbet of the New York State Park Police says it's the same man who became the first person to survive an unprotected plunge over the falls in October 2003.
Nisbet says investigators believe Jones attempted to go over the falls inside a 10-foot (3m) ball on 19 April. The empty ball was recovered by the Maid of the Mist tour boat.
Three others have survived unprotected plunges over the falls since Jones did it.
AP
Join our new commenting forum
Join thought-provoking conversations, follow other Independent readers and see their replies