Nicaraguan president refuses to bring election forward as street protests mount
Daniel Ortega has accused Catholic bishops of working with coup plotters
Tuesday 24 July 2018 12:02 Comments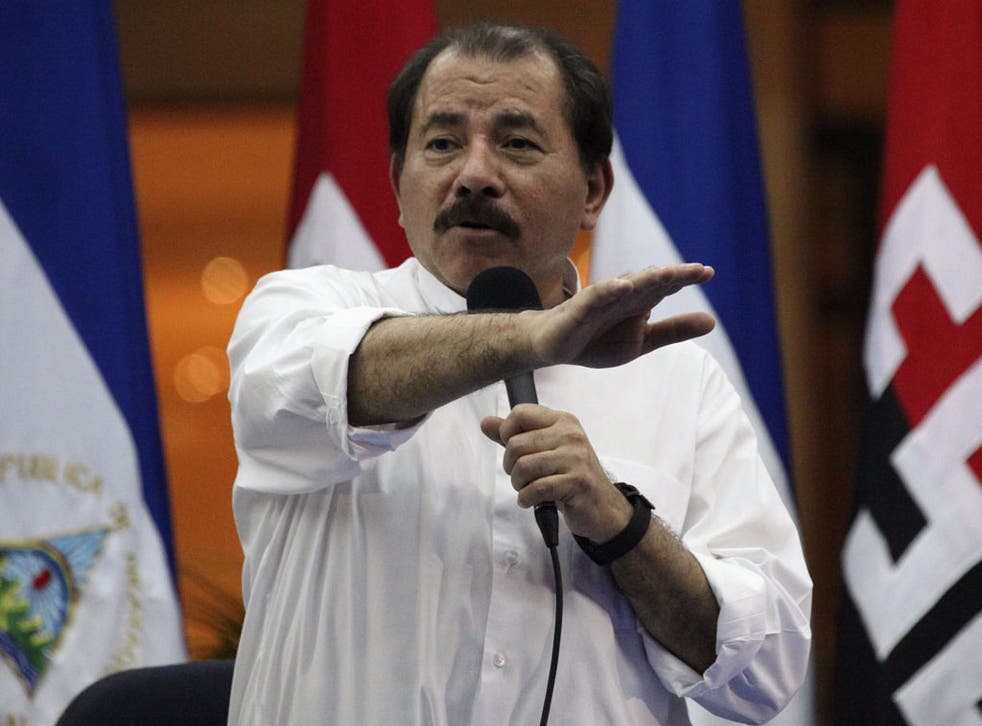 Nicaragua's president has said he will not bring forward elections, despite street protests that have seen more than 300 deaths in the last three months.
Daniel Ortega, who said he is open to continuing talks mediated by the Roman Catholic Church, has denied that he controls paramilitary groups blamed for most of the killings.
He told Fox News in a recorded interview that they were supported by his political opponents and foreign interests.
That is counter to what international organisations and Nicaraguan human rights groups have documented.
Last week, the Organisation of American States adopted a resolution condemning human rights abuses committed by Nicaraguan police and armed pro-government civilians.
"We were elected by the voters," Mr Ortega said. "The next election is not scheduled until 2021. And then we'll have to see who will be voted in for the new administration."
The president also denied responsibility for attacks on the Catholic Church, whose facilities and clergy have faced aggression in recent weeks.
Last week, in a speech on the anniversary of the Nicaraguan revolution, Mr Ortega accused Catholic bishops of working with coup plotters, saying that disqualified them as mediators.
World news in pictures

Show all 50
But in the interview, the president said, "We invite the Catholic Church to continue with the dialogue so the dialogue can grow and develop in an open manner."
Nicaragua's bishops met behind closed doors earlier this week to discuss how to restart talks between the government and opposition.
Meanwhile there were marches in Managua both against and in favour of the government.
It was the "Day of the Student" in Nicaragua, a remembrance for four students killed in Leon by the National Guard during a protest in 1959.
A peaceful student march earlier this week ended in front of the locked gates of the private Universidad Centroamericana, one of several universities that have been closed since protests erupted in mid-April against since cancelled cuts to the country's pension system.
In recent days Mr Ortega's government retook control of the last student-held campus and snuffed out public displays of resistance in the city of Masaya.
AP
Register for free to continue reading
Registration is a free and easy way to support our truly independent journalism
By registering, you will also enjoy limited access to Premium articles, exclusive newsletters, commenting, and virtual events with our leading journalists
Already have an account? sign in
Join our new commenting forum
Join thought-provoking conversations, follow other Independent readers and see their replies