Niger ambush mission that left 4 US soldiers dead 'did not receive approval' from senior command
The report does not point to one single cause for the deadly attack, however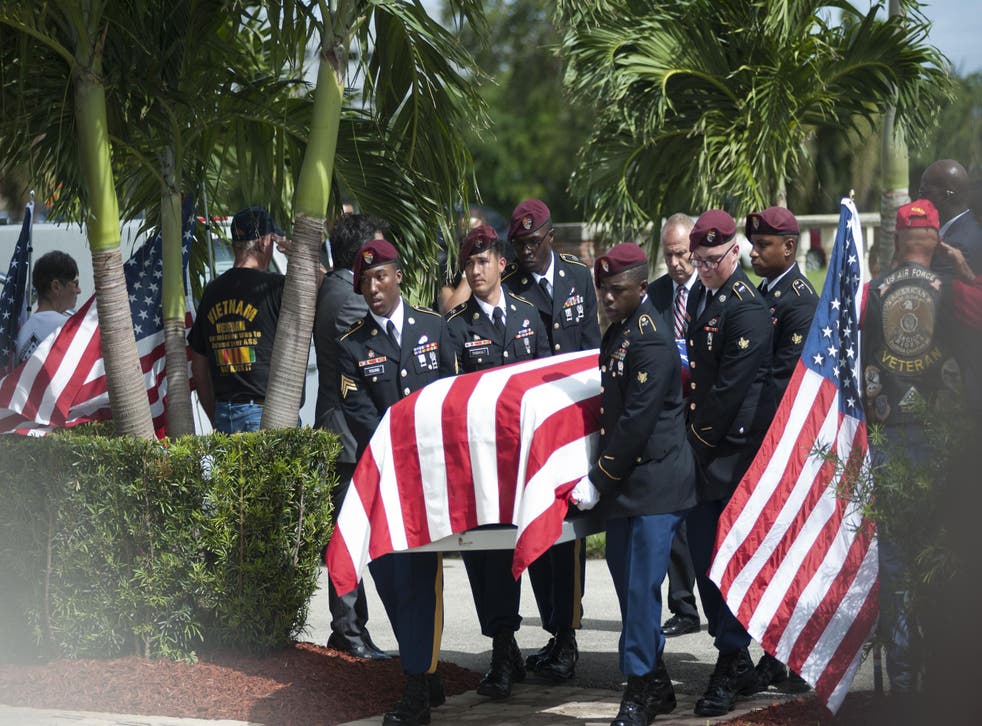 The military operation that left four American special forces soldiers dead in Niger last year was not approved by senior command, a new report out shows.
The report did not, however, label the lack of senior command approval as the reason that the mission turned into a deadly ambush.
The report contradicts the original narrative surrounding the mission. Reports first indicated that the soldiers were originally set out to meet with local Nigerian leaders before they were rerouted to assist with a separate unit hunting down the high-ranking militant.
Instead it appears that killing the fighter, Doundou Chefou was actually their original goal.
But, the team that left did not outline their intent to go directly after the militant to higher-level commanders, according to the new report.
Four US soldiers were killed in the ambush that resulted on Oct 4 roughly 120 miles north of Niger's capital, Niamey.
World news in pictures

Show all 50
The new findings that upper command was not notified of the team's intent is likely to bring increased scrutiny on American military activities in Africa, which is largely not discussed in American political discourse. But, scrutiny on the role of special forces there, which have advised local forces and officials for years, is likely to get a second look over.
The ambush was conducted by as many as 100 Isis-linked militants who were armed with small firearms, and rocket-propelled grenade launchers. There were eight injuries in addition the four deaths, including two other Americans.
The investigation did not find a single point of failure that led to the four American deaths, and did not determine whether locals along the route taken by the troops alerted the Isis-connected militants that Americans were coming.
Some officials have said they expect the US military operations in Africa to receive greater oversight when it comes to mission approval and risk assessment.
The Associated Press contributed to this report.
Join our new commenting forum
Join thought-provoking conversations, follow other Independent readers and see their replies