Nigeria's president Muhammadu Buhari apologises for plagiarising Obama speech ​
The two leaders are due to meet in New York next week
Michelle Faul
Lagos
Saturday 17 September 2016 13:36 Comments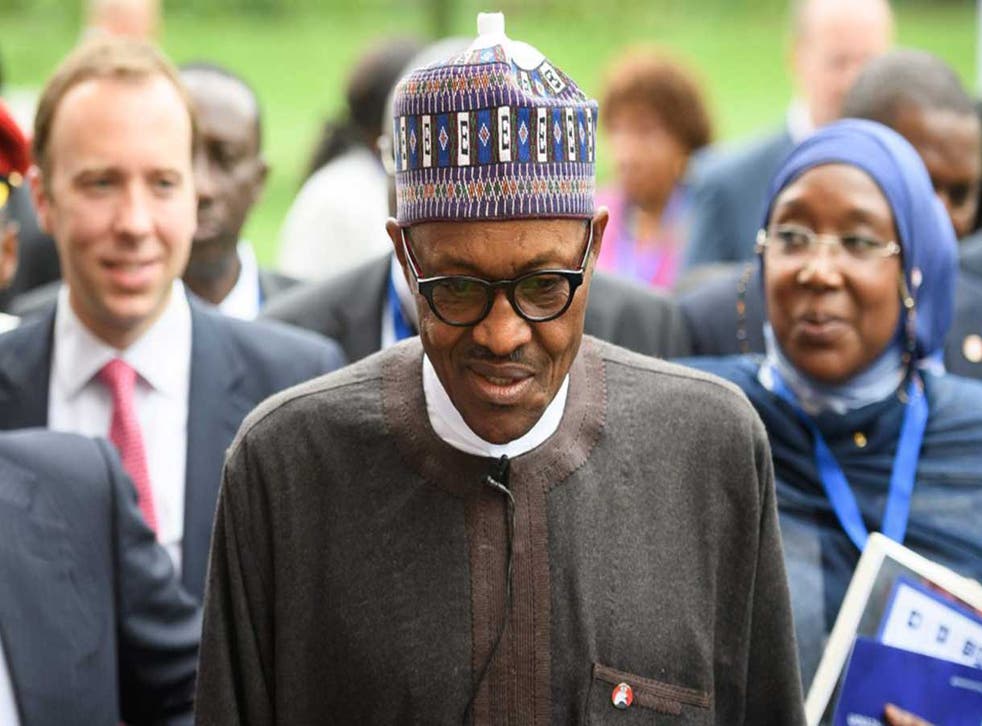 Nigeria's President Muhammadu Buhari has apologised for plagiarising President Barack Obama's 2008 victory speech and says he will punish those responsible.
The announcement comes as Mr Obama is set to meet Mr Buhari, the leader of Africa's largest economy and most populous country, next week in New York.
Adeola Akinremi in her Friday column for ThisDay newspaper denounced "the moral problem of plagiarism on a day Mr. President launched a campaign to demand honesty and integrity."
Several sentences were almost identical to Mr Obama's in a speech Buhari made 8 September launching his campaign "Change Begins With Me."
Mr Buhari said, "We must resist the temptation to fall back on the same partisanship, pettiness and immaturity that have poisoned our country for so long."
Mr Obama said, "Let us resist the temptation to fall back on the same partisanship and pettiness and immaturity that has poisoned our politics for so long."
"There was a mistake by an overzealous staff and we regret that this has happened," Mr Buhari's spokesman Garba Shehu wrote on Twitter, saying those responsible would be punished.
"President Buhari urges Nigerians to look beyond this incident and focus on the message of change which the country needs in order to restore our cherished value systems."
On Friday, the White House said Mr Obama has scheduled a meeting with Mr Buhari on Tuesday on the sidelines of the UN General Assembly session.
They are expected to talk about continued US support for security and economic changes in Nigeria, as well the government's efforts to counter the Islamic extremist group Boko Haram.
The White House also said that Mr Obama, in his final appearance before the UN session, plans to promote trade between the US and Africa on Wednesday, attending a summit with some 200 US and African CEOs and African heads of state.
AP
Register for free to continue reading
Registration is a free and easy way to support our truly independent journalism
By registering, you will also enjoy limited access to Premium articles, exclusive newsletters, commenting, and virtual events with our leading journalists
Already have an account? sign in
Join our new commenting forum
Join thought-provoking conversations, follow other Independent readers and see their replies