Nikki Benz: Porn star sues Brazzers over alleged sexual assault in unscripted scene
Benz alleges she was 'struck on the face, head and breasts hard enough to cause her to bleed' during December 2016 shoot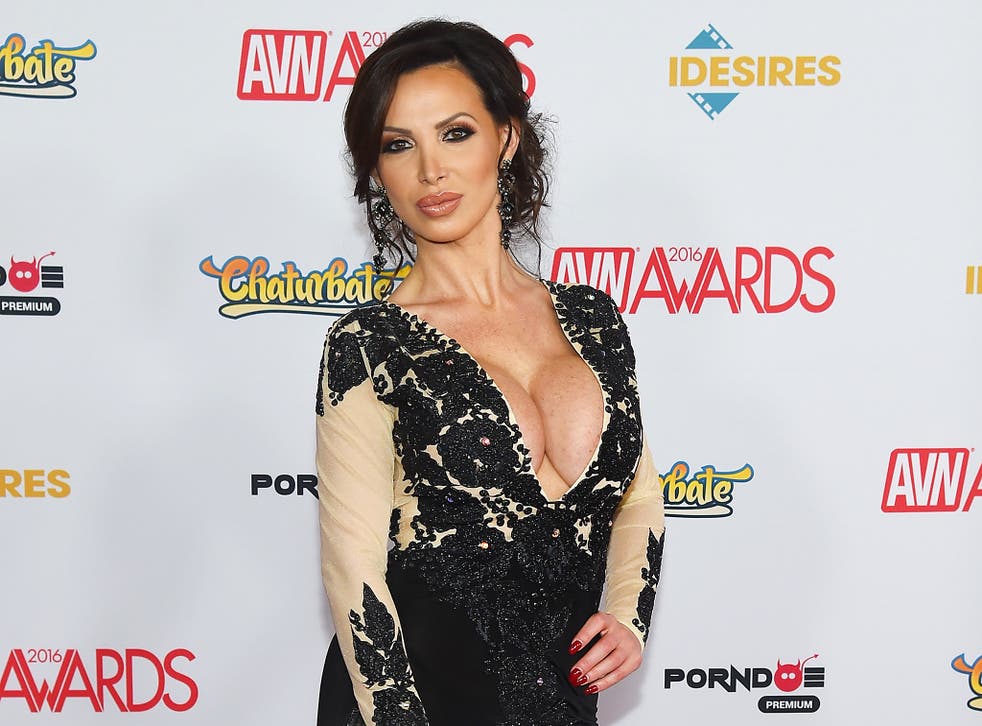 Adult actor Nikki Benz has filed a lawsuit against porn company Brazzers, its parent company Mindgeek, porn producer Tony T and performer Ramon Nomar.
Ms Benz, whose real name is Alla Montchak, alleges she was "struck on the face, head and breasts hard enough to cause her to bleed" on a shoot which took place in December 2016.
In the suit, which was filed in Los Angeles Superior Court on Monday, Benz alleges battery, assault, sexual battery, gender violence and other counts.
The Ukranian-Canadian porn star alleges that before the beginning of the shoot she was only aware "that the shoot would be hardcore and what she would be wearing".
"Throughout the shoot, Tony T grabbed Benz's head and forced her to open her eyes with his hands," the suit reads. "Repeatedly Tony T slapped Benz's face and breasts, saying, 'Open your eyes bitch'."
"He would film with one hand and choke Benz with the other hand. Nomar stomped on Benz's head. Between Tony T and Nomar, Benz was hit, slapped choked and thrown on the ground and against the wall".
The suit also alleged that the 36-year-old was beaten so hard that she bled.
Ms Benz, an Adult Video News Hall of Fame inductee, claims in the lawsuit that when she was asked during the exit interview if she would work with Tony T again, she said the director made her answer "yes" or she would not be paid.
Ms Benz first accused Tony T of abuse in December 2016, claiming that during a "horrific" shoot she was stomped on and that Tony T choked her and failed to stop the filming after she shouted "cut".
She later tweeted: "I guess rape scenes are in now huh?"
World news in pictures

Show all 50
Tony T addressed the allegations for the first time a month later, when he denied them.
"None of the stuff she ever claimed happened. There's no 'stomping' and that the one time she said stop, we stopped right away," he told the Vocativ website.
He added: "When you accuse someone of raping … you better come correct".
Brazzers ended its relationship with Tony T after the allegations surfaced.
A statement said the company "considers performers' consent, boundaries and limits and safety to be fundamental and paramount issues and unequivocally stands for the respect of the performers".
The claims have placed a new focus on concerns the adult film industry places women at risk, with fears a growing appetite for 'abuse' porn was damaging amateur female performers.
The Independent has contacted a representative of Mindgeek for comment.
Register for free to continue reading
Registration is a free and easy way to support our truly independent journalism
By registering, you will also enjoy limited access to Premium articles, exclusive newsletters, commenting, and virtual events with our leading journalists
Already have an account? sign in
Register for free to continue reading
Registration is a free and easy way to support our truly independent journalism
By registering, you will also enjoy limited access to Premium articles, exclusive newsletters, commenting, and virtual events with our leading journalists
Already have an account? sign in
Join our new commenting forum
Join thought-provoking conversations, follow other Independent readers and see their replies