North Carolina attorney general refuses to defend anti-transgender law in court
Roy Cooper calls anti-transgender law an "embarrassment".
Feliks Garcia
New York
Tuesday 29 March 2016 19:41 Comments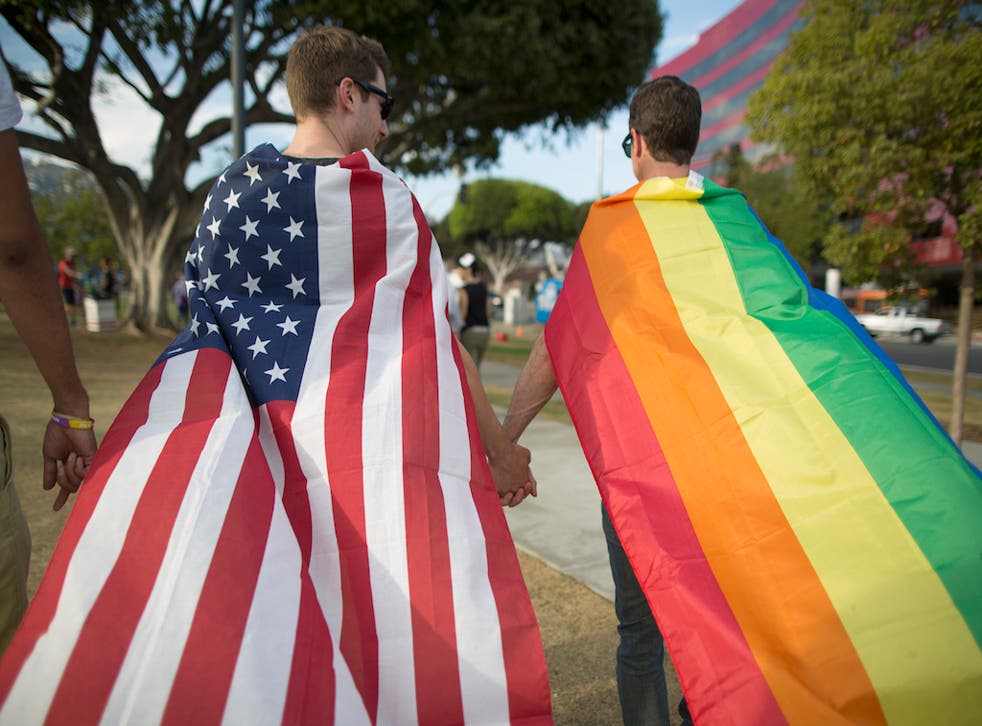 North Carolina's attorney general vowed not to defend the state's controversial transgender law in court, calling it a "national embarrassment," after LGBT advocacy groups filed a lawsuit against the state.
Democrat Roy Cooper didn't mince words when describing his feelings about the new law, which was approved last week by North Carolina legislators and signed by Republican Governor Pat McCrory.
"Not only is this new law a national embarrassment, it will set North Carolina's economy back if we don't repeal it," Cooper said in a Tuesday press conference, adding that businesses in the state and around the U.S. "have taken a strong stance in opposition to this law."
LGBT advocacy groups - including the ACLU of North Carolina, Lambda Legal, and Equality North Carolina - filed a lawsuit Monday against Gov. McCrory and Mr Cooper.
"HB2 is hurtful and demeaning … This law puts me in the terrible position of either going into the women's room where I clearly don't belong or breaking the law," Joaquin Carcaño said in a statement released by the ACLU. "But this is about more than bathrooms, this is about my job, my community, and my ability to get safely through my day and be productive like everyone else in North Carolina."
The groups behind the lawsuit released a joint statement in response to Mr Cooper's announcement, calling HB2 "unconstitutional" and discriminatory.
"We're grateful the attorney general stands on the right side of history with the many cities, states, businesses, and individuals who have come out against this harmful measure."
Republican lawmakers called a special session and passed House Bill 2 (HB2), which prohibits transgender people from using public bathrooms aligned their gender identity. Instead, North Carolinians must use bathrooms based on the gender that appears on their birth certificates. It also requires all state schools to adhere to this bathroom and locker room ordinance, as well as bans cities from raising minimum wages above the state's $7.25 per hour.
HB2 was written in response to a Charlotte nondiscrimination law approved in February, which allowed transgender people to use bathrooms that aligned with their gender identities.
Gov. McCrory called the Charlotte ordinance a "radical breach of trust and security" that "defies common sense" in a statement released last week.
Mr Cooper immediately spoke out against HB2 after it was signed into law.
"North Carolina is better than this," he said in a video statement. "Discrimination is wrong. Period. That North Carolina is putting discrimination into the law is shameful."
Major U.S. corporations, including Facebook, Apple, Google, American Airlines, and the NCAA, decried HB2 after its signing.
On the contrary, a spokesperson for Mr McCrory's re-election campaign told the Charlotte Observer that "feedback [they have] gotten from businesses has been positive," adding that Charlotte shouldn't have passed their nondiscrimination ordinance "in the first place."
States have also taken a stand against the North Carolina law. New York Gov. Andrew Cuomo issued an order banning all non-essential state travel to the "Tar Heel" state. Similarly, San Francisco Mayor Ed Lee banned all city employees from traveling to North Carolina.
Meanwhile, Georgia Gov. Nathan Deal vetoed a similarly controversial "religious freedom" bill amid pressure from companies who wouldn't work with or hold events in the state.
Register for free to continue reading
Registration is a free and easy way to support our truly independent journalism
By registering, you will also enjoy limited access to Premium articles, exclusive newsletters, commenting, and virtual events with our leading journalists
Already have an account? sign in
Register for free to continue reading
Registration is a free and easy way to support our truly independent journalism
By registering, you will also enjoy limited access to Premium articles, exclusive newsletters, commenting, and virtual events with our leading journalists
Already have an account? sign in
Join our new commenting forum
Join thought-provoking conversations, follow other Independent readers and see their replies