North Carolina House speaker vows to reverse historic LGBT anti-discrimination law
The Charlotte City Council banned discrimination against gays and transgender people on Monday night.
Payton Guion
New York
Tuesday 23 February 2016 21:02 Comments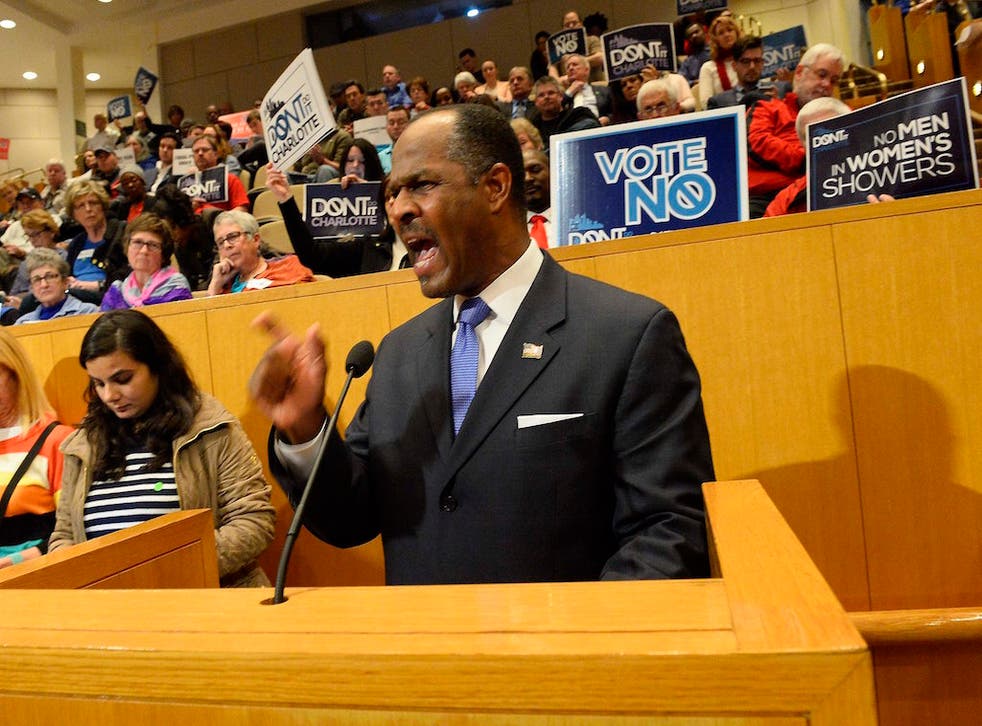 Just hours after the city council in Charlotte, North Carolina extended protection against discrimination to gays and transgender people in the city, the speaker of the state's House of Representatives vowed to "correct this radical course."
Speaker Tim Moore said, "the Charlotte City Council has gone against all common sense and has created a major public safety issue by opening all bathrooms and changing rooms to the general public," the Charlotte Observer reported.
Mr. Moore was referring to the most controversial part of the anti-discrimination law that allows transgender people to use the bathroom of the gender with which they identify. Opponents of the ordinance have said it would allow would-be predators access to bathrooms they're not supposed to be using.
North Carolina Gov. Pat McCrory over the weekend took a stance against the law, saying that if the city council passed the ordinance, it would likely force the state government into action to ban it.
Other than the contentious bathroom clause, the anti-discrimination ordinance also prevents businesses from denying service to gays and transgender people, adding to existing protections on age, race and gender.
"This ordinance is impossible to regulate as intended, and creates undue regulatory burdens on private businesses," Speaker Moore said. "I join my conservative colleagues and Gov. McCrory in exploring legislative intervention."
It's not immediately clear what the North Carolina legislature will do in response to the law's passing in Charlotte.
Follow @PaytonGuion on Twitter.

Read more here: http://www.charlotteobserver.com/news/politics-government/article61932507.html#storylink=cpy

Read more here: http://www.charlotteobserver.com/news/politics-government/article61932507.html#storylink=cpy
Register for free to continue reading
Registration is a free and easy way to support our truly independent journalism
By registering, you will also enjoy limited access to Premium articles, exclusive newsletters, commenting, and virtual events with our leading journalists
Already have an account? sign in
Join our new commenting forum
Join thought-provoking conversations, follow other Independent readers and see their replies