North Korea 'to test first missile capable of hitting America'
Clark Mindock
New York
Friday 06 October 2017 17:56 Comments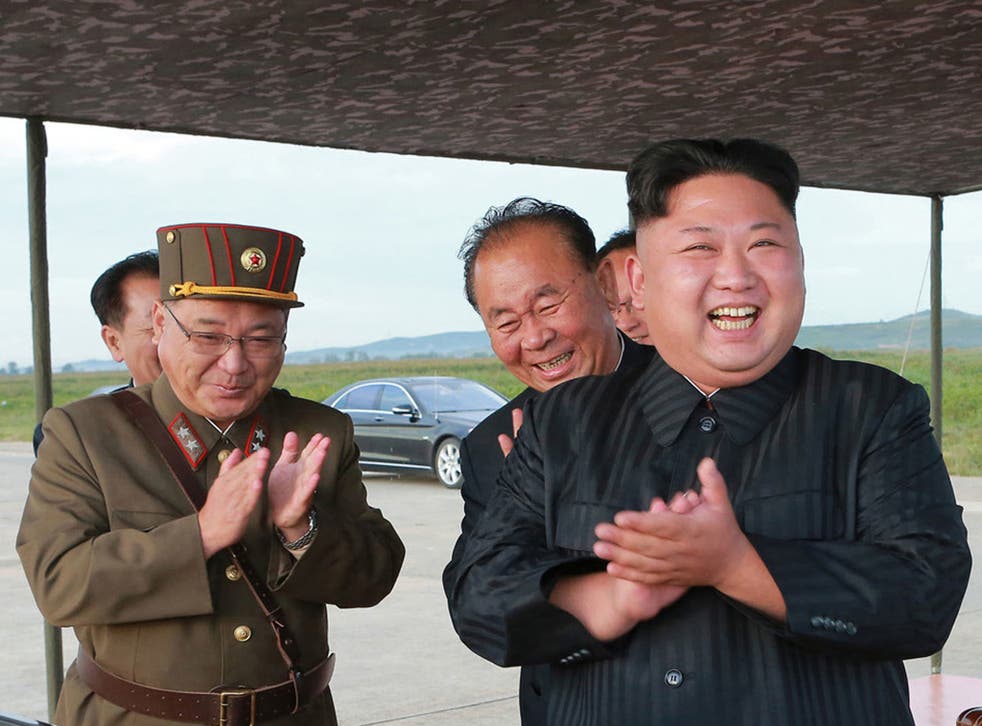 A Russian politician says he has seen a North Korean missile that could reach the US west coast, and that Pyongyang plans on testing a long-rage missile "in the nearest future".
Anton Morozov told Russian state-backed news agency RIA Novost that he and two colleagues had visited North Korea, where they were shown the North Korean calculations that the missile could hit America. During the visit, earlier this week, officials told them they had developed technologies that would allow their missiles to withstand the heat while entering the atmosphere after a launch.
The North Koreans showed him the "mathematical calculations which they say prove that their missile is capable of reaching the US west coast," he said.
Mr Morozov's party, the Liberal Democratic Party of Russia, has a right-wing, nationalist agenda and is know for its anti-American sentiments. He did not indicate that he and his colleagues had personally reviewed the North Korean calculations to confirm their veracity.
North Korea has tested its missiles on at least 14 different occasions this year alone, leading to heightened tension between Donald Trump and North Korean leader Kim Jong-un. The North Korean regime has, at the same time, openly flouted its burgeoning nuclear capabilities, and conducted its sixth nuclear test ever last month. Meanwhile, intelligence leaks have indicated that North Korea is capable of producing a nuclear warhead small enough to be attached to one of those intercontinental ballistic missiles (ICBMs).
At the same time, Donald Trump and North Korean officials have engaged in a war of insults. The President said that Mr Kim is on a "suicide mission for himself and his regime" during his first speech to the United Nations General Assembly last month, and said that he was ready to use military force against the country if necessary. In response, Mr Kim released an unprecedented personal response, calling Mr Trump a "dotard" and a "frightened dog."
Kim Jong-un inspects weapon North Korea says is powerful hydrogen bomb

Show all 6
The US has also put financial pressure on North Korea through sanctions, and have put pressure on China and the international community to do the same. The United Nations voted to impose strict sanctions on the country earlier this year, further isolating the Korean country from the international community. China, which has been one of North Korea's best allies, has also instructed its banks to cut off financial dealings with North Korea.
Register for free to continue reading
Registration is a free and easy way to support our truly independent journalism
By registering, you will also enjoy limited access to Premium articles, exclusive newsletters, commenting, and virtual events with our leading journalists
Already have an account? sign in
Join our new commenting forum
Join thought-provoking conversations, follow other Independent readers and see their replies