North Korea: University of Hawaii prepares students for nuclear attack
Email was sent to students and faculty with instructions about what precautions to take in event of an incident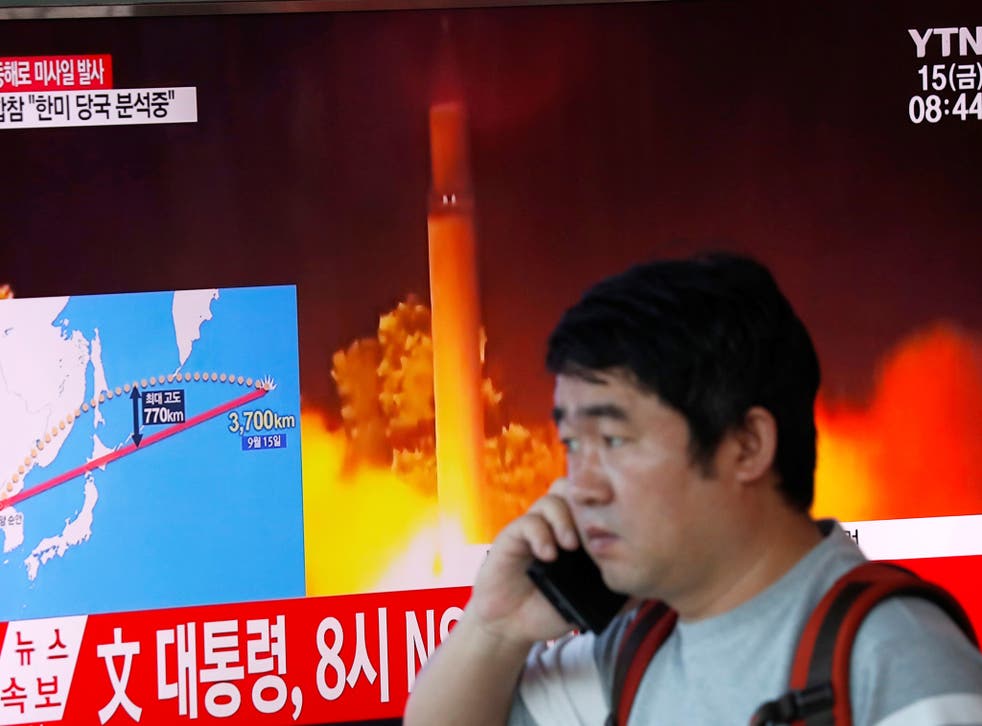 The University of Hawaii has sent an email to its students and faculty with tips about what action to take in the event of a nuclear incident, with the very to-the-point subject line of "in the event of a nuclear attack."
"In light of concerns about North Korea missile tests, state and federal agencies are providing information about nuclear threats and what to do in the unlikely event of a nuclear attack and radiation emergency," the email said.
The University's Director of Communications Dan Meisenzahl said to a local news outlet Hawaii News Now that perhaps the email should have been re-worded, adding that he takes "full responsibility and the last thing I wanted to do was cause any unnecessary concern among our community."
It instructed students on how to shelter in place after a siren warning, normally used by the island to signal a tsunami or hurricane.
However, the email appears to be in line with the statewide plan in place since July to prepare residents.
North Korea had reportedly developed a hydrogen bomb at that point according to US intelligence officials while a barrage of tweets and insults were exchanged between Donald Trump and the North Korean leader Kim Jong-un.
Mr Trump has given Mr Kim the nickname "Rocket Man" and referred to him as such during the president's address to the United Nations General Assembly, adding that the leader was "on a suicide mission".
North Korea propaganda video shows missiles blowing up US targets
Mr Kim's state news agency issued a statement in which they referred to Mr Trump as a "dotard".
Tsunami and hurricane preparation is nothing new for Hawaiians and instead of seven days of food, water, and emergency medical supplies on hand, they have been told to keep double that.
However, officials are not downplaying the seriousness of a potential nuclear attack.
The Honolulu Civil Beat newspaper obtained a copy of the document circulated at a closed-door meeting held last month by city and state officials.
Kim Jong-un inspects weapon North Korea says is powerful hydrogen bomb

Show all 6
It includes chapters titled "Enhance missile launch notification process between US Pacific Command and the State Warning Point" and "Publish a new 'Ballistic Missile Threat Annex' to the State Emergency Operations Plan (underway)."
The state will begin testing a siren warning system, a wailing sound, in November.
It would give people about 12 to 15 minutes to get to safety, after which they would be required to stay indoors for 48 to 72 hours.
Hawaii does not have any public fallout shelters at the moment.
But in a darkly positive note the Frequently Asked Questions portion of the document said "current estimates of human casualties based on the size (yield) of North Korean nuclear weapon technology suggests an explosion less than 8 miles in diameter" which would mean about 90 per cent of the state's population would survive in the event of an attack.
Mr Trump recently tweeted that Secretary of State Rex Tillerson was "wasting his time" trying to negotiate with Mr Kim through State Department diplomatic backchannels.
He tweeted that "only one thing will work" to deter North Korea's development of its nuclear arsenal, in yet another indication the president thinks military action is the only option left.
Join our new commenting forum
Join thought-provoking conversations, follow other Independent readers and see their replies