North Korea threatens 'merciless response' to any US provocation
Donald Trump has 'entered the path of open threat and blackmail', the military warns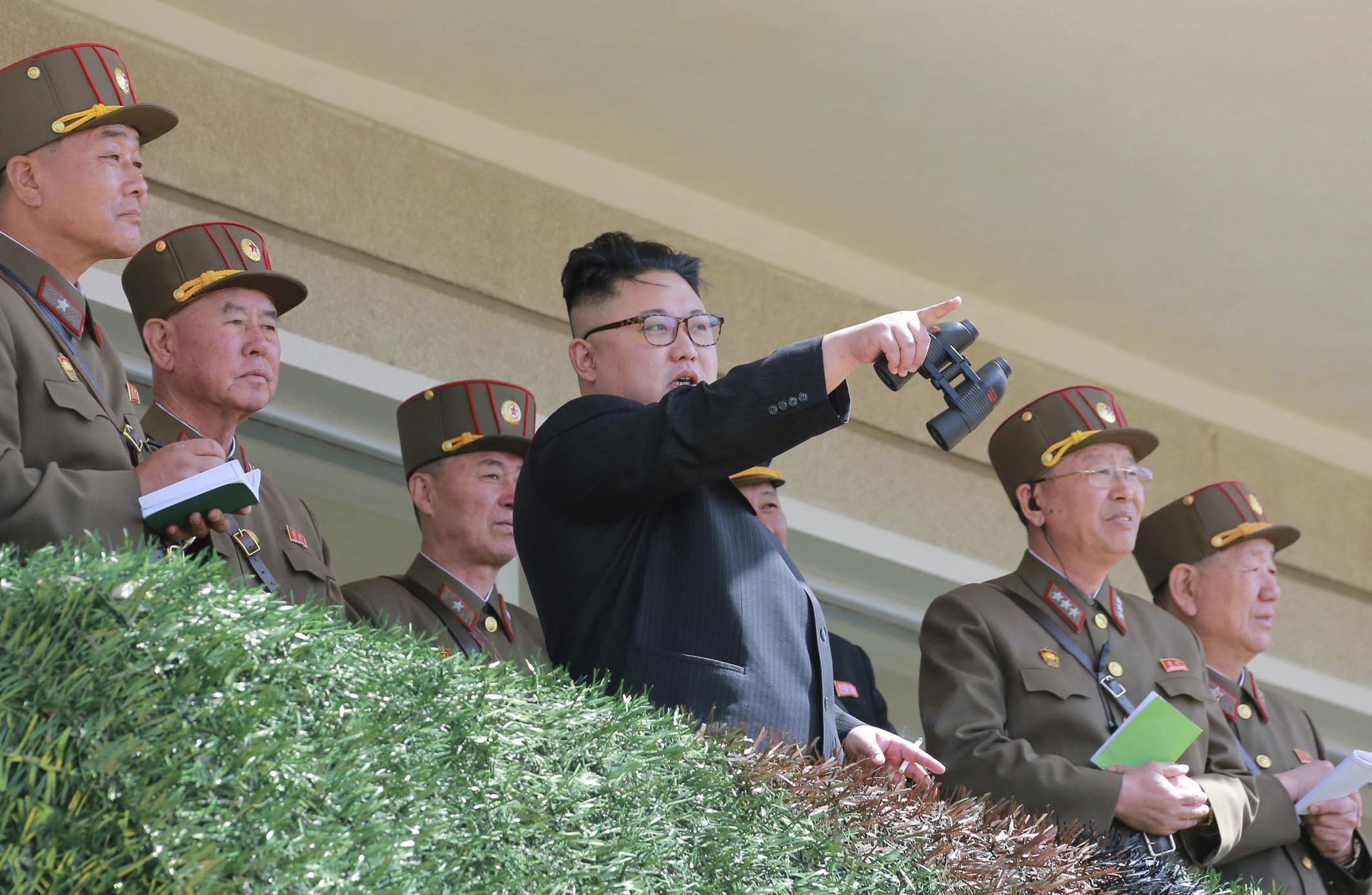 North Korea's military has threatened a "merciless" response to any US provocation, with the country's government saying they are ready to go to war if that is what US President Donald Trump wants.
"Trump is always making provocations with his aggressive words," North Korea Vice Minister Han Song Ryol said on Friday. "It's not the [Democratic People's Republic of Korea] but the US and Trump that makes trouble.
"Whatever comes from the US, we will cope with it. We are fully prepared to handle it," he said.
The Vice Minister, speaking to the Associated Press, said North Korea will "certainly will not keep our arms crossed in the face of a US pre-emptive strike".
The statements echoed the strong words from the Korean People's Army, which released a threat via state news agency KCNA, saying Mr Trump had "entered the path of open threat and blackmail against the DPRK".
"The army and people of the DPRK will as ever courageously counter those who encroach upon the dignity and sovereignty of the DPRK and will always mercilessly ravage all provocative options of the US with Korean-style toughest counteraction."
North Korea has continued its weapons testing in recent months, despite warnings from Mr Trump and other world leaders. Pyongyang tested two ballistic missiles in the last year, and claims it is close to developing an intercontinental ballistic missile and nuclear warhead that could reach the US.
Officials expect North Korea to launch another major test on Saturday, as part of the "Day of the Sun", the 105th anniversary of the birth of state founder Kim Il Sung.
Mr Trump has taken an aggressive stance on North Korea, calling it a "problem" that "will be taken care of". The issue constituted a principal topic of conversation in his meetings with Chinese President Xi Jinping last week.
"I have great confidence that China will properly deal with North Korea", Mr Trump tweeted earlier this week. "If they are unable to do so, the U.S., with its allies, will!"
Responding to the comments from Han Song Ryol, Chinese Foreign Minister Wang Yi said that there would be no winner if there was a war, having previously warned that conflict could "break out at any moment".
"Once a war really happens, the result will be nothing but multiple loss. No one can become a winner," Mr Wang said at a news conference with French Foreign Minister Jean-Marc Ayrault.
"Therefore, we call upon all the parties, no matter verbally or in action, to stop provoking and threatening each other and not to allow the situation to become irretrievable and out of control," Wang said.
He urged all sides to take a flexible approach to resuming dialogue.
"As long as dialogue takes place, it can be official or unofficial, through one channel or dual channels, bilateral or multilateral. China is willing to give support to all of them," Mr Wang said.
Starting on Monday, the Chinese flag carrier Air China will suspend flights from Beijing to Pyongyang, state broadcaster CCTV reported. No reason was given for the suspension.
Air China and North Korea's Air Koryo are the only two airlines serving that route, with the latter operating on Mondays, Wednesdays and Fridays.
Earlier this week, North Korean officials threatened a pre-emptive strike if America begins to mobilise its nuclear weapons. US intelligence officials do not believe North Korea possesses a long-range nuclear weapon capable of reaching American soil, but said they are prepared to strike if the country begins testing such a weapon.
"It's high stakes," a senior intelligence official involved in the planning told NBC News. "We are trying to communicate our level of concern and the existence of many military options to dissuade the North first."
The Pentagon declined to comment on possible strikes on Friday, but told The Independent their "commitment to the defence of our allies, including the Republic of Korea and Japan, in the face of potential threats, remains steadfast".
The US Vice President, Mike Pence, is due to fly to South Korea on Sunday, in such a show of support for its regional ally. Aides said there were contingency plans for the trip in case North Korea carries out a nuclear test.
Join our commenting forum
Join thought-provoking conversations, follow other Independent readers and see their replies