NRA: Gun control laws 'will not prevent next terrorist attack'
The National Rifle Association has blamed 'political correctness' for what has been called the worst shooting in US history, arguing Americans should be 'scared' of gun controls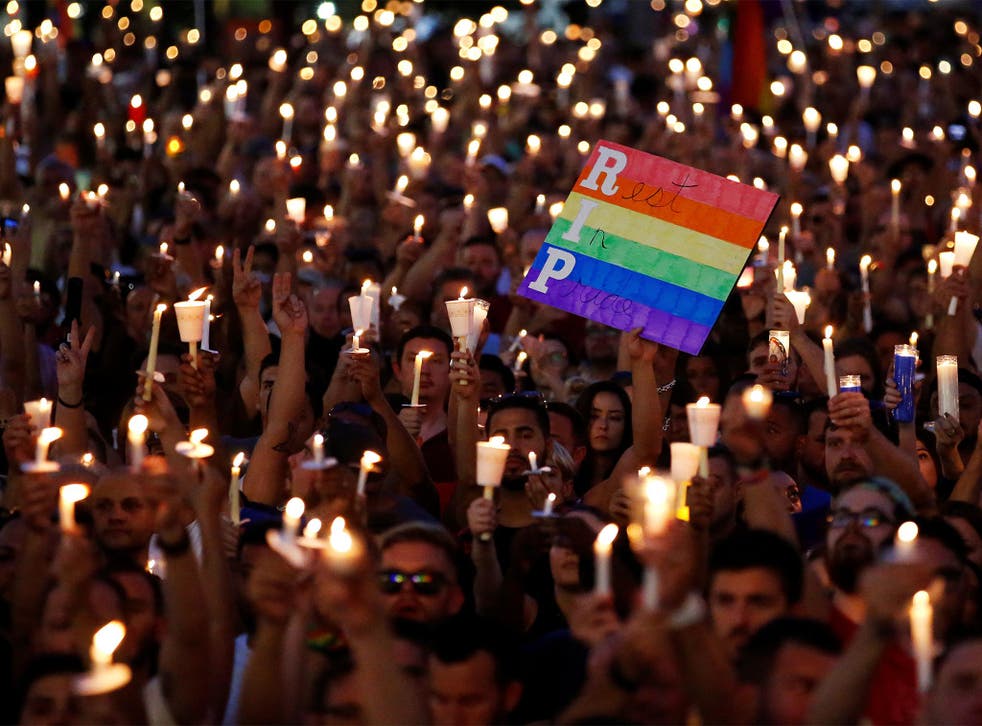 The National Rifle Association has blamed the "political correctness" of the Obama administration for the mass shooting by a lone gunman in Orlando, and has said any gun controls would not prevent future attacks.
Since 49 people were killed and more than 50 were seriously injured in the shooting at the gay nightclub, both democratic presumptive nominee Hillary Clinton and president Barack Obama have called for tighter gun controls and a ban on assault weapons. In the senate, Democrats were scrambling to list a series of gun control proposals for government to agree on.
"Enough talking about being tough on terrorism," Mr Obama said. "Actually be tough on terrorism and stop making it as easy as possible for terrorists to buy assault weapons."
But in an op-ed for USA Today, Chris Cox, executive director of the National Rifle Association Institute for Legislative Action, wrote that any move to infringe upon the Second Amendment - the right to bear arms - should "scare" Americans.
"They are desperate to create the illusion that they're doing something to protect us because their policies can't and won't keep us safe," he said.
29-year-old Omar Mateen, an American born man to Afghan parents, worked for private security firm G4S and had been investigated twice by the FBI before he opened fire in the nightclub.
Mr Cox said it was "political correctness" of the Obama government that led to Mateen not being arrested.
There have been 135 mass shootings in the US in the first 164 days of 2016, according to the Gun Violence Archive, yet the NRA does not believe there has been an increase in gun violence.
Mr Cox pointed to terrorist attacks in San Bernardino, Brussels and Paris, and said a "ban" on guns would not prevent those tragedies from taking place.
"Law-abiding gun owners are tired of being blamed for the acts of madmen and terrorists. Semi-automatics are the most popular firearms sold in America for sport-shooting, hunting and self-defense," he said.
Shares in gun manufacturers have jumped this week as some Americans rushed to stock up on weapons amid calls that they should be banned.
The NRA's twitter account re-tweeted a story of Florida Republican governor Rick Scott telling reporters in the aftermath of what has been called the worst shooting in US history that "evil" killed people in the Pulse nightclub, "not the Second Amendment".
The NRA remains a massive lobbying power within central government. Donald Trump recently made a speech at the association on the campaign trail, pledging to its members that he would not allow a democratic government to ban or restrict the "right" for Americans to bear arms.
The lobby has recently taken a more creative turn in its marketing, re-writing children's fairy tales like Little Red Riding Hood - but with guns - to argue that Americans would be safer with weapons.
Register for free to continue reading
Registration is a free and easy way to support our truly independent journalism
By registering, you will also enjoy limited access to Premium articles, exclusive newsletters, commenting, and virtual events with our leading journalists
Already have an account? sign in
Register for free to continue reading
Registration is a free and easy way to support our truly independent journalism
By registering, you will also enjoy limited access to Premium articles, exclusive newsletters, commenting, and virtual events with our leading journalists
Already have an account? sign in
Join our new commenting forum
Join thought-provoking conversations, follow other Independent readers and see their replies