Nxivm: Alleged cult leader would give lectures while 'slaves' sat naked on floor, trial hears
Jurors also shown receipts for thousands of dollars worth of sex toys including a full-size dungeon jail cell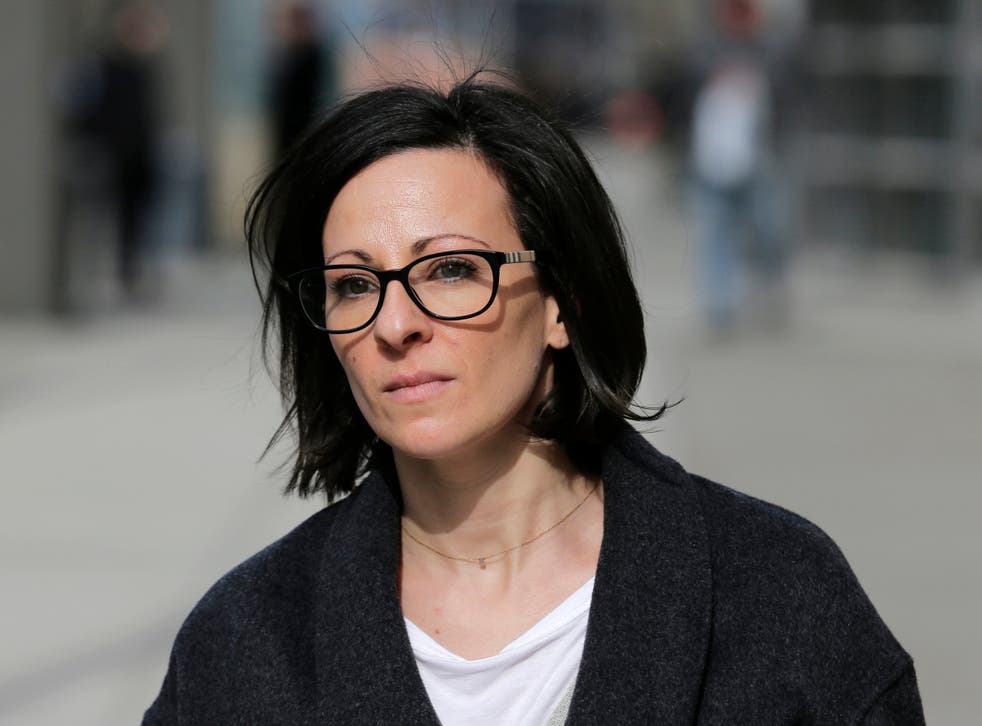 The founder of an alleged New York sex cult would hold meetings where he would sit fully clothed in a chair and give lectures on philosophy, while female "slaves" sat naked on the floor around him, one of the women testified at his trial.
Lauren Salzman told the jury in a federal court in Brooklyn, New York, on Friday that she and other women in secret society DOS, run by marketing company Nxivm, would be "totally nude and sit on the floor below him".
If Keith Raniere, self-help guru and alleged cult leader, was absent, they would start a meeting by taking nude group photos and sending them to him, Ms Salzman said.
The women, who had been branded with his initials, were instructed to make sure their brands were visible and that they "looked happy".
Raniere has pleaded not guilty to charges accusing him of using his teachings to manipulate and exploit women as his "sex slaves".
But on Friday, Salzman, 42, who first met Raniere through her mother when she was just 21 and began a sexual relationship with him, and who says she has been abused by Raniere for many years, shed new light on the inside world of the society, which is also known as The Vow.
The women addressed Raniere as "Vanguard", she said, and any resistance to his orders was considered an "ethical breach", while begging for forgiveness was seen as an opportunity for personal growth.
Jurors were shown receipts for thousands of dollars worth of sex toys that were ordered by a member of Rainere's inner circle. The items included a full-size jail cell described by the seller as "a true piece of dungeon furniture".
Salzman's mother Nancy served as Nxivm's president and was a "first-line slave", which meant she answered directly to Raniere and had slaves of her own, according to her daughter.
Raniere nicknamed Salzman "Forlorn", because she was visibly unhappy. "I looked up to him ... I wanted to be like him," she said.
"[But] there were lots of times I wanted to leave the relationship and someone would talk me out of it."
Salzman identified Smallville actress Allison Mack as a high-ranking member of the secret subgroup. Ms Mack has pleaded guilty to accusations she collected embarrassing material, such as nude photos, from followers – called "collateral" – that the group threatened to make public if they ever tried to defect.
One former member of the group said the women looked to Raniere as "some kind of god". He faces charges including conspiracy, forced labour, extortion, possessing child abuse images and sex trafficking – with prosecutors alleging that he exerted a huge amount of control over the members of the group. Mr Raniere has pleaded not guilty to all counts.
His attorneys have insisted his interactions with the women, however unusual, were consensual.
The trial continues on Monday.
Join our new commenting forum
Join thought-provoking conversations, follow other Independent readers and see their replies