Obama criticised for telling Christians to get off 'high horse' over Islamic extremism
The President has come under fire for his speech at the National Prayer Breakfast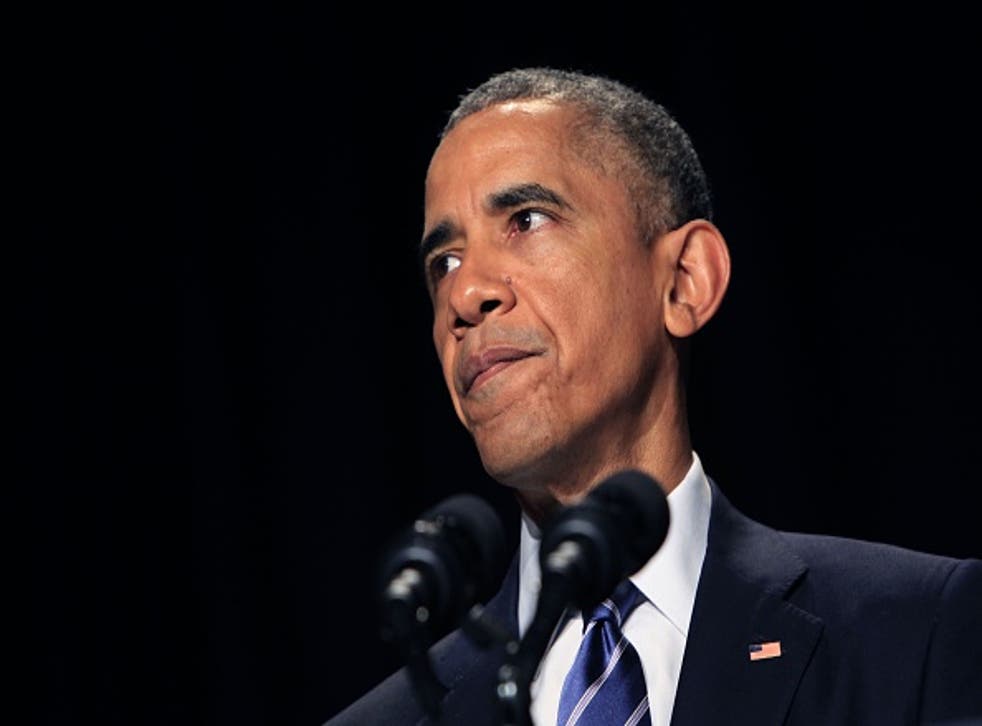 President Obama has enraged American Christians by urging them not to "get on a high horse" over atrocities committed in the name of Islam.
Speaking at the National Prayer Breakfast, with the Dalai Lama in attendance, Obama said people should consider the history of "terrible deeds" committed in the name of Christ before describing violent extremism as an problem exclusive to Islam.
Of religion's ability to inspire both compassion and murder, the President said: "Humanity has been grappling with these questions throughout human history
"And lest we get on our high horse and think this is unique to some other place, remember that during the Crusades and the Inquisition, people committed terrible deeds in the name of Christ.
"In our home country, slavery and Jim Crow all too often was justified in the name of Christ."
State of the Union address: President Obama's speech

Show all 8
This comparison has drawn blistering criticism from politicians and pundits who claim the President should focus on defeating Isis instead of criticising Christianity.
Former Virginia governor Jim Gilmore said: "The president's comments this morning at the prayer breakfast are the most offensive I've ever heard a president make in my lifetime.
"He has offended every believing Christian in the United States. This goes further to the point that Mr. Obama does not believe in America or the values we all share."
Washington Post columnist Charles Krauthammer told Fox News that Obama's speech was "at once banal and offensive".
Pundit Ann Coulter tweeted mockingly: "There I was on my high horse, until I remembered the Crusades."
The President was not sparing in his criticism of militant Islamic group Isis, however, calling it "a brutal, vicious death cult".
Speaking just one day after a meeting with American Muslim leaders - some say the first - Obama also addressed the debate over free speech that has emerged since the Charlie Hebdo killings last month.
He said: "If we defend the legal right of a person to insult another's religion, we're equally obligated to use our free speech to condemn such insults — and stand shoulder to shoulder with religious communities, particularly religious minorities who are the targets of such attacks."
Register for free to continue reading
Registration is a free and easy way to support our truly independent journalism
By registering, you will also enjoy limited access to Premium articles, exclusive newsletters, commenting, and virtual events with our leading journalists
Already have an account? sign in
Register for free to continue reading
Registration is a free and easy way to support our truly independent journalism
By registering, you will also enjoy limited access to Premium articles, exclusive newsletters, commenting, and virtual events with our leading journalists
Already have an account? sign in