Obama meets with Black Lives Matter activists and civil rights leaders
Aislinn Pulley, co-founder of BLM from Obama's hometown, snubbed the event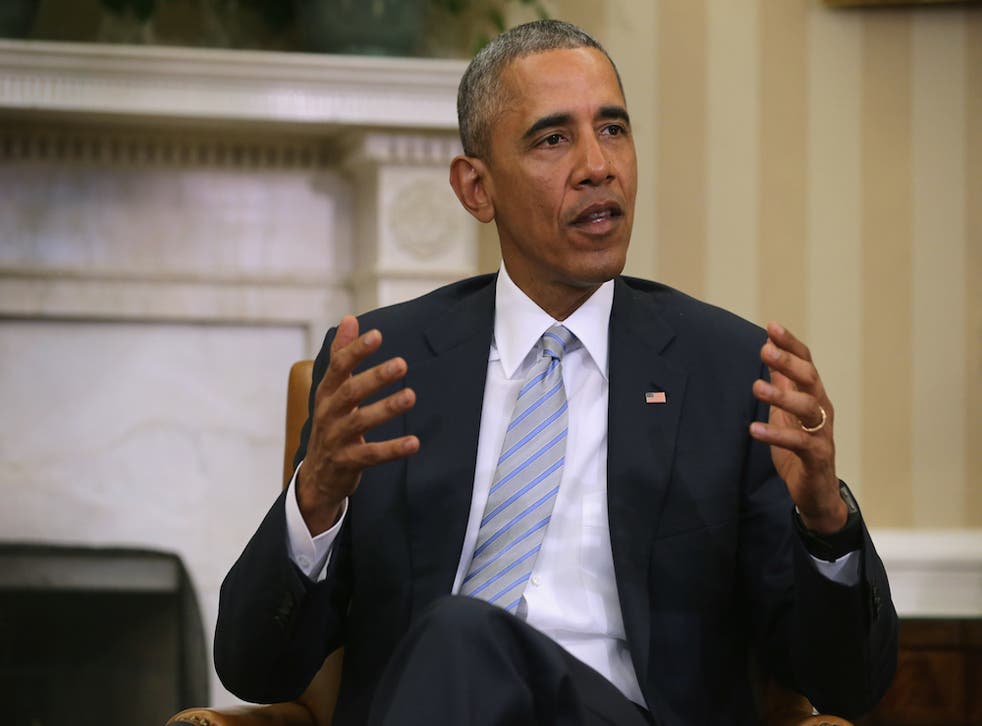 President Barack Obama is hosting a meeting with civil rights leaders and Black Lives Matter activists from across the country.
DeRay Mckeeson and Brittany Packnett, co-founders of We The Protesters and Campaign Zero, were a few notable members of the activists who attended the event alongside civil rights leaders Al Sharpton, Georgia Rep. John Lewis, amongst others.
"They are much better organizers than I was when I was their age, and I am confident that they are going to take America to new heights," President Obama said of the BLM activists.
"What I am most encouraged by is the degree of focus and seriousness and constructiveness that exists not only with existing civil rights organizations, but this new generation."
The event comes during the final Black History Month of the Obama Administration. Mr Mckeeson later only took questions from the younger activists.
However, Aislinn Pulley, co-founder of BLM Chicago, snubbed the event by declining her invitation. She said she believed the meeting was merely a photo-op for the president.
"As a radical, Black organizer, living and working in a city that is now widely recognized as a symbol of corruption and police violence," Ms Pulley wrote in an editorial for Truth-Out.org. "I do not feel that a handshake with the president is the best way for me to honor Black History Month or the Black freedom fighters whose labor laid the groundwork for the historic moment we are living in."
"We assert that true revolutionary and systemic change will ultimately only be brought forth by ordinary working people, students and youth—organizing, marching and taking power from the corrupt elites."
In October 2015, President Obama defended the social movement after GOP candidates and Fox News criticised the activists for honing in on issues in the black community and claiming they are "anti-police."
"I think everybody understands all lives matter. I think the reason the organizers used the phrase 'Black Lives Matter' was not because they were suggesting nobody else's lives matter," he said. "Rather, what they were suggesting was there is a specific problem that's happening in the Africa-American community that's not happening in other communities."
Register for free to continue reading
Registration is a free and easy way to support our truly independent journalism
By registering, you will also enjoy limited access to Premium articles, exclusive newsletters, commenting, and virtual events with our leading journalists
Already have an account? sign in
Register for free to continue reading
Registration is a free and easy way to support our truly independent journalism
By registering, you will also enjoy limited access to Premium articles, exclusive newsletters, commenting, and virtual events with our leading journalists
Already have an account? sign in