Barack Obama's speech on addiction inspires West Virginia drug user to turn himself in
No charges will be filed against the man
Justin Carissimo
New York
Thursday 29 October 2015 16:20 Comments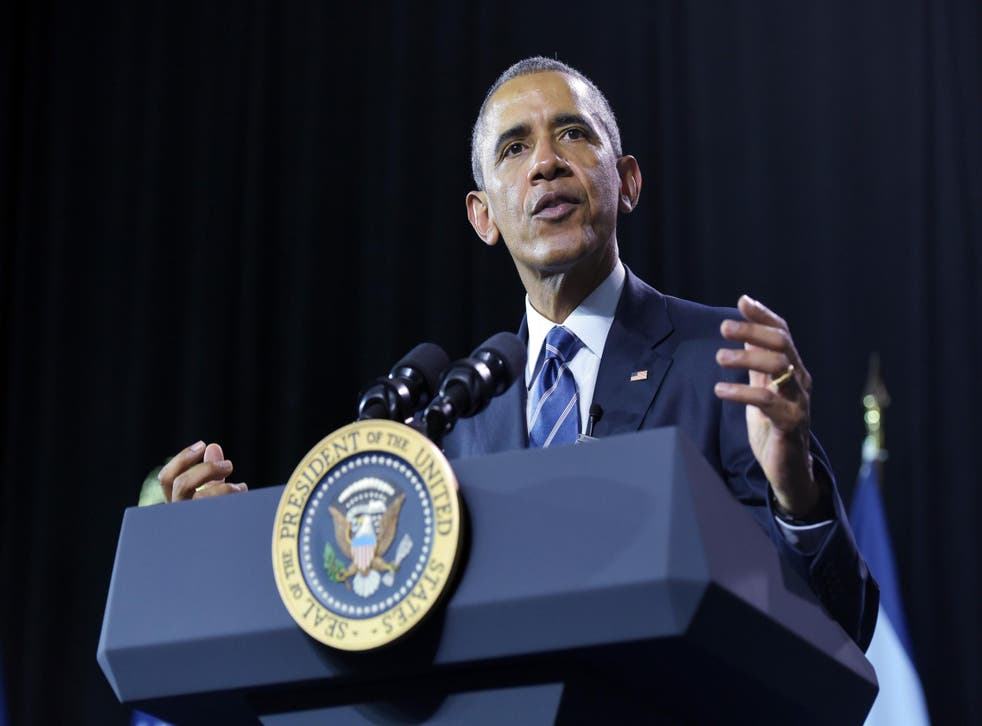 A West Virginia man turned himself in after watching President Barack Obama's speech on addiction during his trip to Charleston on October 21.
The 30-year-old man called 911 requesting help from law enforcement. When Deputy J. A. Smith arrived he placed his hands on a wall and told the officer that he was a heavy drug user.
The man said he wanted to live drug free and President Obama's speech inspired him to make the call. He then showed the officer and his partner Lieutenant J. S. Elkins a cooler full of drugs.
Inside the cooler were digital scales, sixteen suboxone patches, marijuana, nineteen grams of ecstasy and more than 150 pain pills, according to the Kanawha County Sheriff's Office. The items were seized, submitted as evidence and slated for disposal.
The man was then transported by ambulance to a treatment center and admitted into a drug rehabilitation program. The sheriff's office said that the man's identity is being withheld.
The Kanawha County Sheriff's Office announced on Wednesday that no charges will be filed against the man.
"We applaud this person's self-initiated efforts and wish him well in his recovery."
Register for free to continue reading
Registration is a free and easy way to support our truly independent journalism
By registering, you will also enjoy limited access to Premium articles, exclusive newsletters, commenting, and virtual events with our leading journalists
Already have an account? sign in
Join our new commenting forum
Join thought-provoking conversations, follow other Independent readers and see their replies