Obama to name Stonewall Inn the first national monument for gay rights
The president is expected to designate the area to the National Park Service next month.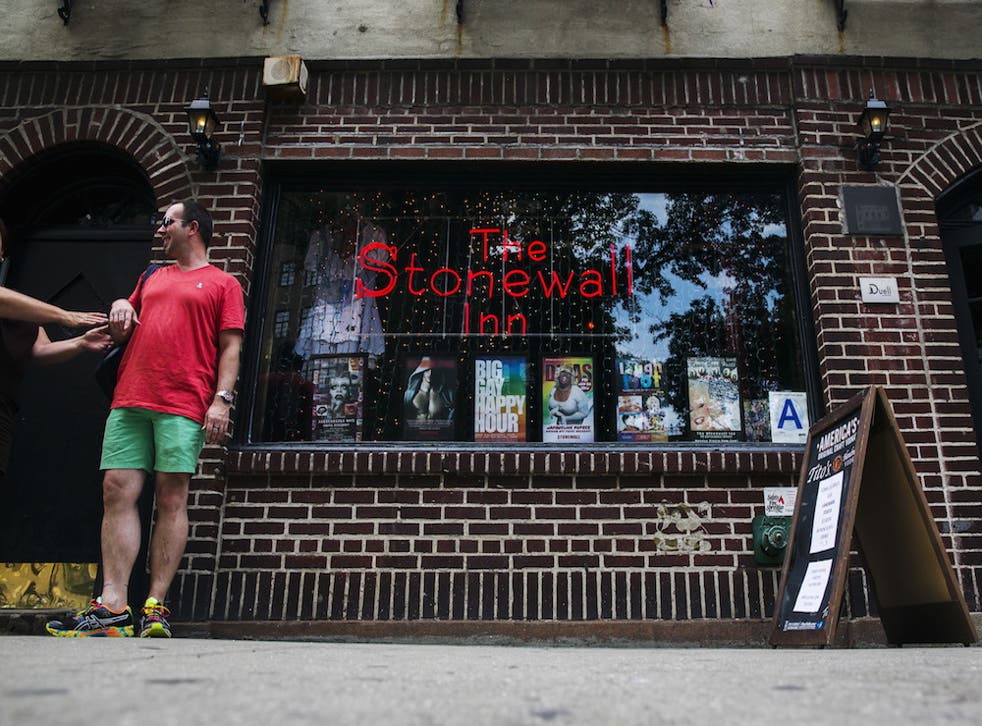 NEW YORK — President Barack Obama is preparing to name New York's Stonewall Inn a national monument, the first honoring gay rights in US history.
The president is expected to take action next month, The Washington Post reports, as Interior Secretary Sally Jewell, National Park Service Director Jonathan B Jarvis and New York Democrat Representative Jerrold Nadler will hold a listening session on May 9 to solicit feedback for the proposed monument.
Next month is recognized as Lesbian, Gay, Bisexual and Transgender Pride Month in the states.
Stonewall became an iconic location for LGBT rights after police raided the Greenwich Village tavern in 1969, prompting employees and customers to fight back against the routine harassment from New York Police Department officers.
Brian Sullivan, a 57-year-old former bartender at the tavern, said he witnessed the police raids, as well as iconic speeches from drag queen Marsha Johnson.
"Stonewall deserves to be remembered," Sullivan told The New York Times. "When I started coming here, gay people were disowned by their families, so this is the place where we formed a new gay family of our own."
"This is the mecca; it's where it all started," he added.
The national monument may include Christopher Park, a small area surrounding the Mahattan bar. Stonewall Inn was also given landmark status by the city of New York last year.
LGBT groups applauded the upcoming announcement and the history the monument would represent.
"At a dark time in our nation's history when LGBT Americans were targeted, marginalized, and oppressed by almost all of society just because of who they were, the brave individuals who stood up at Stonewall and said enough is enough sparked a movement to end unfair and unjust discrimination against LGBT people – one that we're unfortunately still fighting today," David Stacy, governor affairs director at the Human Rights Campaign, said in a statement.
"A Stonewall National Monument would pay tribute to the bravery that has made possible the pro-equality achievements we enjoy today, help tell their incredibly important stories, and continue to inspire fair-minded Americans across this country to stand up for equality."
Ian Thompson, a legislative representative with the American Civil Liberties Union, also welcomed the President Obama's proposal.
"This would certainly be a welcome step, and a powerful way to permanently memorialize a landmark in the long struggle for basic dignity and equality for LGBT people," Thompson said. "Our focus at the ACLU remains on working to make the most of the time President Obama has remaining in office to, for example, protect the rights of transgender students to use bathrooms that reflect who they are and to make clear that existing federal laws that ban discrimination based on sex also protect LGBT people."
Register for free to continue reading
Registration is a free and easy way to support our truly independent journalism
By registering, you will also enjoy limited access to Premium articles, exclusive newsletters, commenting, and virtual events with our leading journalists
Already have an account? sign in