US states sue Trump administration in effort to end Obamacare through courts
It is unclear whether the Justice Department would defend Obamacare in court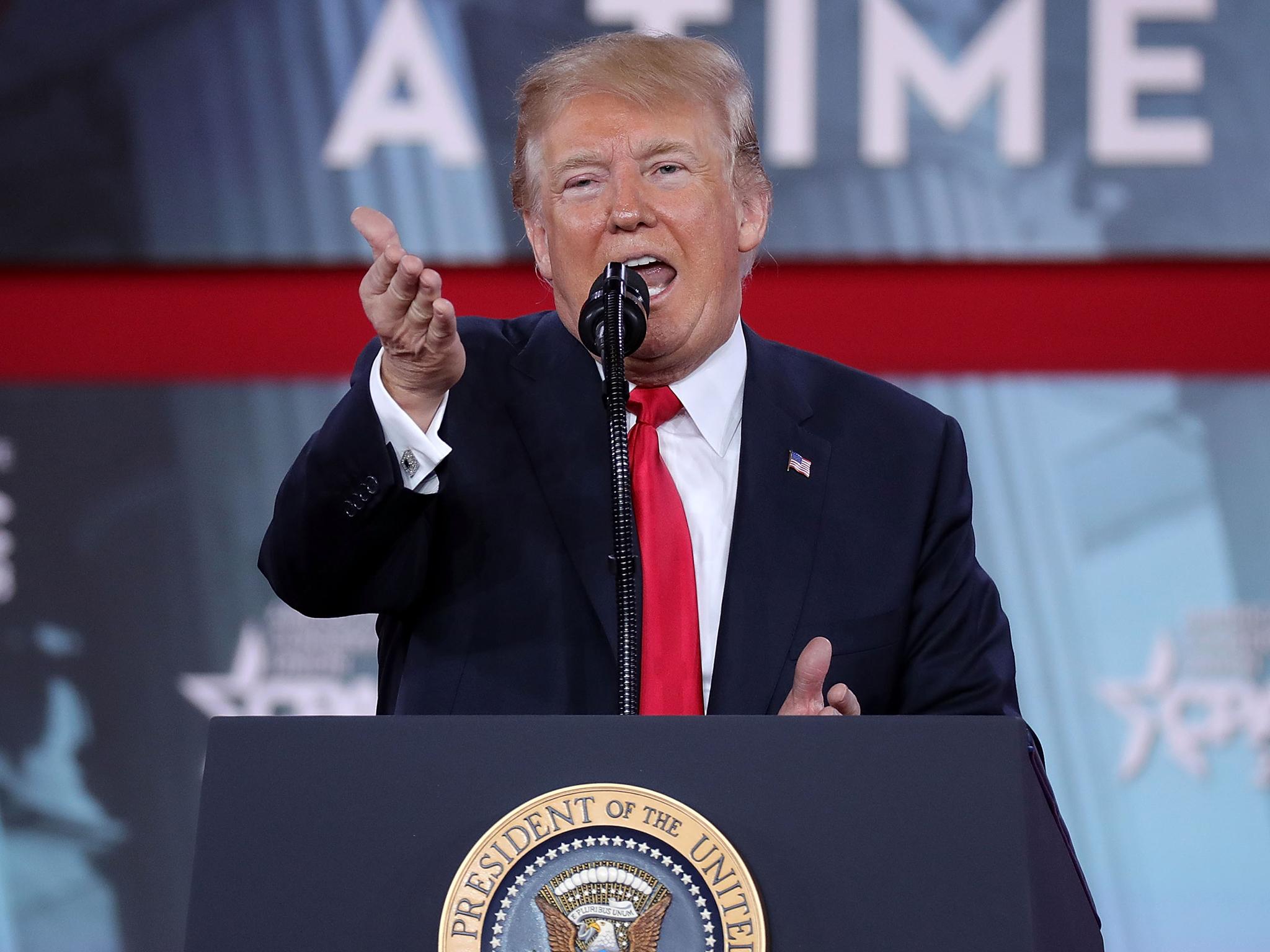 Twenty conservative US states have filed a joint lawsuit against the Trump administration over Obamacare, claiming that the healthcare act as a whole is no longer constitutional after a part of it was repealed last year by the President.
It is not clear whether the Justice Department will actively defend the law in court, given Mr Trump has made repeated, failed efforts to tear up the Affordable Care Act since entering office.
In October, the President used an executive order to remove what was known as the "individual mandate" of Barack Obama's flagship programme, which had required people to make sure they have health insurance or face paying a fine.
The clause was designed to help pay for extending coverage to the poor and elderly, by compelling younger, healthier citizens to get insured.
The new lawsuit, led by the attorney generals for Texas and Wisconsin, argues that Obamacare is no longer constitutional without this mandate, since it was passed as a complete law by Congress without a "severability clause", which would mean that even if one part of the law was repealed the rest would endure.
In a statement, Texas' AG Ken Paxton said: "The US Supreme Court already admitted that an individual mandate without a tax penalty is unconstitutional.
"With no remaining legitimate basis for the law, it is time that Americans are finally free from the stranglehold of Obamacare, once and for all."
Mr Paxton and Wisconsin's Brad Schimel, who are both Republicans, have been joined by 18 other states in their legal bid, including Arizona, Florida, Georgia, Utah and West Virginia.
The lawsuit says Congress viewed the individual mandate as "essential" to the law, as it would encourage healthy people to arrange insurance and as a result offset the fact sick people could no longer be charged higher premiums or denied cover.
World news in pictures
Show all 50
The Trump administration made repeated attempts last year to come up with an appropriate replacement before repealing Obamacare. However, its attempts so far have failed.
Republicans have opposed the law, which was enacted by Mr Obama in 2010, since its inception.
Additional reporting by Reuters