Obamas say daughters will work minimum wage jobs
Barack and Michelle Obama say they want their daughters to experience what life is like for most ordinary people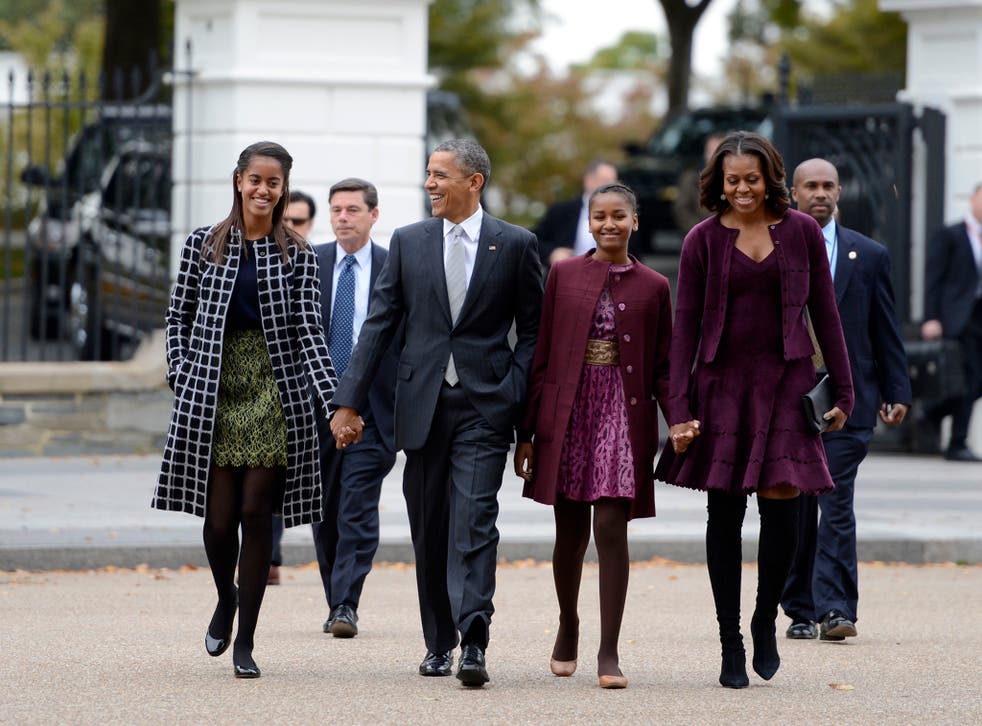 US President Barack Obama and First Lady Michelle Obama have said that they want their two daughters to work minimum wage jobs so they can "get a taste of what it's like to do that real hard work".
Speaking to US news magazine Parade as the couple are set to host a 'Working Families' summit in Washington, both discussed their experience of minimum wage jobs while at school and university.
President Obama said he had worked as a painter, waiter and ice cream scooper, while Mrs Obama had worked in a bindery.
Asked by the magazine whether they want their daughters to work in character building minimum-wage-type jobs similar to those they had, the pair agreed that they did.
Mrs Obama said: "Oh, yeah. I think every kid needs to get a taste of what it's like to do that real hard work… That's what life is.'
President Obama added: "We are looking for opportunities for them to feel as if going to work and getting a paycheck is not always fun, not always stimulating, not always fair. But that's what most folks go through every single day."
The Obama's eldest daughter Malia was born in 1998. Their younger daughter, Sasha, was born in 2001.
President Obama is currently pushing to have the minimum federal wage in the US raised to $10.10 per hour from $7.25, but is facing strong opposition from Republicans in Congress.
The Obamas are also calling for more affordable childcare and paid leave for parents.
"There are things I can do administratively, like executive orders on equal pay and on minimum wages for workers on federal contracts," Mr Obama said. "If I want a minimum wage nationally, we need Congress to act."
Join our new commenting forum
Join thought-provoking conversations, follow other Independent readers and see their replies